Real estate in Georgia with the right to a residence permit: apartments in Saakadze Tower residential complex in Tbilisi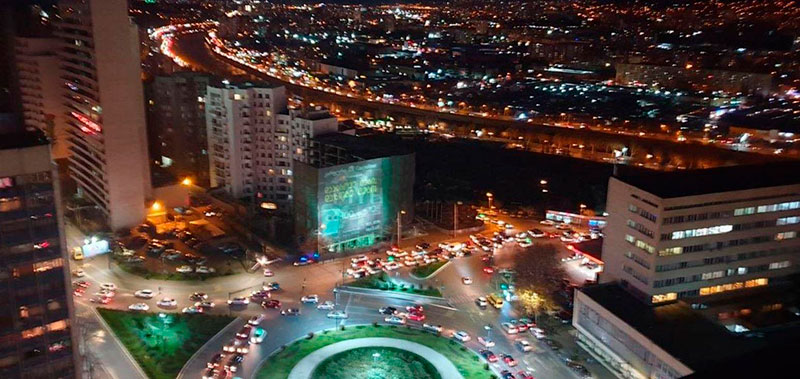 Apartments in the newly constructed building on Kostava Street in Tbilisi possess all the characteristics that investors in Georgian real estate value so much: a new construction, at a good location and with high income-generating potential. Apartments sold in this building are likely to start paying off on average within 6-8 years, with return on investment at 11% per annum in US dollars. Moreover, the buyer of the apartment becomes eligible to apply for a residence permit in Georgia. This type of permit provides higher status to non-residents in the country, equating them with local residents in terms of their rights.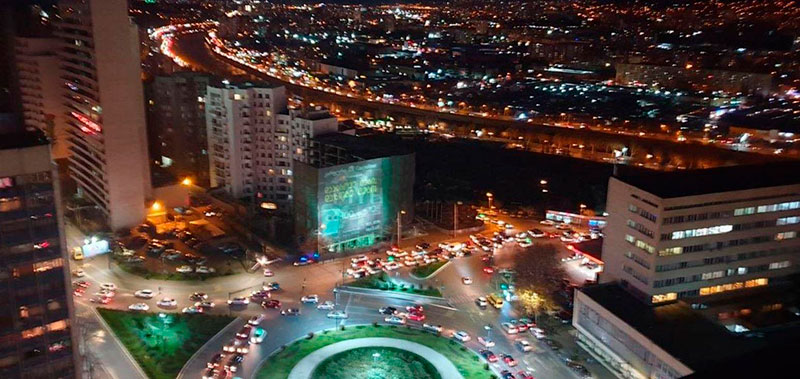 Apartments in Tbilisi: overview of housing in Saakadze Tower residential complex
Real estate in Tbilisi is very popular among investors. This is evidenced by the volume of transactions in real estate sector. E.g. for 2018 – they amounted to 1.61 billion USD. Information for 2019 has not yet been published, but it is unlikely that the amount might have significantly decreased, though. In 2019, 53,882 properties were sold in the capital of Georgia, which is 0.86% more than in 2018.
It is easy to explain the high demand for real estate in Tbilisi, the capital of Georgia. Rental housing is invariably in high demand, since this is the most visited city in the country, and the flow of foreigners as well as Georgians is at a year-round high rate. Accordingly, the demand for accommodation services, especially with comfortable conditions, is at stable high in Tbilisi. As a result, purchase of real estate with an intention to rent it, brings investors constant income, and the return on investment is higher than in other cities of Georgia.
Apartments in Tbilisi: location of Saakadze Tower Residential Complex
The Saakadze Tower residential complex was built in the eastern part of Saburtalo, in close proximity to the Kura River. The area where the new building stands is vibrant with active city life. Significant number of social infrastructure objects, state and cultural institutions are concentrated here.
Near the building across the road is Saakadze Square, City Hall, the 4th and 6th blocks of the Georgian Technical University. A little further towards the south, the Tbilisi Sports Palace and the Holiday Inn hotel (500 m), McDonald's (550 m) are located; to the north at a distance of 270 m a state school 161, and another 300 meters further – school 62 are located. You will find cafes and restaurants at every 20-30 meters along Kostava Street.
Vakhtanga Chabukiani Street is right next to the building, which intersects with Pekini Avenue (350 m), where there are also a large number of grocery and other stores, including the iPlus shopping center, cafes and restaurants, as well as "8000 Vintages " (1.1 km east), which is one of the best alternatives to Tripadvisor portal (8th position out of 1,405) in Tbilisi. Also you will find many banks and pharmacies here. Not far from the new building is the Tbilisi Zoo and the Tbilisi Circus (2.1 km).
The transport infrastructure is also well developed near the new building: there is a public transport stop right outside the house, and the Technical University subway station is 400 meters southward. Another advantage of the location of the residential complex is its proximity to the central Tbilisi Train Station – 2.7 km.
Distance to the main historical, cultural and transport infrastructures:
Tbilisi center (Shota Rustaveli Avenue) – 3.5 km;
Kashveti Temple (beginning of XX century) – 3.7 km;
Tbilisi Funicular and Mtatsminda Park – 4.2 km;
Liberty Square – 4.7 km ;
Narikala Fortress, Abanotubani Sulfur Baths , Tbilisi Botanical Garden – 8.3 km;
Holy Trinity Cathedral – 8.5 km;
Shota Rustaveli International Airport – 21 km.
The location of the new building is very convenient in terms of transport infrastructure and the availability of developed social infrastructure.
Learn more about applying for a residence permit in Georgia upon purchase of real estate.
Real estate in Tbilisi: parameters and photos
The apartments put up for sale are located on the 19th floor of the 21-story Saakadze Tower residential complex. They have an area of 70 sq.m., which includes: 1 bedroom, a kitchen-studio with a spacious living room, a bathroom, a large balcony (14 sq.m.). The apartment is suitable for 2 people or a family with 2 children.
The apartments have high-quality interior finishing, with modern furniture, plumbing, textiles, household appliances (fridge, flat-screen TV, washing machine, air conditioning, gas stove and oven), lighting, communications.
The apartments are remarkable with high ceilings, plus access to the balcony from the bedroom as well as from the kitchen. With a cozy lounge area directly on the balcony, the property owners and their guests can enjoy picturesque views of the mountains and Tbilisi.
Estimated rate of return of apartments in the Saakadze Tower residential complex
You can easily calculate the potential earnings from the ownership of this type of housing. There are a lot of announcements about apartments for rent in this residential complex on various sites, including the Booking.com portal. On average, renting a house with the comparable parameters (1 bedroom, 1 sofa bed, furniture, household appliances, with an area of ​​70 sq.m.) costs 50 USD per day. For the year, these apartments can generate income in the range of 14,500 USD. On average, maintenance costs for these apartments would costs about 100 USD per month (mainly utilities). As the estimates show, for the year the apartments can generate a net income in the amount of approximately 13 300 USD, which is about 11% per annum. This is a very decent income from investment in real estate, which can be guaranteed thanks to the good location of the new building and high-quality living conditions.
Another advantage of buying an apartment in this RC is that the owner becomes eligible for a short-term residence permit in Georgia. With this type of residence permit, a non-resident will have access to simplified border crossing, as well as the right to stay in the country for unlimited time and have better access to lending from Georgian banks and other services.
The cost of apartments in Saakadze Tower Residential Complex with the right to a residence permit in Georgia is 330 000 GEL (about 118 300 USD).
If you have questions regarding the purchase of real estate in Georgia, please feel free to contact us by e – mail [email protected]. We will promptly help you in selecting the property that best suits your requirements, as well as facilitate the process of the purchase transaction at the least cost, and with considerable saving of your time and resources.
Check out more properties in Batumi, located on the beach:
Tags:
#Apartments in Tbilisi
#Real estate Tbilisi
#Resident permit in Georgia
You are welcome to review other interesting articles on Georgiawealth.info: