Affordable residential real estate in an elite district of Tbilisi, Georgia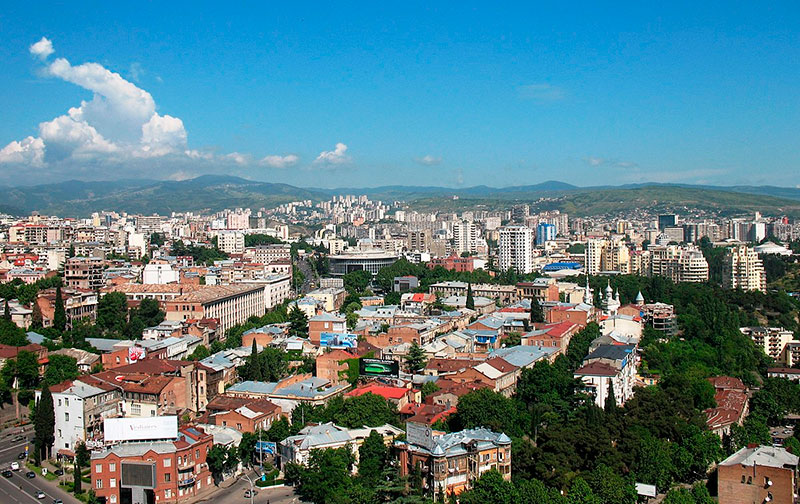 Buying a property is considered by many investors as one of the best options for investing in assets, especially taking into account the introduction of additional taxes on deposits, bonds and dividends, as is the case now in Russia. Such actions by the authorities automatically increase the attractiveness of real estate, especially a real estate in another country, as a more profitable way to preserve their savings. And real estate in Georgia is one of those areas which is particularly noteworthy for foreigners, including those from Russia and other CIS countries. Moreover, under the influence of the crisis, prices of residential and other real estate will most likely decrease and make the purchase more affordable and therefore more profitable in the long run.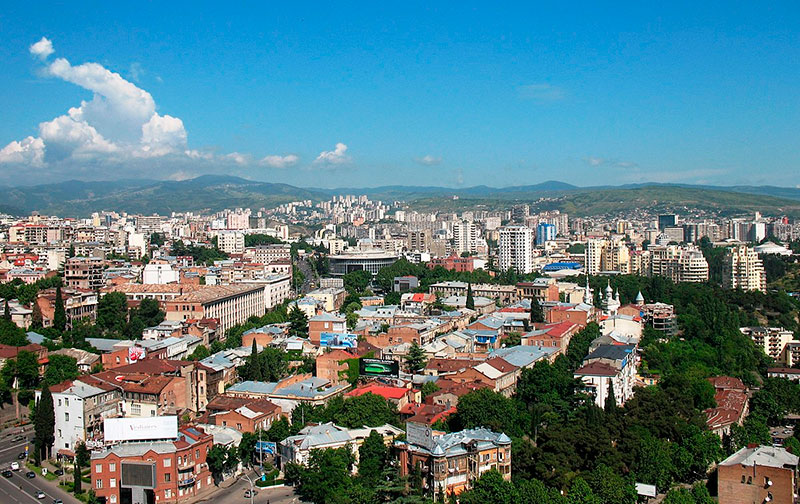 Attention!!! If you have questions which require fast turnaround, do not hesitate to contact us by e-mail at [email protected] or by online chat. We will guide you through the most attractive and profitable locations for buying real estate, as well as offer our high-quality support throughout the process of transaction.
Life among the elite: a review of the apartment in Tbilisi
The apartment that we present to your attention is located in in Vera district, which is reputably the most elite area in Tbilisi, the capital of Georgia. Vera borders in the south with Mtatsminda, in the west and north – with Vake, in the east – with Chugureti. As one of the oldest districts of Tbilisi, it is named after the river, with first settlements appearing here as early as in the XIII century, and subsequent active development since the XIX century onwards. For a long time this area was a resort zone. Nowadays, Vera is an elite central district of Tbilisi, and the city center is within walking distance.
Location overview. Where the apartment for sale is particularly located?
The apartment for sale in Tbilisi is located on Japaridze Street. It can be described as an area which is rich with surrounding parks: it is always quiet and calm here, secluded from city dust and fuss; at the same time, Rustaveli Avenue starts within only 2 km, bringing in its dynamic city hassle and constant traffic, characteristic of a downtown in a capital city.
Within just a few meters from the building is Vake Park, with Turtle Lake (1.2 km), Svanet Tower (2 km), Ethnographic Museum (2.3 km). It should be noted that Vake Park is the largest and most beautiful in Tbilisi.
In walking distance from the building where the apartment is located, there is a cafe, a small 3-star hotel, the Embassy of Kazakhstan. There are no shops or any other large-scale social infrastructure nearby. A large number of supermarkets, shops, boutiques are concentrated in the center of Tbilisi, not far from the Rustaveli metro station (2 km). There is also a central McDonald's located near the downtown area.
Distance from the building to key infrastructures and historical sites:
Old (Dzveli) City – 2.8 km;
Tbilisi funicular – 3 km;
Capital Zoo – 3.7 km;
Dry bridge (flea market) – 3.9 km;
Peace Bridge – 4.1 km;
Narikala Fortress – 4.5 km;
Abanotubani – 4.5 km;
Main railway station – 4.7 km;
Shota Rustaveli International Airport – 21 km.
In general, the location of the apartment is very convenient, as the house is in a quiet, peaceful place, while at the same time being in very close proximity to the downtown area.
Parameters and photos of the apartment in Tbilisi
The apartment that we present to your attention is located on the 4th floor of an 8-story building. With an area of 57 sq.m, the apartment consists of 1 bedroom, 1 bathroom, a large kitchen, which is combined with the living room, and a huge terrace opening from both the living room and the bedroom.
The apartment is offered with a very high quality repair, and turnkey condition – fully equipped with furniture (large closet in the hallway, new chairs and a table, kitchen furniture, sofa, double bed, wardrobes and shelves) and household appliances (air conditioning, refrigerator, flat-screen TV, etc. ), video surveillance installed.
The layout of the apartment is very convenient, there are no adjoining rooms, and all rooms are secluded to ensure privacy.
This apartment is ideal for 2 people or a family with a child. And you can move in immediately after the purchase, since everything has already been created for a comfortable and cozy life.
The income potential of an apartment in the elite district of Tbilisi
The apartment for sale is located in a reputable area, it is at the same time right in the heart of a clean park zone, almost the center of the capital; the apartment is offered in "turnkey" repair condition, with all necessary communications, household appliances, furniture. If you are not going to use it as your place of living, you can rent it out both for foreigners and Georgians. Although currently (beginning of April 2020), demand for rental housing has declined, but after all, the crisis will end and the economy will recover, people will again be interested in high-quality and comfortable housing near the historical center of Tbilisi. Renting such an apartment for rent can bring 50 USD per day, for a year – income can reach 15,000 USD or more.
Moreover, now it is even more profitable to make a purchase, as the lari exchange rate shows a decreasing trend.
You can buy a cozy apartment in a quiet location in the center of Tbilisi for 264 000 GEL

For questions about purchasing your residential property in Georgia, write to us at [email protected]. We will be happy to help you select the estate that best suits your needs.
Tags:
#Apartments in Tbilisi
#Real estate in Georgia
#Real estate Tbilisi
You are welcome to review other interesting articles on Georgiawealth.info: