Georgia as the perfect destination for Belarusian IT companies to relocate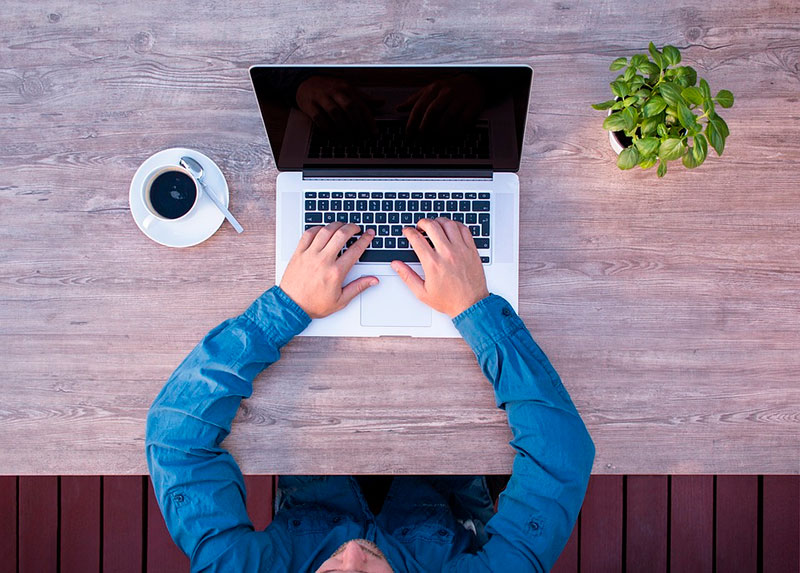 Multiple turbulences and recent instability in Belarus, particularly in IT sector urges the IT market players to look for new, more favorable locations to carry out business. Thus, according to a survey conducted by SEO Lomico Nikolai Murzenkov on LinkedIn , the results of which were published on the dev.by portal – 12 Belarusian IT companies are in the process of completely dislocating out of the country, 59 are moving partially and another 112 companies are looking for a suitable country to move. We suggest considering Georgia as the perfect country for relocation as excellent conditions are offered by Georgia for Belarusian IT companies to work.
10 reasons why Georgia is an ideal place for Belarusian IT companies to relocate
There are more than 1,000 IT companies operating in Belarus, and most of them provide services to customers from the United States and Western Europe. To that end, relocating to Georgia can be perfectly substantiated and reasonable business decision which does not bear any risks, particularly considering that Georgia is a strategic ally of the United States in the Caucasus region, and they are loyal to Georgian companies on the European continent and in America.
But these are not the only reasons why Georgia should be considered as a potential next destination for the relocation of Belarusian IT companies. Reasons for moving to this country for business are much more numerous.
Ease of registration and doing business
Georgia takes pride in the fact that for several years in a row it has been included in the TOP-10 countries in terms of ease of registration and doing business (global Doing Business rating). More specifically, in the category of "ease of business registration" it has been the 2nd in ranking among 190 countries for two years in a row.
In Georgia, Belarusians can register a company in just 1 working day, having only a foreign passport. Moreover, registration is possible remotely with the help of an authorized representative.
Georgian legislation does not establish any special requirements for Belarusian citizens, the conditions for setting up legal entities are the same as for residents of Georgia.
Here are some of the small hurdles that are easy to overcome with the help of experts from Offshore Pro Group:
preparation of constituent documents in Georgian language;
availability of confirmed legal address in Georgia.
Our experts will promptly prepare all the necessary documents for registering a company in Georgia, taking into account all customer requirements.
No specific requirements for foreigners
The ease of setting up companies and the absence of any requirements attracts foreigners to Georgia. Here, there are no legal restrictions regarding the amount of statutory capital. For example, in Georgia, an LLC can operate without any problems with a statutory capital as low as 1 lari.
Furthermore, foreign companies are not obliged to hire Georgians. The company may at its discretion appoint exclusively Belarusians in the managerial positions as well as employees in IT companies.
The advantage of hiring only non-residents is the ability to avoid paying contributions to the country's Pension Fund (2% is paid by the employer and 2% – by the employee).
Loyal tax system
Another source of pride for the Georgian government is the quality and loyalty of the tax system. Thus, according to the Paying Taxes 2020 rating, in these categories Georgia ranks the 14th in the world . This is the best result in the region. For comparison, Belarus ranks 99th in Paying Taxes 2020. The tax burden in Belarus is 53.3%, in Georgia – 9.9%. As you can see, the difference is more than significant.
In addition, the advantages of the Georgian tax system that may interest Belarusian IT companies are:
successful implementation of the Estonian model;
no likelihood of ad-hoc inspections and interference in the business operations by regulatory bodies;
remote communication with the tax authorities as well as other government agencies (all reporting on and payment of taxes is carried out remotely; similarly, issuance of various certificates and extracts from government agencies is also done remotely);
availability of preferential taxation regimes.
With a tax system that is loyal and easy-to-understand, as well as a low level of tax burden, Georgia may be of particular interest to Belarusian IT companies.
Preferential tax regimes
An adequate and customer-oriented tax system is certainly an advantage, however most businesses are looking to identify countries where the fiscal burden is less stringent and hence they may have an opportunity explore optimization of taxes. Georgia is precisely the country which provides such an opportunity: two tax regimes are offered that may be of interest to Belarusian IT companies:
"Small business" – suitable for small companies and entrepreneurs with a turnover of not more than GEL 500,000 per year. It provides for the payment of only 1% of the turnover, and this is the only tax payable;
"Virtual Zone" – this regime is more suitable for larger-scale companies. With the certificate of a "Virtual Zone Entity", the business is exempt from all taxes, except for the tax on dividends in the amount of 5%.
Learn more about the benefits of Virtual Zone Entities in Georgia
Low cost of banking services
For the company to deploy full-scale operation, it is necessary to have corporate and personal accounts in Georgian banks. It may prove rather challenging for non-residents to open these accounts in Georgia with their own efforts, however, our experts are here to assist you in overcoming these obstacles. We will help you open corporate and personal accounts within shortest possible time period, as well as remotely.
It should be noted that the cost of services in Georgian banks is much lower than in European and Russian banking institutions, while the range of services and their quality is quite comparable. In addition, Georgian banks do not oblige their clients to "freeze" money in their accounts to maintain a minimum balance.
High level of business confidentiality
Advantages of doing business in Georgia include, among others, strict observance of banking secrecy. Furthermore, the country is not participating yet in the exchange of financial information under the CRS protocol.
Attention!!! It is planned that in 2023 Georgia will become a party to this agreement.
Access to international markets
Georgia is the only country in the region and one of the few in the world that has valid free trade agreements with countries including China, Hong Kong, EU countries, Great Britain, EFTA countries, CIS countries, Ukraine, Turkey. Furthermore, a similar agreement with India is expected to be signed in the near future.
In addition, Georgia has signed 56 agreements on the avoidance of double taxation, including with Belarus. Plus, the attitude towards Georgian companies all over the world is much more loyal than, for example, to Russian companies; indisputably, for Georgian entities the access to foreign financial instruments and access to international markets is much more simplified.
Geographic proximity and lack of communication problems
Georgia is just a 2-hour flight from Belarus. In addition to geographic proximity, both countries have a common past. In Georgia, Belarusians can speak Russian fluently, and Georgians will understand the language and be of prompt assistance. Most of the older population understands and speaks Russian well, although among young people English is now more popular, but they also understand Russian. In addition, many websites of companies and banks have an interface in Russian. As for the state websites in Georgia, most of them are duplicated only in English.
Low cost of living
Prices for food, utilities, entertainment in Georgia are much lower than in the EU and Russia. In the Numbeo rating, as of mid-2020, Tbilisi ranks 474th in terms of the cost of living among 552 cities in the world. For comparison, Minsk ranks the 447th, Kiev – the 444th , Moscow – the 378th.
In other words, servicing a company in Georgia will be cheaper than in the EU and Russia. At the same time, employees of Belarusian IT companies will have more purchasing power with the same level of income level.
Beautiful nature, mountains and sea, combined with Caucasian hospitality
Also, in addition to the financial and tax advantages that are offered to Belarusian IT companies wishing to relocate business to Georgia, they will also invariably enjoy the beautiful nature, delicious cuisine, and a good attitude which is traditional for this hospitable Caucasian country, which makes the perspectives of doing business here still more lucrative.
Considering all of the above, the relocation of Belarusian IT companies to Georgia can be indisputably considered a fair and rational decision; this option can be equally successful option for the companies and individual specialists who are currently in the lookout for relocating due to various reasons, including political instability or financial stringent conditions in their own country of residence.
If you have any questions about doing business in Georgia, please contact us at info@offshore-pro.info or online chat, we will promptly respond to all questions which may be of interest to you.
How long does it take to register a company in Georgia?
It will be possible to register a company in Georgia in 1-2 business days. Same is true for companies with foreign founders.
How long does it take to open a corporate account in Georgia?
Georgian banks have significantly tightened their requirements about opening and serving accounts of companies with foreign founders. Therefore, occasionally it is quite challenging and sometimes even impossible for foreign legal entities to open a corporate account in Georgia, should they act on their own. However, with the help of our experts, it will be possible to go through this process and have access to comprehensive financial  and business instrument within a period of 2-3 weeks. Our assistance can be organized remotely, too.
Can companies with founders from Belarus receive Virtual Zone Entitiy status?
Yes, absolutely all companies, regardless of the citizenship / residency of their founders, can receive the certificate "Entities of the virtual zone", as long as they meet the key criteria, i.e. companies should be operating in IT sphere.
Tags:
#Business
#Georgia
#IT Company In Georgia
You are welcome to review other interesting articles on Georgiawealth.info: