Registration of a company in Georgia by a non-resident: what makes this hospitable Caucasian country attractive for business?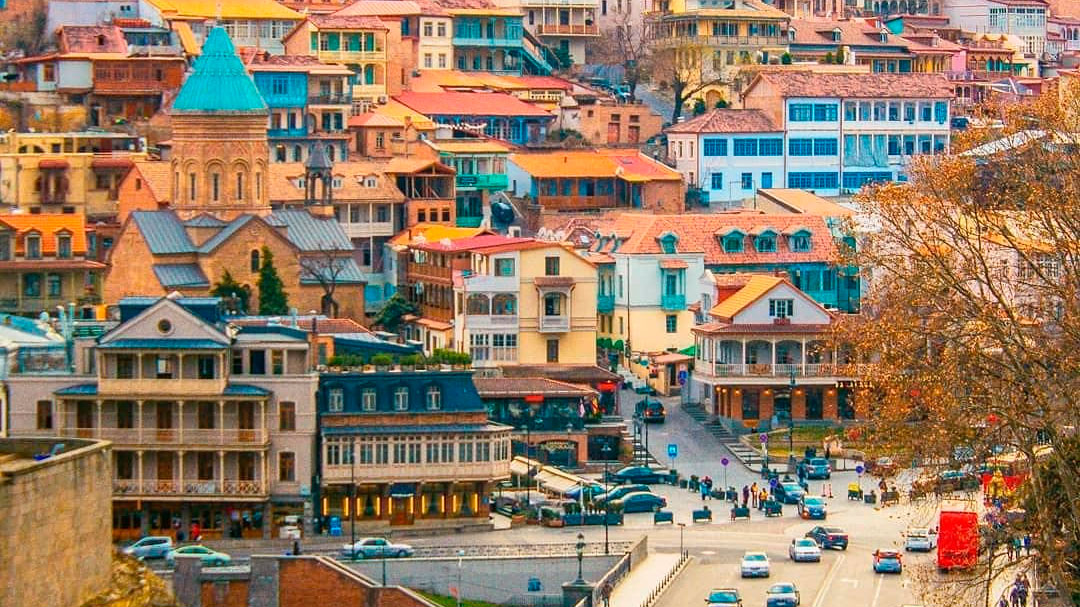 Georgia offers great opportunities from international business perspective. This small country has been gaining and holding high positions in various ratings for several years in a row, which is reflected in the simplicity and ease of doing business, the loyalty of the tax system, and the low level of bureaucracy and corruption. And remarkably, getting access to all the opportunities that the Georgian jurisdiction has to offer is not at all difficult. Foreigners can even incorporate their company to Georgia remotely, although it is highly recommended to visit this hospitable country, if you wish to enjoy beautiful nature, delicious food and wine, and a very appealing culture and traditions.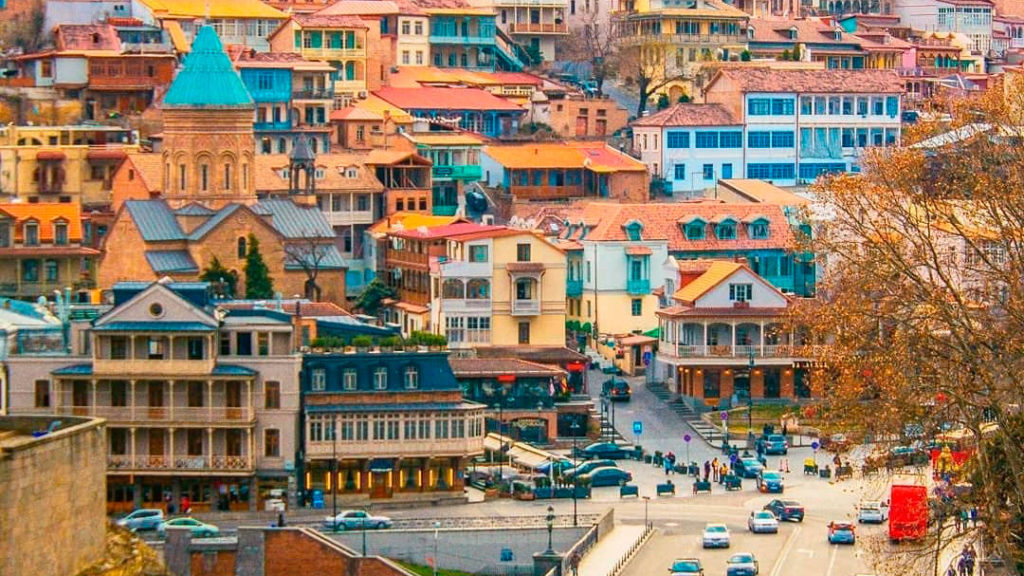 8 reasons to open a company in Georgia to a foreigner to increase business efficiency
So, why should Georgia be preferred over another country as the primary or secondary jurisdiction for registering a business. The answer to this question is embodied in the terms and conditions that are created for foreign and Georgian entrepreneurs in the country. So, why Georgia is attractive for business:
Tax optimization
Georgia may become a tax haven for different sizes of entities and lines of business. For this, special taxation regimes are established:
"Small business" – the tax burden is only 1% per year , entrepreneurs and small companies with an annual revenue of up to 500,000 GEL (about 166,000 GEL) can use it;
"Free industrial zones" – zero tax burden on export earnings and dividends, the regime is focused on large companies;
"Microbusiness" – revenue is not taxed at all, only entrepreneurs who do not use hired labor and annual revenue of up to 30,000 GEL per year (about 10,000 USD) can use it;
"Virtual zone entity" – only dividends are taxed (5%) , export earnings are exempt from taxation, this regime is suitable for people employed in the information technologies sphere.
All these modes can be used by foreigners without any obstacles, if they are planning to benefit from significant cost reduction.
Learn more about the Free Industrial Zones of Georgia
Confidentiality
Georgia is not a participant in the automatic exchange of financial data under the Common Reporting Standard (CRS) and does not plan to become a member in the near future. Due to this status, information on all financial flows that go through Georgian banks will not be available to tax authorities from other countries.
At the same time, Georgia is not in the "black" or "gray" lists of the FATF and the country is actively cooperating with international organizations.
It should be noted that a combination of preferential tax status and a high level of financial data protection makes Georgia something like an offshore, the benefits of which, by the way, can be freely used by foreigners.
Company registration speed and lack of requirements
Foreigners can register a company in Georgia remotely in just 1 day. That is how much time it will take a trusted representative to submit documents to the House of Justice and receive an extract on business registration.
It should be noted that the establishment of the enterprise on the same day is an accelerated procedure, standard – provides for the issuance of documents to the company the next day.
Moreover, there are absolutely no specific requirements or restrictions for foreigners in Georgia. people from any country and any citizenship can start a business here. And no restrictions are established on the level of the authorized capital: its value can even be as low as 1 lari and it will be legal.
Low cost of banking services
Tariffs for service in Georgian banks are much lower than in European countries, Russia or Ukraine. And yet there are no requirements to "freeze" the minimum account balance. Practically all spectrum of the services that is offered by the Georgian banks is accessible to foreigners: deposits, personal and corporate accounts, payment cards (personal and corporate), loans secured by a deposit.
Attention!!! Foreigners can apply for a mortgage for the purchase of real estate in Georgia in a new building only in TBC Bank.
It should also be noted that opening a personal account in a Georgian bank to a foreigner is much easier than a corporate account. However, not everyone can independently cope with this task. If you want to ensure that all the tools necessary for high-quality banking services of the company are available to you, we recommend that you contact us by mail: info@offshore-pro.info.
We have an exclusive opportunity to open a corporate account in a bank of Georgia (with or without substance) and provide all the necessary tools for doing business !!!
Free access to the international market
This option is appealing for companies wishing to set up a production in Georgia. After all, the Georgian government has achieved significant results in creating favorable conditions for its producers. Georgia is the only country in the region that has concluded free trade agreements with the EU and Great Britain, EFTA countries, CIS countries and Ukraine, China and Hong Kong, Turkey, and also has preferential terms of trade with Japan, Canada and the USA.
Foreigners who will create a company in Georgia, and even in the Free Industrial Zone, will receive:
preferential taxation;
ready-made infrastructure;
the right to a Made in Georgia certificate and duty-free entry into the market with more than 2 billion consumers;
low cost of electricity;
lack of currency regulation;
cheap labor.
Inarguably, these are quite attractive conditions for organizing production in Georgia.
Liberal Migration Law
For foreigners from more than 90 countries of the world, travel and residence in Georgia for 1 year is allowed without a visa. Moreover, in order to reset this period, it is enough only to cross the border at any of the checkpoints.
And in Georgia there are programs for obtaining permanent residence for investments in real estate or business, which can increase the status of a foreigner and simplify access to many services, in particular:
it is easier to open a personal or corporate account in a bank of Georgia;
gain access to electronic printing and electronic signature, and at the same time use public services remotely;
get the opportunity to use notarial services online;
it is easier to obtain a consumer loan and get a mortgage.
Good geographic location
Georgia is located at the crossroads of trade routes between Europe and Asia, its seaports, railways, highways are actively used by companies from the USA, Europe, the Caspian region and the Persian Gulf to deliver materials and finished products to markets of other countries.
Georgia is also a strategic section of the New Silk Road project, which provides for the establishment of the fastest route for the delivery of Chinese goods to Europe and the CIS.
The presence of such an option is very important in terms of both trade and logistics, and companies planning to start their production in Georgia.
Loyal tax and regulatory regimes
In Georgia, all communication with regulatory authorities is carried out remotely. Any certificates and extracts from the registers can be obtained by distance communication means. Also, financial reports and tax returns are submitted remotely through your personal account, taxes and mandatory fees are paid.
Namely, for this reason, it is much easier and more profitable to do business here than in neighboring countries. In Georgia, there are no persistent reviews or audits imposed by tax and other authorities. In this country, everything is organized in such a way as not to interfere with businesspeople working in abidance to legislative norms.
And here there is almost zero corruption (at a low level of power).
Proximity to Russia, Ukraine and other CIS countries
It should also be noted that Georgian jurisdiction attracts businessmen from these countries most of all. Everything is simple to explain: firstly, Georgia is very closely located, and secondly, which is very important, many Georgians speak Russian and there will be no communication problems. They will be able to understand and help you in almost any city.
So, if you decide to register a company in Georgia, you will have an opportunity to:
reduce the tax burden;
gain access to international markets;
benefit from lower costs for banks, labor, utilities;
significantly increase the level of business confidentiality.
However, before starting a business in Georgia, one should also consider several obstacles which may lay ahead:
Difficulties in terms of doing business in Georgia for foreigners
So, what difficulties will a foreigner have to encounter when trying to register a company in Georgia:
Georgian language – almost everywhere business communication is conducted in Georgian, and completely 100% – business correspondence, payment orders at the banks, as well as reporting;
It is necessary to have a legal address in Georgia;
it is necessary to maintain reporting and submit reports, even for zero turnover;
low purchasing power of the population (here it is rational for foreigners to conduct export activities or engage in small business: open hostels, beauty salons, provide photo services, etc. or organize a business focused on foreign tourists).
Our company successfully operates in the Georgian market, and we can solve all the abovementioned issues, in particular:
company registration (provision of a legal address);
opening a bank account and issuing a bank card (personal and corporate);
reporting and paying taxes;
provision of preferential tax status.
Moreover, you can get all of the above remotely. All you need to do is to contact us by e-mail: info@offshore-pro.info and we will help you establish a solid starting point for doing business.  
What documents are required to register a company in Georgia remotely?
To a foreigner to register a company in Georgia remotely without a personal presence, it is sufficient to send us a notarized copy of the passport and a power of attorney.
How long does it take to register a company in Georgia remotely?
It will be possible to register a business in Georgia in 1 day, providing availability of all documents, the registration of the company in the Revenue Service will take the same amount of time. Most time-consuming process is the opening of a corporate account in a Georgian bank (about 1 week), since local banks do not serve legal entities with foreign founders. Opening a corporate account remotely in a Georgian bank is an exclusive service available only to our customers. 
Is there any difficulty opening an account in Georgia for citizens of Russia or Ukraine?
No, it is realistic to open a personal account in a Georgian bank for Russians and Ukrainians. Only hindrances may arise when opening corporate accounts, where the founders are non-residents. Georgian banks   do not serve foreigners from countries that are on the black list: Afghanistan, Albania, Iran, Iceland, Cambodia, Colombia, Malta, Panama, North Korea -a total of 33 countries.
Tags:
#Business
#Georgia
You are welcome to review other interesting articles on Georgiawealth.info: