How to visit Georgia in 2020?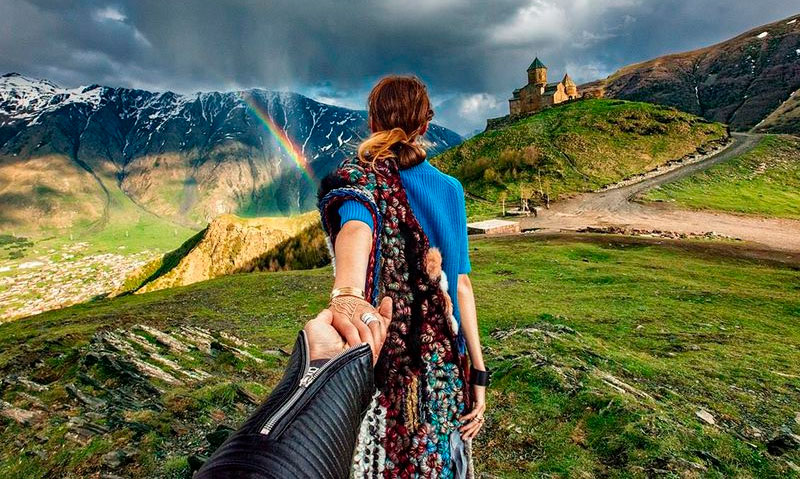 Georgia is one of the few countries which recorded remarkable success in countering the coronavirus, and accordingly, the country is included in the green list of safe countries in Europe. As a result, citizens with Georgian passports have free access to a sufficiently large number of countries, without even having to go through mandatory quarantine. In addition, the government of the country has developed a number of programs allowing foreigners to visit Georgia in 2020.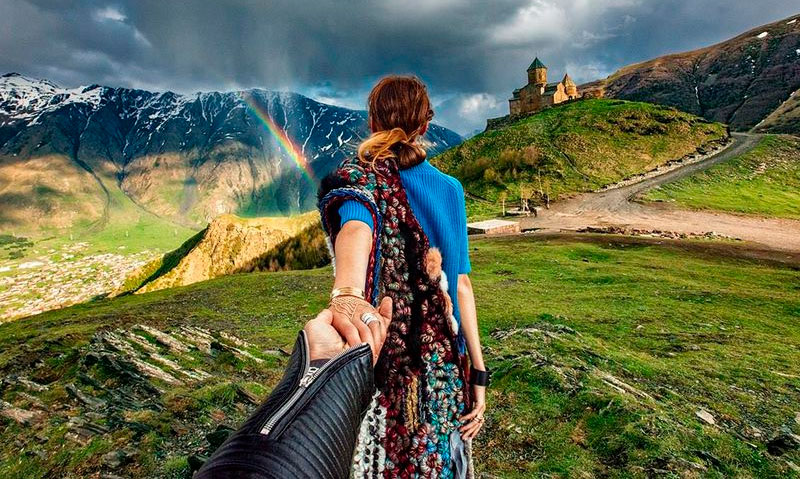 Visit Georgia in 2020 for business purposes
This program is appropriate for all foreigners planning to visit Georgia on business. However, you are required to have an employment contract, a letter with an invitation to work from a Georgian company, in order to be able to visit the country. Once you have these documents at hand, you need to fill out a short questionnaire in Georgian or English on the Stopcov website and wait for a response which will arrive within 4 to 12 days.
According to Natia Turnava, the Minister of Economy and Sustainable Development of Georgia, as of August 5, about 2,700 applications were submitted, and not only from neighboring countries, but from European states, as well. This is a direct proof of the popularity of this program among foreigners. According to the available information, about more than 50 foreigners (citizens of Ukraine and Russia) who used the program for business purposes.
Furthermore, Natia Turnava confirmed that visitors traveling to Georgia are required to perform one of the following:
go through a mandatory 14-day quarantine (a day in quarantine will cost approximately 60 GEL);
undergo PCR tests within a certain period (1 test costs 251 GEL).
It should be noted that the list of authorities who have the power to authorize entry has been expanded. The City Mayor's Office of Tbilisi and the Ministry of Economy of Adjara also received the right to grant permission, in addition to the ministries of Economy, Environment, Foreign Affairs, Agriculture, Regional Development and Infrastructure, Social Protection and a number of others. Thus, in order to have a permission to visit the country, you will need authorization from one of the above-mentioned state agencies.
Attention!!! Refusal to enter Georgia for business purposes may not be final. To obtain a positive result, it is enough to correct previously made errors or provide additional clarifications to points that were poorly described in the previous questionnaire.
Rules for foreigners wishing to visit Georgia in 2020
According to the decree of 23.05.2020 "On the approval of the rules of isolation and quarantine", foreigners entering Georgia are obliged to do one of two things:
at your own expense, do a PCR test at the entrance to the customs point, as well as do PCR tests every 72 hours for the next 14 days (that is, 5 times, total costs for tests – 1,255 lari, about USD 415). However, if the results of the first test show hemoglobin "G", the foreigner does not need to undergo any further tests;
at your own expense, go through 14 days of quarantine (approximate cost: 2 PCR tests – one upon entry to Georgia, the other upon check-out from the hotel – 502 GEL, accommodation – 840 GEL, room cleaning – 20 GEL. Total : 1,362 GEL, about USD 454) …
Those wishing to visit Georgia should take into account that the 14-day isolation option is offered in specific hotels /guesthouses in the country, where comfortable living conditions and 3 meals a day are provided.
Visiting Georgia in 2020 by freelancers and self-employed individuals
A special program, announced by the government back in mid-July, allows foreign freelancers and self-employed persons to visit Georgia, who will be able to work remotely and live in the country for at least 6 months.
The above guests must also go through a 14-day quarantine at their own expense, after which they will be able to move around freely and work in Georgia.
Real estate in Georgia for every taste – either for personal residence or rent .
Who can visit Georgia without quarantine and tests?
As of the first days of August, Georgia is fully open to citizens and residents from Germany, France, Latvia, Lithuania and Estonia. And not only is it open, but the first flights from Paris, Munich and Riga will open in the very near future.
Citizens and residents of the above countries do not need to do PCR tests or self-isolate. They just need to fill out an electronic questionnaire before traveling. Notably, the number of questions here is less than in the questionnaire for business purposes. It includes mainly standard fields: nationality, surname, first name, country of residence, passport number, telephone, e – mail , date of birth, contact person (preferably a citizen of Georgia), purpose of visit, flight number and place, date of arrival in Georgia, place of residence. It should also be noted whether there were COVID -19 infections, trips outside the country of residence and whether the visit was organized by the tour operator.
During temperature control at the airport, if a temperature of more than 37 degrees is detected, the foreigner will be taken to a medical institution, where he will be given a PCR test at public expense.
Rights of foreigners in self-isolation
Usually foreigners are sent to isolation at the nearest vacant hotel or hotel designated for this purpose by the government. Visitors are offered quite comfortable living conditions while the following rules apply:
it is prohibited to receive visitors, however the delivery of food, clothing and essential supplies, medicines is allowed, without direct contact. Usually the deliveries are left in certain places, and then the hotel staff hands them over to the recipient;
you cannot contact other people, except those who live with you in the same room. It should be noted that couples, families are not separated, and will be accommodated in one room;
during the period of isolation, each person uses separate dishes, a towel, bed;
access to telecommunications is unlimited;
alcohol and tobacco are prohibited.
Attention!!! In places of quarantine, meals are served 3 times a day, but for a fee, you can order other dishes from the menu.
If you are interested in doing business in Georgia, write to us at info@offshore-pro.info or contact us via online chat. We can also help with organizing your visit to the country, offer legal support for real estate transactions and advise on any issues related to Georgia.
When will regular flights to Tbilisi be available?
The first flight from Riga to Tbilisi arrived on August 6. The airline airBaltic will start flights by August 20, once a week, and then twice week. And starting from August 8, flights with Paris and Munich are resumed.
Can a family visit Georgia for business purposes?
Yes, but the letter of invitation from the Georgian company must include all family members. Also, you need to fill out a questionnaire for each family member.
Do foreigners need to go through quarantine when entering Georgia?
Yes, if they are not citizens or residents of Green Zone countries. They should definitely go through a 14-day quarantine at their own expense or do PCR tests at the specified periodicity.
Tags:
#Business
#Georgia
You are welcome to review other interesting articles on Georgiawealth.info: