Real estate in Georgia: 1-bedroom apartments in a newly constructed building in Tbilisi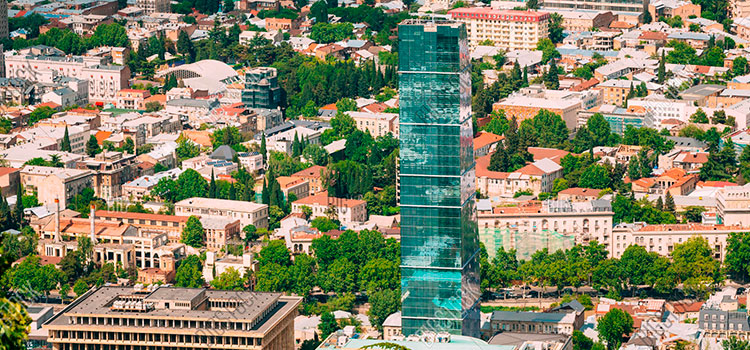 If you are looking to allocate your available funds so that they can generate stable passive income in USD in the amount of 5% per annum, then investing in Georgian real estate can be a lucrative option for you. Exactly for this reason, the demand for residential properties in Georgia is very high, especially among foreigners. Comfortable and cozy flats or apartments in the capital of the country and resort towns are in great demand among tourists and businessmen who visit Georgia on vacation or on business, as well as among students.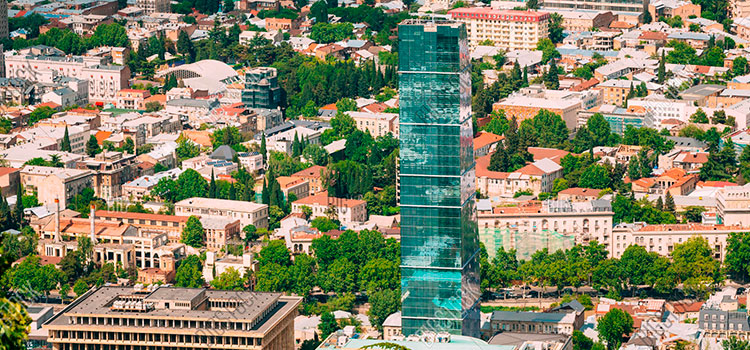 Real estate in Georgia: apartment overview
The apartment in the central part of Saburtalo in Tbilisi that we offer to purchase is a profitable asset, giving the opportunity to earn from 10% per annum in USD. It is located in the central part of Saburtalo (the largest and most well-developed district of Tbilisi). This location offers all the necessary infrastructure for long or short stays. And here, housing and food prices are lower than in Vake or in the downtown Tbilisi.
Saburtalo is the optimal option for buying real estate because of its developed transport communication, numerous shops, stores, supermarkets, schools, kindergartens and universities, which make the district increasingly popular among foreign investors. Saburtalo is also one of the three most developed districts of Tbilisi.
Learn more about the process of buying property in Georgia
Location of the building and the neighboring infrastructure
The house where the apartment is located is on Archil Tsagareli Street; in the east it intersects with Simon Skhirtladze Street, and in the south – with Mikheil-Berdzgl Street. Distance from here to Tbilisi International Airport is 22 km (30-40 minutes' drive), to the railway station – 4.5 km (14 minutes' drive).
Transport comm in the new building's neighborhood are well developed. The nearest public transport stop is 240 m far, the Medical University metro station is 650 m far. Not far from the building is Pekini Avenue (550 m) – one of the most important highways of Tbilisi.
There are also social infrastructure nearby: a pharmacy (90 m), a Carrefour supermarket (750 m), state school No. 161 (850 m), the first experimental school (850 m), a hospital (950 m), as well as a large number of cafes and restaurants among which one of the best wine bars in Tbilisi is "8000 Vintages " (1 km).
The nearest attractions of the capital city:
Heroes Square – 1.8 km;
Freedom Square – 4.5 km;
Peace Bridge – 4.9 km;
Tbilisi funicular – 5.0 km;
Dzveli Tbilisi – 5.0 km;
Tsminda Sameba – 5.1 km;
Narikala Fortress – 5.3 km;
Sulfur baths of Abanotubani – 6.2 km .
Overall, the district is very comfortable for living, there are schools, kindergartens, good cafes and restaurants, as well as one of the best wine bars in Tbilisi, which offers the largest selection of Georgian wine in the city.
Overview of apartments in the newly constructed building in Tbilisi
The apartment that we offer to purchase is located on a convenient 3rd floor of a new, 16-storey building. Its area is 55 sq.m., which is optimal for a family of four (2 adults and 2 children) or a small company.
The apartment consists of 1 bedroom, a spacious studio-type kitchen, a bathroom and a balcony. All rooms are renovated following the top trends with elegant furniture selected and installed. The kitchen and bathroom are equipped with plumbing from well-known manufacturers. The kitchen is also equipped with appliances, there is also a flat-screen TV. The apartment has contemporary lighting, with windows elegantly covered by curtains.
In general, everything is ready in the apartment so that its new owner can immediately move in to live here or rent it out.
Profitability of apartments in a newly constructed building in Tbilisi
Using Airbnb and Booking portals we can approximately estimate the income expected from the apartment in this newly constructed building on Archil Tsagareli street. If we look at these portals, apartments in the same house are rented at a price of $ 35 per day. This means, that even with rental terms of 300 days in a year, the apartment can generate income of more than 10 000 USD. If we exclude cost of utilities, which will amount to 1,500 – 2,000 USD per year, the net profit will be 8,000 USD. And this corresponds to income of 12% per annum in US dollars. Arguably, none of the Georgian, European and Asian banks offer similar high interest rates on investments. This rate of return on investment is the key factor attracting foreign investors who want to invest in real estate in Georgia.
The demand for housing rental is not likely to decline in the near future, which is evidenced by the positive dynamics of growth in the number of foreign visitors to the country. From 2011 to 2019 the number of foreigners visiting the country grew by more than 50% and exceeded the mark of 9 million people. Plus, positive dynamic of growth is preserved also in the medium term, as Georgia foreigners from countries such as the UK, Israel, Germany, France, China are increasingly giving preference to Georgia as their travel destination. The country's tourism development plan provides for an increase in the number of foreigners to 11 million people a year, starting in 2023.
Price of comfortable and cozy apartments in the newly constructed building in Tbilisi – 192 000 GEL (about 66 300 USD).
If you are interested in buying property in Georgia, e-mail us at: info@offshore-pro.info and we will get back to you with detailed guidance on how to choose an asset that optimally meets your requirements, as well as provide maximum legal support to accompany the transaction.
Additionally we would like to bring to your attention a few more properties in Tbilisi:
Tags:
#Apartments in Tbilisi
#Real estate in Georgia
You are welcome to review other interesting articles on Georgiawealth.info: