Buying real estate in Tbilisi, Georgia with the right to a residence permit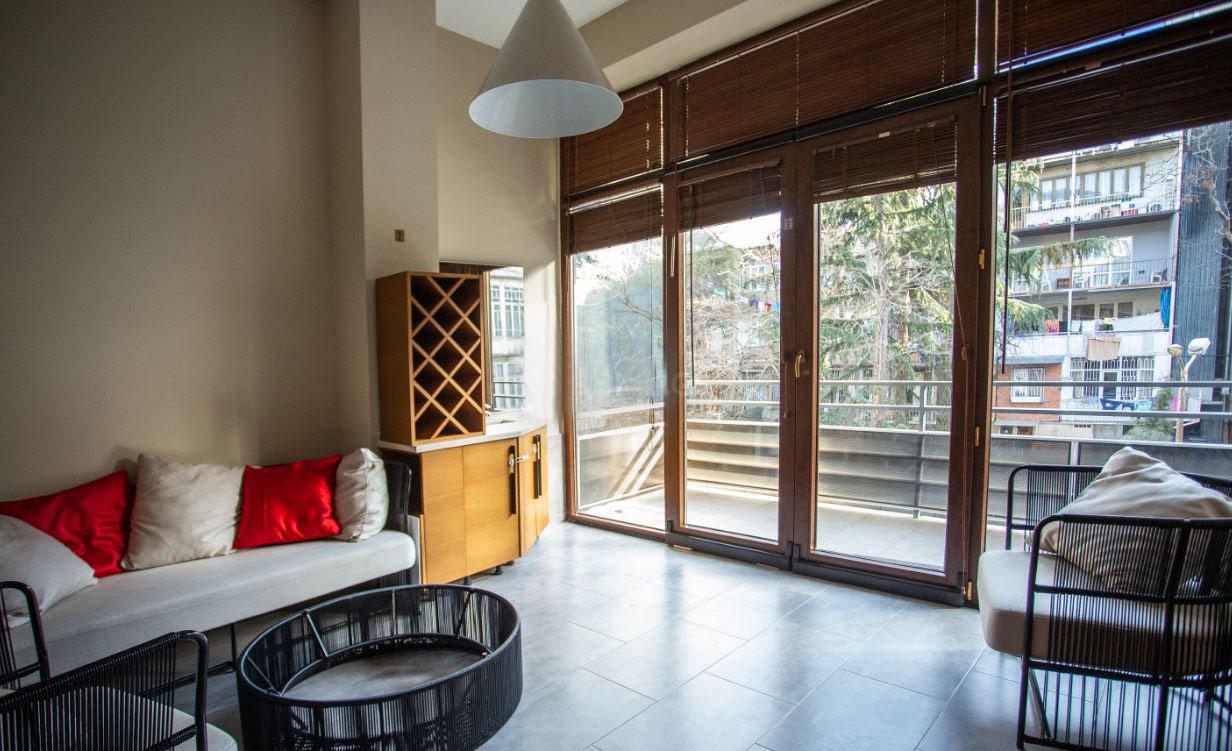 It is very simple to buy real estate in Georgia, both for residents and foreigners; moreover, this transaction is not taxable, and it takes only 1 day to carry out the process. This is only one of the many factors why Georgian real estate is attractive for investors. Particularly, investors are attracted by the high rate of return of residential real estate, which significantly exceeds the interest rates on deposits. And last but not least, the low cost of living in Georgia which attracts foreigners and is especially relevant in anticipation of the economic crisis. Thus, according to the latest rating by Numbeo, Tbilisi ranked the 404th place, positioned below the majority of capitals worldwide, as well as cities of regional significance in Russia and Ukraine.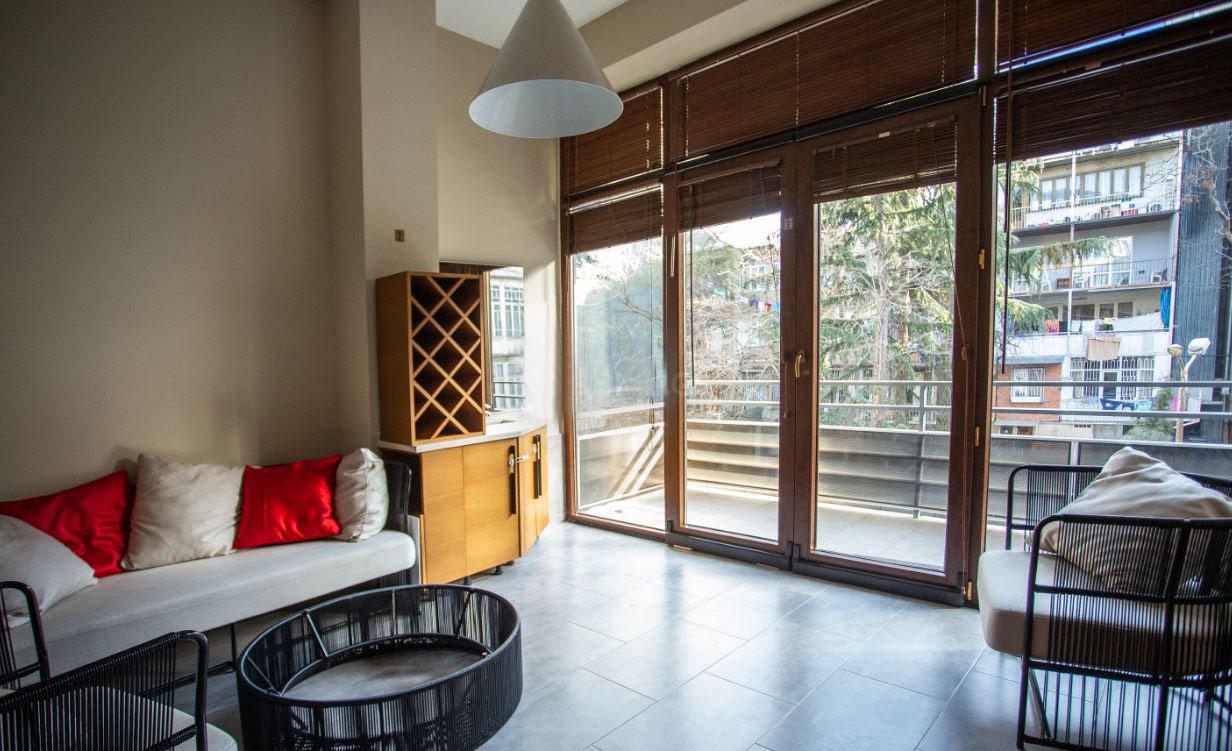 Therefore, we recommend that you consider the possibility of investing capital in the purchase of real estate in Georgia, namely in a 3-bedroom apartment, which is located in the most prestigious district of Tbilisi – Vake.
Attention!!! If you are interested in buying a highly profitable real estate and need to find a suitable property in Georgia in short time, you should contact us straightaway by e – mail: [email protected] or our online chat. We will promptly provide you with the necessary information.
Explore the comfortable apartment in Tbilisi on Chavchavadze Avenue
Owning an apartment on Chavchavadze Avenue in Tbilisi is one of the most promising investments in real estate in Georgia. After all, the capital of the country is one of the most popular destinations for tourism, both domestic and foreign. Tbilisi is also the most developed city in Georgia, as well as the educational, cultural and industrial center of the country. And all this attracts not only tourists, but also businesspeople, students, as well as people from other regions of Georgia.
Please note that this apartment makes you eligible to apply for a residence permit in Georgia.
Location of the comfortable apartment in Tbilisi
The apartment that we are considering here, is located on Chavchavadze Avenue in Vake district. This is the most prestigious avenue in the most reputable districts of ​​Tbilisi. Majority of elite shops, boutiques, as well as offices of international companies and banks are all concentrated here.
The builidng where the apartment is located is in the central part of Vake. It is a calm, cozy area, surrounded by a large number of parks and squares, but at the same time it is very close to the downtown Tbilisi (only 2 km).
Large number of objects of social and educational infrastructures are within close reach from the building: KFC fast food in the west side – (60m), Ilyinsky University (170 m), Goodwill hypermarket (280m), iCity Shopping Center (300m), Georgian University named after David Agmashenebeli and specialized school (550m); in the north, across the road there is a TBC Bank branch , Mziuri Park; in the east – a bookstore (130m), a hospital (350m), the building of Tbilisi State University named after Ivan Javakhishvili (400m); in the south – the Spar beauty salon and supermarket (270m), Mrgvali Bagi square (350m).
The location area of ​​the apartment is very well-developed, with everything available for long or temporary residence, with many educational institutions, shops, cafes and restaurants in the closest proximity. There are several stops of public transport nearby the house, and the nearest metro station Rustaveli is 1.6 km away. With a personal car, though, it is extremely easy get anywhere in the city, moving along Chavchavadze Avenue. The distance from the house to the international airport is 20 km, to the central railway station – 3.4 km.
The main attractions from the house are only 3 km away. This is the area of ​​the old city where the Narikala fortress, Abanotubani sulfur baths, many places of entertainment, cafes and restaurants are located.
The location of the house has the highest rating – 10 (great) according to visitors rating on the Booking.com portal.
Description and photos of your dream apartment in the best district of Tbilisi
A comfortable and cozy apartment is located on the 3 floor of a 5-storey building. Its area is 179 sq.m. There are 3 bedrooms, 2 bathrooms, a huge balcony of 15 sq.m., a separate large kitchen with access to the balcony.
This comfortable and cozy, and most importantly – spacious apartment can accommodate a company of 6-8 people.
The apartment is renovated with a quality first-class "turnkey" repair: floor is covered by laminate and ceramic tiles, walls are plastered and painted, the bathroom is tiled. All rooms have furniture (two double beds, kitchen, table, chairs, sofa, tables, wardrobe), household appliances (air conditioning, kitchen appliances, 2 flat TVs), textiles, lighting. In other words, everything is ready to host the new owner or tenant.
Profitability of real estate in Georgia: the cost of renting an apartment on Chavchavadze Ave.
If you prefer to use the apartment for purposes other than for personal residence, then it can become a highly profitable asset. Renting of real estate in the capital of Georgia with similar characteristics on the Booking.com portal costs 100 USD per day. Even in the scenario where the apartment is rented 300 days a year, simple calculations show that it will be able to generate income within the amount of 30,000 USD. From this amount we need to subtract 2,000 USD for maintenance costs and 1,500 USD for 5% tax. Thus, the net income from renting an apartment for the year will be at least 26,500 USD.
Currently no such deposit terms are offered by banks. And given that most European banks have introduced or plan to introduce negative interest rates on deposits, many businessmen will be faced with a challenge when making up their mind on how to invest their money. And it should be noted that real estate in Georgia is a pretty good area for investment.
Buying an apartment on Chavchavadze Avenue gives its owner the opportunity to obtain a short-term residence permit in Georgia. Once it is received, border crossing, as well as access to many services in the country, will be significantly more simplified, in particular, it will be easier to apply for loans and a mortgage.
The price of a comfortable spacious apartment on Chavchavadze Avenue is only 585 000 GEL

If you are planning an investment in Georgian real estate, contact us at [email protected]. We will reply you as soon as possible.
Tags:
#Apartments in Tbilisi
#Real estate in Georgia
#Resident permit in Georgia
You are welcome to review other interesting articles on Georgiawealth.info: