Eligibility for a short-term residence permit in Georgia by means of purchasing a luxury apartment in Tbilisi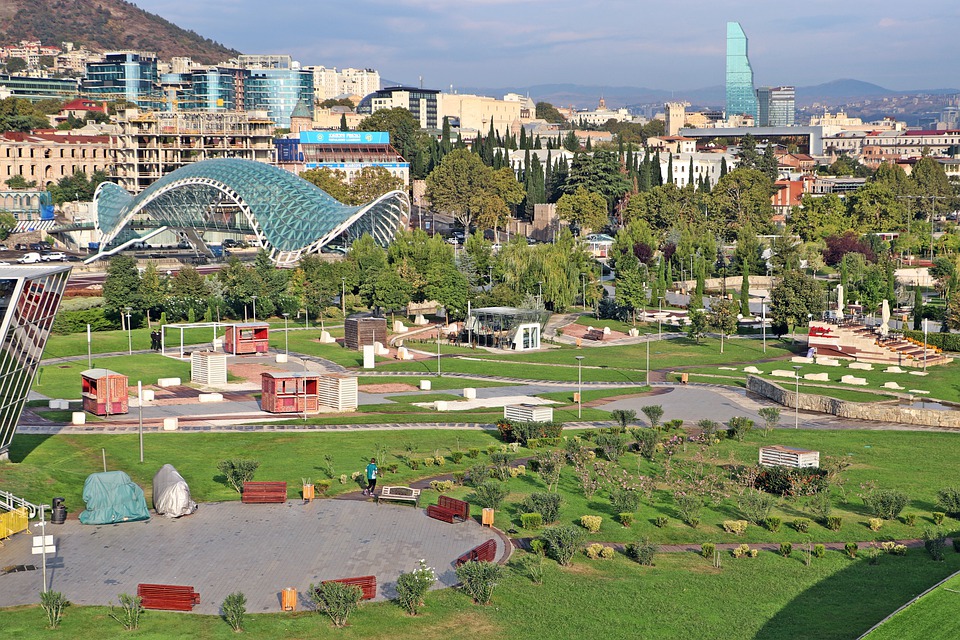 During the times of various economic downturns, buying real estate abroad is perhaps one of the most optimal ways to save capital. This may be realized through long-term or short-term projects, depending on the speed at which global economy will recover. Particularly promising option for investment can be residential real estate in the capitals of countries and resort cities, since demand for rental housing is unlikely to go down in these areas, due to the special status of these cities. Buying property in Georgia in the country's capital is an attractive investment destination. Particularly, the depreciation of the lari can now be considered among the numerous benefits for buying property here.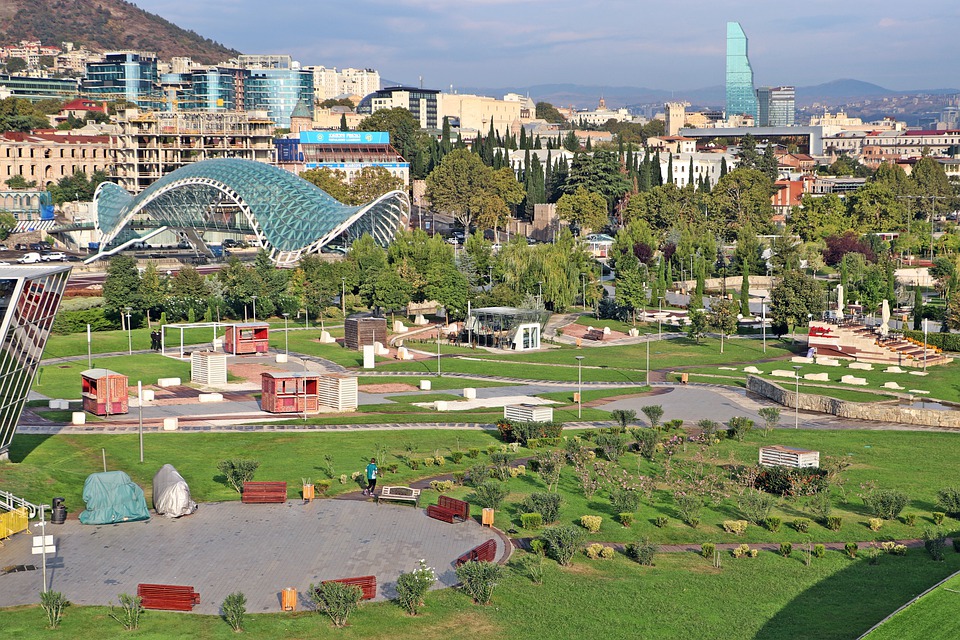 Attention!!! If have questions regarding opening an account with a Georgian bank, registering a company in Georgia, buying real estate, do not hesitate to write to us at e – mail: info@offshore-pro.info or talk to us via online chat. We are here to help you sustain and increase your business profits.
Buying a property in Tbilisi: key reasons to buy
Tbilisi is the capital of Georgia and the most developed city in the country. Tbilisi is an ancient city, founded in the V century, with population of about 1.1 million people (the population of the whole country is about 3.7 million). Here in Tbilisi, a large number of historical and cultural attractions are concentrated, that attract tourists from all over the globe, other than from neighboring countries.
Tourism among others, is one of the drivers of the development of the real estate market in Tbilisi. Additionally, demand for housing in the capital of Georgia is positively influenced by the following factors, in particular:
a large number of higher education institutions – about 30, and around 200 schools, 100 kindergartens and other educational institutions. There are also classes and groups in Tbilisi where subjects are taught in Russian, Armenian and Azerbaijani. In universities, you are permitted to submit your papers in English, German or French;
good conditions for business – Tbilisi has its own Free Industrial Zone, which is located in the Gldani region. Additionally, the majority of headquarters of apartments and the main branches of international and Georgian companies, agencies of the Georgian authorities, public institutions are concentrated in the capital;
Reputation – it is fairly prestigious to have an office and business in the capital of a European state;
a higher standard of living, the opportunity to find a higher-paying job attracts Georgians from other regions of the country to Tbilisi.
Of course, during the period of universal quarantine, tourist flows will drop to zero, as well as business, but we must remember that this is only a temporary recession, as well as the opportunity to purchase an asset at a lower price. Many investors prefer these periods for an opportunity to buy real estate at a significantly lower cost, in view of:
depreciation of the national currency;
decrease in property value.
These two factors are specifically important in terms of increased attractiveness of real estate investments in general, and in Georgia, in particular, during the period of recession.
Getting to know your apartment in Tbilisi
The apartment we present to you is located in the Vake. This is a very prestigious district and is the preferred place of inhabitance for well-known people in Georgia. The largest and most beautiful park in Tbilisi, as well as many embassies, consulates, luxury shops and boutiques, are located in Vake district.
Location of the apartment in Tbilisi
The apartment that we offer you to purchase is located in the northern part of the Vake district – neighbouring with Saburtalo. Near the house in the north, the Chabua – Amirejibi motorway and a small wasteland are located; in the east – state school No. 195 (900 m), the Estonian embassy (1.2 km); in the south – right in the courtyard of the house – two grocery stores, a swimming pool, a little further on the Canada Visa Application Center (280 m), a medical center (650 m), a university hospital (800 m); in the east – the river Vera and residential buildings can be found.
It should be noted that Vake Park is within a walking distance from the house (850 m), and not much further there are the building of Ilyinsky University (1 km), and David Agmashenebeli University (1.4 km).
In general, it should be noted that the region has a fairly well-developed social infrastructure. There are shops, cafes, restaurants, which contributes to the fairly close location of Vake Park.
600 m from the house is an important highway of the city – Ilya Chavchavadze Avenue. There are public transport stops along it, as well as a wide variety of shops, supermarkets, hypermarkets, and shopping centers.
Distance to important sites and historical sightseeing locations:
Tbilisi Zoo – 4.4 km
Shota Rustaveli Avenue (center of Tbilisi) – 4.5 km
Tbilisi funicular – 5 km
central railway station – 5.6 km
the ancient fortress of Narikala – 6.8 km
Sulfur baths – 7.7 km
Tbilisi International Airport – 23 km
Location of the apartment with its relative distance from noisy downtown, is another advantage, especially due to its close proximity to the park, around which you will find many entertainment facilities.
Characteristics and photos of apartments in Tbilisi
The apartment which we introduce to your attention, is located on the 3rd floor of a 9-storey new building on the Gabashvili street. This is a fairly spacious residential apartment with an area of 132 sq.m. comprising 2 bedrooms, 2 bathrooms, a kitchen, a living room and a large balcony.
The apartment is offered in a quality turnkey repair state: the walls are plastered and painted, the floor – tiles and laminate, all rooms have lighting. Also, the apartment is fully equipped with furniture: 1 single bed, 1 double bed, large sofa, tables, chairs, tables, wardrobes. It has everything for a quality and comfortable stay of a company of 6-8 people: a flat-screen TV, plumbing, kitchen appliances, air conditioning, a boiler.
Why should you buy this apartment?
The owner of this apartment receives the following benefits:
a finished apartment that can be used for personal residence or rental, without wasting time on repair and purchase of furniture;
good location: fairly prestigious district in proximity to the downtown;
Eligibility to a short-term residence permit, which gives the right to freely cross the border, even in force majeure situations;
the opportunity to purchase an apartment cheaper due to the depreciation of the national currency;
once the universal quarantine is removed – a source of income from renting real estate – as of May 2020, housing with similar parameters on the Booking.com portal are rented at a price of 40-50 USD per day.
The cost of a spacious and comfortable apartment on the street. Gabashvili (Vake district) in Tbilisi – 465 000 GEL

We highly recommend that you consider the option of investing money in Georgian real estate, as this will help you save and even increase your earnings in the mid-term. For questions about buying a residential real estate in Georgia, contact us at info@offshore-pro.info and we will select the real estate that best suits your requirements. And most importantly – we will help you buy real estate in Georgia remotely, following a few very simple steps.
Tags:
#Apartments in Tbilisi
#Real estate Tbilisi
#Resident permit in Georgia
You are welcome to review other interesting articles on Georgiawealth.info: