Tbilisi Free Industrial Zone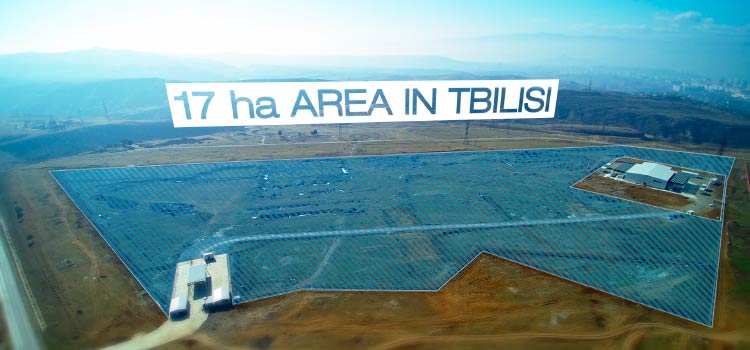 A Free industrial Zone (FIZ) is a special business territory with reduced taxes. There are several such Zones in Georgia and their main task is to attract investment capital to the country. Each Zone has its own particular advantages and each of them may turn out especially attractive for a company working in a certain area of business. Let us see what types of business the Tbilisi FIZ fits most of all.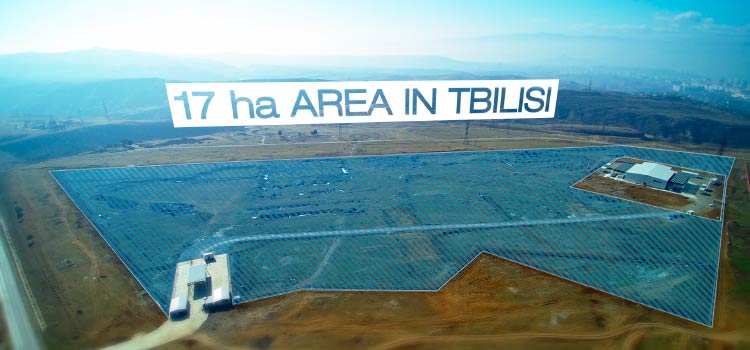 Introducing Tbilisi Free Industrial Zone
Tbilisi Free Industrial Zone was established in November 2015. The name of the investor is BitFury Group. This company is a major player in the mining market and one of the first industrial miners to appear. In 2017 it had 9.5% of the Bitcoin computing power under its control.
Tbilisi FIZ is located in Gdlani district and it occupies the area of 17 hectares (around 203 300 sq. yards). The area is divided into 28 lots. Smart offices, as well as traditional office buildings and warehouses can be found here. BitFury Group acquired this territory from the Georgian government for a symbolic 1 lari but with an obligation to invest into the development of this Zone. Late in 2015, a mining data center was opened in Tbilisi FIZ. This center is one of the largest in the world, its area being 30.45 thousand square meters (around 35 900 sq. yards) and its capacity 40 MW. The total cost of the construction project was about US$ 30 million.
The choice of the location for the data center was far from arbitrary. Tbilisi FIZ is a tax haven which means no VAT, among other tax exemptions, for the companies working here. Thus, the cost of electricity for the company is automatically reduced by 18% (the amount of the VAT in Georgia) which allows enhancing the company operational efficiency. This is especially true for a mining company whose electricity bills account for 90% of total payments it makes.
Today 200 companies are registered in Tbilisi FIZ. To make the area even more attractive, a logistic center 3 000 square meters (nearly 35 900 sq. yards) in size was erected here in November 2018. Six companies including two pharmaceutical ones, a transportation company, a precious metals producer, and a motorcar spare parts manufacturer immediately occupied the space. The demand for this sort of service is so high that construction of one more such center 2 500 square meters (nearly 30 000 yards) in size has been scheduled for the nearest future. Companies that specialize in pharmaceutics and IT business as well as Azerbaijani, Ukrainian, and Turkish companies requiring large storage areas are the primary residents of Tbilisi FIZ.
Tbilisi Free Industrial Zone is located at 36 Hetagurov st. Tbilisi international airport is within 30 kilometers (less than 19 miles) from here, and downtown Tbilisi is only 17 km (10 miles) away.
Forms of business proprietorship in Georgia
Advantages of Tbilisi Free Industrial Zone
Companies registered in Tbilisi FIZ become tax-exempt for almost all Georgian taxes including VAT, corporate profit, dividend, and property taxes. Only the profit gained from business transactions with Georgian resident legal entities and private entrepreneurs is taxed 4%.
In addition to the tax incentives, potential investors should be interested in the following:
There is no need to keep the books in this Zone;
There is no obligation to hire staff;
There is no need to control payment of the income tax by the employees. It is the responsibility of the person gaining income to take care of the tax;
It is possible to rent a land lot as small as 0.2 hectares (2 392 sq. yards) and of course, larger lots are available for rent too;
The cost of electricity is low, and the cost of other utilities is relatively low too;
The Zone is located in the Georgian capital city, not far from an international highway and airport;
There is advanced infrastructure in place: land lots, office buildings, warehouses, etc.;
The process of company registration is fast and simple here;
There are no limitations as to disinvestment of capital;
Georgia is not a member of the automatic financial date exchange group;
There are no construction permit fees inside the Zone;
Payments can be made in any national currency.
Speaking about the disadvantages, one has to mention the minuses typical for all Free Industrial Zones in Georgia. Indeed, certain things require some legal action. Appeals have been made to change the legislation concerning:
The lack of possibility to use the buildings inside the Zones for living;
The 4% tax that the companies have to pay when making deals with Georgian resident legal entities and private entrepreneurs;
The need to renew the licenses for business operation in the FIZ every year;
The buildings erected on the territory of the Zone belong to the FIZ administration by law, which may turn out risky for the companies working here;
The FIZ regulations are designed for the companies that import raw materials, produce goods, and then export them to other countries. However, many business people would like to use the FIZ for other purposes: they want to optimize their taxes by registering in a tax haven without engaging in any production activities.
Company registration in Tbilisi Free Industrial Zone: requirements
The company constitutors can be both Georgian residents and non-residents. To facilitate communication with local authorities, banks, and FIZ administration it is advisable to have a citizen of Georgia among the constitutors. The nominee service is also an option. If at least one constitutor is a Georgian citizen, the banks will open a corporate bank account for the company very fast, within one working day.
There are no special requirements to the companies or private entrepreneurs wishing to have a registration in Tbilisi FIZ. Any forms of ownership are acceptable here: limited liability, joint stock, affiliations, private entrepreneurships, etc. The important thing is that the company activities should not violate Georgian laws. One should also bear in mind that weapon and ammunition manufacture and sale is prohibited as well as illegal drugs, psychotropic substances, products containing tobacco and other excise items.
Certain types of business activities do not require obtaining a license. These are:
Production or processing of food items for children;
Generation, transmission, distribution of electricity and natural gas as well as gas transportation;
Transportation of goods that are subject to veterinary checks;
Import of non-iodized salt;
Production of pharmaceuticals and clinical research and examinations.
In Tbilisi FIZ resident companies can use the existing warehouses or build their own. In the latter case, a constriction permit has to be obtained from the FIZ administration.
Opening a corporate bank account on a personal visit to the Bank of Georgia
Company registration in Tbilisi Free Industrial Zone: required documents
If the new company constitutor is a legal entity, the following documents have to be submitted:
A notarized copy of the constitutor company Charter;
An extract from the Registry with the company information;
A notarized copy of the incorporation resolution;
A notarized copy of the Director's consent to take the position;
Director's passport or other ID;
A notarized copy of the new company Charter;
FIZ administration consent to grant a legal address to the new company (to be obtained from the administration).
If the new company constitutor is a foreign private individual, in addition to the constitutive documents his or her foreign passport needs to be provided. All the documents issued in foreign countries have to be notarized and apostilled.
Some types of business activities, such as manufacture of goods or large-scale trade, for example, require obtaining a General license. Other types of business activities, such as IT business, consultation, logistic, financial, or storage services, require a Simple license. There is also a Special license that is required for certain types of commerce.
Expenditures of the company registered in Tbilisi Free Industrial Zone
Before having a business company registered in Tbilisi FIZ, one has to take the following costs into consideration:
Rent: of land – US$ 18, warehouses – US$ 75, office space – from US$ 100 per square meter per month;
Licenses and certificates: a Special license for one type of products or services – US$ 4 000, a General license for several types of products or services – US$ 8 000, the "Made in Georgia" license for manufactured goods — US$ 8 000 per year.
The construction permit is free of charge in Tbilisi FIZ.
You can apply for a company registration in this Zone on their website: https://www.tfz.ge/ru/517/. The application form will contain the following items:
Applicant's name if he or she is a private individual or applicant's company name if it is a legal entity;
Legal address;
E-mail and contact number(s);
Information about the company to be registered in the FIZ such as form of ownership, constitutors' details, company name, and the intended business activities;
The desired license type;
The necessary infrastructure (in particular, the required amounts of electricity, water and gas supply, and other utilities).
Of course, having a company registered in Tbilisi or any other Georgian Free Industrial Zone will be faster and easier if you use the services that our company provides.
If you have any questions about company registration and support in Tbilisi FIZ, please contact us via e-mail: info@offshore-pro.info. We will be happy to assist you in any matter related to doing business in Georgia, or drafting agreements, or purchasing property in this country, and so on.
Tags:
#FIZ Georgia
You are welcome to review other interesting articles on Georgiawealth.info: