LLC in Georgia with a corporate account in the bank of Antigua and Barbuda remotely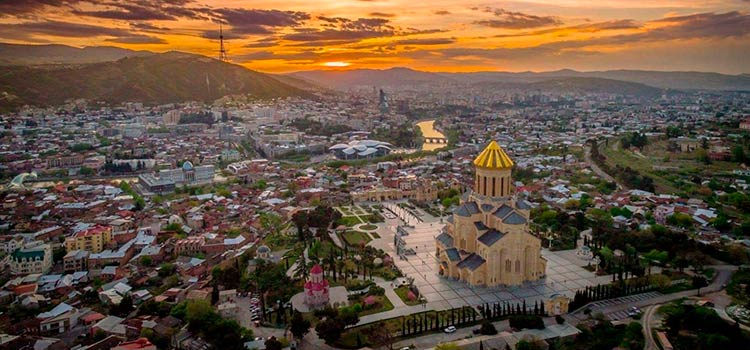 Non-residents may easily register LLC in Georgia. This country offers nice conditions for starting business. Efforts of the Georgian governments aimed at organization of a favorable investing climate could not have gone unnoticed by the global community. In 2019, The World Bank in its rating Doing Business placed this small Caucasian country on the 6 place by the level of business-making simplicity. Foreign businessmen are especially interested in opening a company in Free trade zone in Georgia. These territories apply a beneficial taxation regime for exporting entities; currency control is absent. The Georgian jurisdiction is equally interesting for IT companies that may obtain the certificate of the "virtual person", which provides significant tax benefits.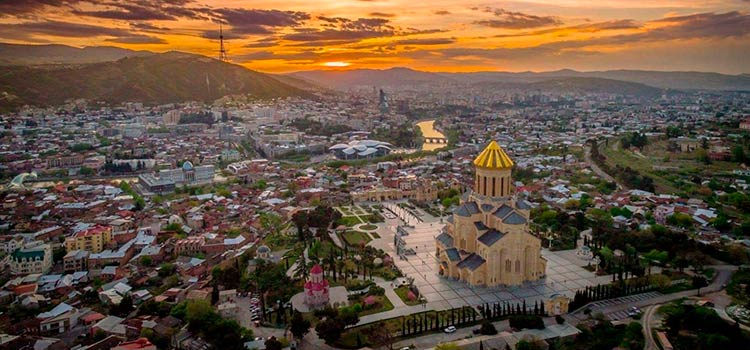 The possibility of optimizing the tax burden, together with the fact that Georgia is not among countries participating in the system of automatic exchange of financial data, provides conditions similar to a classic offshore. But, firstly, Georgia is absent in "black" or "grey" lists of international organizations, secondly, a convenient geographic location allows fast visiting of the country to solve top issues of business; thirdly, in Georgia there will be no problems with communication because many Georgians understand and speak Russian. Moreover, opening a company in Georgia will also bring benefits to Russian citizens because the country is not involved in sanctions and has a free access to markets of EU, China, and preferential terms of trade with the USA, Japan, and Canada. In other words, through Georgian companies you will be able to further conclude trade agreements with European and American companies.
Opening a Georgian company promptly and without wasting time on personal visit can be made with the help of Offshore Pro Group. Our employees are qualified enough in establishing legal entities with account of the applicable legislation and clients' requirements. Considering the global conjuncture, the possible arising problems with bank services, and also to provide safety of payments and increase the level of confidentiality, we recommend to register a company in Georgia with an open corporate account in the bank Global Bank of Commerce LTD in Antigua and Barbuda (Caribbean).Another account in a foreign jurisdiction will help better optimize cash flows, especially if a Georgian company plans to trade with American counteragents.
The price for registration of a company in Georgia with a corporate account (provided that only natural persons are among founders) – 6 950 EUR, if other companies are among founders, the price increases up to 7 950 EUR. Please keep in mind that the latter occurs quite rarely in practice.
Establishing a legal entity in Georgia: economic feasibility of actions
The government of Georgia made nearly anything possible to make the country attractive in the eyes of international investors. Today Georgia takes the leading positions in the region across several trends:
loyalty of the tax system;
simplicity of business-making;
level of corruption;
simplicity of company opening;
simplicity of execution of the ownership right.
Besides, Georgia reserves the leadership in the number of applicable agreements on free trade. Georgian manufacturers may duty-free supply their goods to: China, EU, CIS (including Ukraine), Norway, Iceland, Switzerland, Lichtenstein, Hong Kong, and Turkey. Such option is especially appealing for businessmen from neighbor countries, which had not concluded these agreements. Here they may arrange a profitable production, obtain certificates and the possibility to export their goods to markets of other countries without duties.
Free trade zones of Georgia (FTZ) – the method of tax optimization
FTZ play an important role in attraction of investors to the country. Here the tax regime for foreign and Georgian companies is the most favorable, provided that exporting activity is being carried. The profit obtained from trade deals with Georgian counteragents is taxed at standard rates.
Companies registered in FTZ are exempted from payment of corporate tax on income (15%), dividends (5%), VAT (18%), tax on property (up to 1%), as well as import payments. But this is not the only advantage of such zones. Companies registered here also may reduce costs of:
labor payment – in Georgia the average monthly income of population is up to 400 USD;
bookkeeping support – in FTZ tax on salary is paid by employees, who also independently file and submit tax declarations;
logistic and transfers – all FTZ are located bear major transport junctions, not far from sea ports, airports, international highways, and have an access to rail roads;
electricity, water supply, Internet, construction and other services – VAT is not applied within the territory of FTZ, so everything here is 18% cheaper;
organization of infrastructure – here you may obtain a "turn-key" business with minimum expenses, due to a developed infrastructure, utilities, Internet, asphalt roads and railroad ways, and customs toll booth all in one place.
Apart from the mentioned above, companies registered in Free trade zones may use warehouse premises not only in the territories of FTZ, but in other places as well.
It should still be noted that here it would be reasonable to register a company with an annual turnover at least 100 000 USD. Administrators of FTZ collect an annual fee for a license, which may be 2 000 to 10 000 USD depending of type of activity.
For companies with a lower annual profit, it will be reasonable to stay on a standard taxation regime.
Standard tax system in Georgia
By the level of loyalty of the tax system, Georgia is leading among countries of the region. Beginning from 2017, the country has been using the "Estonian model" of taxation, which provides exemption from taxes on income that a company forwards to development of its business instead of freezing. This motivated most companies not to withdraw profit in the form of dividends but to use it for purchase of main assets, raw materials, etc.
Quite good conditions are provided for small companies in Georgia (annual revenue less than 500 000 lari). Such companies only pay 1% of income. Besides, among non-residents it is popular to open a small LLC to operate in the form of café, restaurant, or small shop.
An advantage of the Georgian tax system is its automatization. Legal entities and sole proprietors may register just by creating their cabinets on the site of the tax authority. A cabinet is later used to pay taxes and other mandatory payments, as well as to track the timely submission of reports. Besides, using a cabinet VAT can be automatically reimbursed, owing to which companies do not have to wait for recovery of their funds for months. VAT is reimbursed to their accounts in 2 days.
Tax benefits for IT companies
The Georgian government actively promotes attraction of companies of IT sector. Here, they have all chances to obtain the status of the "virtual zone person" that exempts from taxes for 1 year (except the tax on dividends 5%), provided that companies sell their products overseas.
Making business in the territory of Georgia is also appealing for IT companies because of:
cheap and high-quality bank services;
banks do not impose currency limits for payments to foreign counteragents;
Georgia does not exchange financial information with other countries;
less expenses on food, clothing, entertainments even if compared to big Russian cities.
Owing to the mentioned above, many IT specialists who are not attached to a residential place move to Georgia. Besides, they totally admire the service remote opening of a personal account in Bank of Georgia.
Establishing a company in Georgia: more benefits for non-residents
Apart from the possibility of optimizing taxes, the local jurisdiction attracts businessmen with extra bonuses, which if used correctly may increase the effectiveness of global activity:
convenient geographic location – at the crossroads of trade ways between Asia and Europe. Countries of the Caspian region, as well as China and states of the Persian Gulf, use the transport system of Georgia to deliver their goods to Europe and CIS;
applicable agreements on free trade that provide a duty-free access for manufacturers to markets with more than 1 billion customers;
no limitations for non-residents who want to register a company in Georgia;
affordable bank services, e.g. the price of premium package SOLO with the possibility of free cash withdrawal at ATMs worldwide is just 200 USD per year.
For more successful activity, as well as to minimize risks related to bank services, specialists of the company company Offshore Pro Group recommend to open an account for a Georgian company remotely in the leading bank of Antigua and Barbuda, Global Bank of Commerce.
Peculiarities of services in the bank of Antigua and Barbuda
Global Bank of Commerce (GBC) is the most experienced and popular bank in the Caribbean region, which began operating as early as 1983. The bank is the member of the Caribbean Bank Association, the member of SWIFT, and maintains relations with 30 Caribbean banks and credit unions, has opened correspondent accounts in European and American banks. GBC performs an annual financial audit and audit AML/ATF.
The bank gained such popularity among customers due to:
high interest rates on deposits;
possibility of opening a corporate multi-currency account in 4 currencies: US dollar, euro, pound sterling, Canadian dollar;
stable correspondent relations with international banks;
own processing center;
developed online banking.
In GBC, Georgian companies may open the following accounts:
corporate – minimum balance 5 thousand USD, monthly payment – 10 USD;
savings – initial payment 5 thousand USD, monthly payment – 10 USD, if a balance on an account falls below 2,5 thousand USD, a customer pays penalty 25 USD;
deposit certificate – minimum price 25 thousand USD. The advantage of the service – no taxes on the accrued interest.
Also the bank allows Georgian companies use programs of credit, services of asset management and investment management, payment cards, organization and execution of deals with real estate, international and in-country payments, establishment of trusts and funds.
How to open a company in Georgia with a corporate account in the bank GBC
Offshore Pro Group offers a possibility of opening a Georgian company with a corporate account in GBC (Antigua and Barbuda) without wasting time. All you need to obtain an effective instrument for global activity is to make a few simple steps:
Contact us via e-mail: info@offshore-pro.info.
Agree with our consultant upon terms of cooperation.
Pay for our services by any convenient means (PayPal, Webmoney, transfer to account or payment card) according to an invoice – from 6 750 EUR.
Agree with our lawyer the text of the power of attorney for opening a Georgian company.
Notarize the power of attorney and together with other document send to us at the defined address.
We prepare constitutive documents and obtain your approval, after what we register a company.
Having obtained the statement on registration of a company, we prepare documents for opening a corporate account in the bank GBC (Antigua and Barbuda).
Upon completion of procedure on account opening, we send to you via global courier the full set of documents for a Georgian company and for account in GBC, together with passwords and keys for accessing it (if available).
To establish a company and later open an account, we need:
international passports of owners and directors;
bills for utility services not later than 3 months from founders and directors;
statement from a bank on available partner relations more than 1 year or two professional opinions;
constitutive documents for a Georgian company.
All copies of documents should be notarized and translated into English.
If you are interested in opening a company in Georgia or opening a corporate account in the bank of Antigua and Barbuda, or other jurisdiction, please contact us at: info@offshore-pro.info. We will do everything fast and with the utmost professionalism to save your time.
Tags:
#Companies in Georgia
#FIZ Georgia
You are welcome to review other interesting articles on Georgiawealth.info: