Georgia continues to ramp up wine export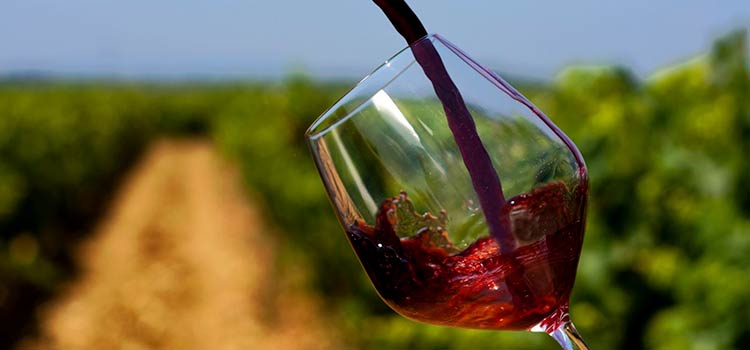 Georgia is the country that can be proudly and honestly called the homeland of wine. Here manufacturing of the heady drink was started as long as 8 000 years ago. Wine takes a special place in the Georgian culture; drawings of grapevine and wine are found on every cultural monument, while the method of wine aging in special clay jars (kvevri) is enlisted as the UNESCO heritage. Export of wine and other alcoholic drinks is considered one of the most attractive business trends for non-residents who wish to register a company in Georgia.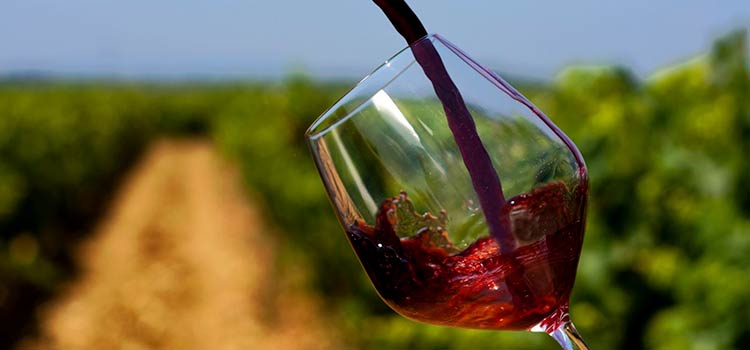 Sales of wine and other alcoholic drinks in Georgia for 9 months of 2019
More than thousand of grape varieties are grown in Georgia; approximately 500 varieties of more than 4 000 varieties cultivated worldwide are of Georgian origin. Therefore, it is clear why the Georgian wine is popular abroad and is one of the main items of export.
For 9 months of 2019, 289 Georgian companies had exported wine in 50 countries of the world. The total number of bottles sent abroad made 65,2 million, which is 10% more than for a similar period of 2018. Meanwhile, the total amount of the collected proceeds from sales made 164 millions USD, which is 16% more than for 9 months of 2018.
Leaders among countries-buyers of the Georgian wine are:
Russian Federation – 41 112 235 pcs. (+11,0%);
Ukraine – 6 766 841 pcs. (+0,3%);
China – 5 334 939 pcs. (+11%);
Poland – 2 905 372 pcs. (+18%);
Kazakhstan – 2 477 358 pcs. (-6,8%).
It should be noted that five leading countries from the beginning of the year remained the same. As earlier, most of wine is being exported in Russia, which is followed by Ukraine. A significant increase in export of wine was seen among Chinese and Polish companies. For Georgian manufacturers China is the strategic market; for 5 years already they have been participating in the biggest exhibition The 100th China Food & Drinks Fair, which is held annually in the Chinese city Chengdu. At this major event, new export agreements are being concluded with potential importers. The Georgian government actively cooperates with Chinese businessmen taking all measures to increase amounts of wine deliveries and make it more recognizable. In its turn, China is also interested in cooperation with Georgia that it views as its partner in the project for revival of the "Great Silk Way". Currently, in China 25 Houses of Georgian Wine are functioning, but in the very nearest future it is planned to increase this number up to 100. The active marketing policy of Georgian manufacturers on the Chinese market promotes growing sales of wine and makes this trend very attractive for foreign businessmen who wish to export the dizzy drink.
In Russia, the Georgian wine is very popular and is in massive demand. In 2019, Georgia took the second place in wine export leaving Italy behind. The first place in wine export to Russia belongs to Spanish manufacturers.
Moreover, Georgian manufacturers had increased export of brandy for 44%, which in natural quantity made 19,5 million bottles sent to 23 countries of the world. Sales of brandy abroad brought 42,5 million USD of profit (+54%).
Except wine and brandy, another alcoholic drink of Georgian origin, chacha, is hugely popular around the world. 473,2 thousands of bottles of chacha, which is 65% more than for a similar period of last year, were exported to 24 countries. Profit received from sales of chacha made 1,3 million USD, which is 54% better than the result of 9 months of 2018.
Learn more about benefits for non-residents when opening a personal account in TBC Bank for non-resident without visiting the bank.
Opening company in Georgia by non-residents: the essential benefits
Georgia provides superior conditions for making business by non-residents. In the recently published rating Doing business this country took the 6 place by the level of simplicity of business making. Over the past 10 years Georgian authorities took a series of complex reformations to improve the investing climate. Today, the country provides favorable conditions for making business that will be interesting for non-residents:
loyal tax system – since 2017 Georgia applies the "Estonian model" of taxation, which provides exemption from taxes on profit if the latter is forwarded to development of business;
simple registration – non-residents may easily establish a legal entity in Georgia. The entire procedure takes not more than 2 days. Generally, after having paid the advanced state fee (200 lari) you may already obtain the statement on registration of a company on the day of addressing;
no requirements to non-residents – to open a company in Georgia, non-residents do not have to meet strict criteria or fulfill definite terms. The only problems they may face are completion of documents in Georgian and verification of a legal address. Our company Offshore Pro Group will help to solve these issues, as well as will remotely open a company in Georgia without making you visit the country and losing your time;
Georgian government concluded agreements on free trade with countries of the European Union and CIS (including Ukraine), Norway, Iceland, Lichtenstein, Switzerland, China, Hong Kong, and Turkey, owing to which goods marked as "Made in Georgia" may be duty-free imported to these markets; this is more than 1 billion of potential buyers;
available cheap workforce and convenient geographic position of the country. Georgia is the transit country which traffic arteries are used to deliver goods from China and the Caspian region to Europe and back;
Georgia does not participate in the automatic exchange of information within CRS, therefore information on cash flows in the country will not be disclosed to tax departments of other countries.
If you are interested in opening a company in Georgia or want to learn more about peculiarities of business in this country, please contact us at: info@offshore-pro.info. We will get back to you as soon as possible to answer your questions and agree on further cooperation.
Tags:
#Companies in Georgia
#Investments in Georgia
You are welcome to review other interesting articles on Georgiawealth.info: