Company in Georgia with corporate account in payment system of Great Britain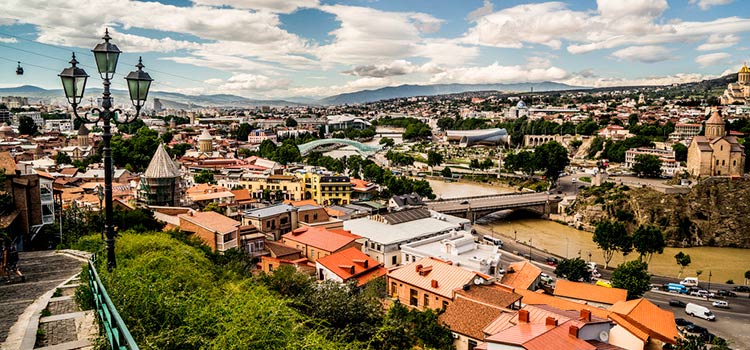 We recommend non-residents to consider an option of establishing a company in Georgia in 2019 by many reasons. The country provides favorable conditions for making business: simplicity of registration of legal entities and sole proprietors, absence of red tape, beneficial and clear terms of taxation, high quality of service, and what is most important for businessmen from CIS – Georgians easily communicate in Russian, while many of them speak English. Moreover, in Georgia investor rights are always dutifully protected. Successful reformations taken by the Georgian government were recognized by the global community. In that way, in 2018 in the rating of business-making simplicity Doing Business Georgia took the 8th place among 190 countries. Best indexes of hospitable Caucasian country were seen in such trends as: registration of entities and property, providing protection of minority investors and execution of contracts.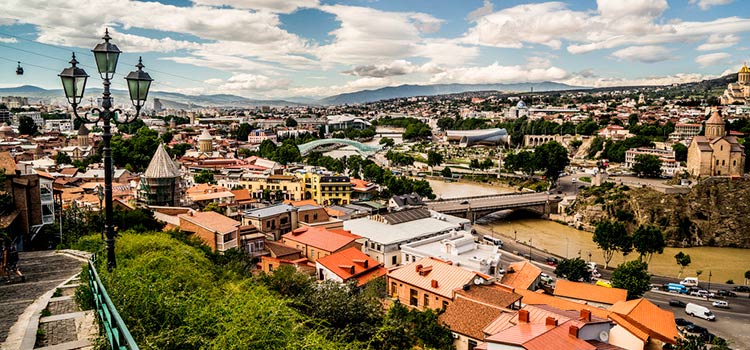 To pay attention to Georgia and to register a company here will be reasonable for companies that perform global activity in the IT sphere, deal with trading, logistics and transfers, tourist business, and manufacture goods. All these companies are interested in minimizing taxation down to zero provided that LLC is registered in the Georgian Free industrial zone, while this is not the only benefit that Georgia can offer to foreign businessmen.
Our company can help with registration of an entity in Georgia with a corporate account in the British payment system. Availability of one more account allows diversifying risks, increasing the level of business confidentiality and asset security. The price for registration of a company in Georgia with a corporate account in the British payment system starts from 6 950 EUR; if legal entities are among founders of a new entity, then the price increases up to 7 950 EUR.
Establishing a company in Georgia – new horizons for your business
In 2018, the total amount of investments in the country economy made more than 1,2 bln. USD. Most investments were forwarded to Georgia from: Azerbaijan – 240 mln. USD, Great Britain – 203,7 mln. USD, Netherlands – 167,9 mln. USD. Also, investors from the USA – 103 mln. USD, Panama – 74,7 mln. USD, Czech Republic – 65,4 mln. USD, South Korea – 63,2 mln. USD, and Russia – 60,1 mln. USD, had actively invested in the economy of the Caucasian country.
The most attractive economy sectors of Georgia from the point of investors are:
financial sector – 277,9 mln. USD;
transport and communications – 209,9 mln. USD;
energy – 157,3 mln. USD.
Vast amounts of investments were forwarded by non-residents to processing and mining industries.
Among products, leaders in export for 4 months of 2019 are:
copper ores and concentrates – 195,3 mln. USD;
light vehicles – 149,3 mln. USD;
ferrous alloys – 117,3 mln. USD.
Drugs, mineral water, wine, hazelnuts and other nuts, processed and non-processed gold are also exported in big amounts from Georgia.
Leaders in import are such sectors as:
oil products – 221,4 mln. USD;
copper ores and concentrates – 194,5 mln. USD;
light vehicles – 180,2 mln. USD.
Wheat, drug preparations, mobile phones, and electric energy are also imported in big amounts in Georgia.
Among forms of incorporation in Georgia, limited liability partnerships and sole proprietors are leading. As of 01.06.2019, there are 68 404 limited liability partnerships and 91 394 sole proprietors, while the total number of proprietors and legal entities of different types is 168 168.
Selection of the mentioned forms is easily explained – registration of LLC in Georgia is simple and does not take much time.
Establishing a company in Georgia – getting to know benefits
A favorable investment climate of Georgia is stipulated by the following factors:
simple and clear system of taxation – the country applies the "Estonian" model of the tax system. this means that if an entity reinvests the obtained profit in its development, it will be exempted from payment of the corporate tax on income;
many tax-free zones – companies registered in Free industrial zones are exempted from all taxes except tax on dividends, provided that they perform trade operations with foreign counteragents. Also, legal entities established in FIZ do not file tax reporting and may use public utilities and other services at a lower price (due to absence of VAT НДС – 18%);
Learn more about the main peculiarities and differences of Free industrial zones in Georgia.
special beneficial regime of taxation for IT companies – developers of software, computer games, mobile applications, Internet sites, web designs, and companies working in other IT spheres, having obtained a virtual certificate, are exempted from all taxes except the tax on dividends (5%). But, as in the case with companies registered in Georgian FIZ, provided that they sell products abroad;
absence of red-tape allows registering LLC in 1-2 working days and immediately registering as a taxpayer, because all procedures on opening a company are made in Houses of Justice in the regime of "open window";
the government of Georgia concluded agreements on free trade with EU countries, CIS, including Ukraine, China, Hong Kong, and Turkey. Owing to this, products of Georgian manufacturers are duty-free supplied in territories of these states. It should be noted that Georgia is leading among countries of the region by the number of such agreements. Therefore, non-residents from neighbor countries are especially interested in starting here manufacture of products with the purpose of export abroad. After obtaining the certificate "Made in Georgia" by these companies, their products will not be charged with import duties. Increasing the production efficiency even more is possible if a manufacturing company is opened in FIZ Georgia; this allows minimizing operation and tax expenses;
continuous flow of tourists that is always growing – Georgia positions itself as a tourist country, which by European standards also represents low-cost vacation. Tbilisi and resort cities Batumi, Bakuriani, and Gudauri are especially popular among tourists. The city of Batumi is even considered the Pearl of the Black Sea. Due to its developed social infrastructure, many entertaining locations, this city in 2018 году hosted 2 mln. of tourists. In 2018, the Bloomberg magazine placed Georgia on the 7th line in the rating of the hottest tourist directions of the year, and in February 2019 the British Contemporary Class Magazine included Georgia in the list of 19 best tourist directions. Presence of a growing tourist demand stipulates a growing interest of non-residents to investment of capital in real estate (apartments in new constructions, hostels, hotels) that can be profitably leased for tourists;
advantageous geographical location of the country – Georgia is at the crossroads of trade ways of Asia and Europe, the "sea gates" of countries of the Caspian Basin (Kazakhstan, Iran, Turkmenistan, Azerbaijan), and is also viewed by China as a partner in realization of the project "New Silk Way";
visa-free entry and staying in the country during 1 year for citizens of 98 countries, which simplifies the procedure of border crossing.
Learn everything about visas in Georgia in 2019.
All benefits considered, we can make a conclusion that Georgia as a country for making business will be interesting for foreign investors who perform different activities on a global level in spheres of: trade, logistics, production and export of goods.
Corporate account in payment system of Great Britain for Georgian companies
Great Britain is hugely popular among businessmen all over the world. Therefore, availability of a corporate account in a British payment system is not only reliable but also prestigious. By becoming a customer of a payment system, a Georgian company is given a full-scale financial service equipped with all necessary bank options. By using its functional, a businessman can establish an effective operation on a global level.
Reliability of the British payment system is guaranteed by FCA (Financial Services Authority of Great Britain), as well as by annual certification according to safety standards PCI DSS. Moreover, the British payment system does not use assets of customers for provision of credits and its economical activity, which also positively influences stability of its operation.
Services of the British payment system available for companies registered in Georgia
The British payment system offers its customers the following services:
multi-currency corporate account in the format IBAN;
corporate account in sterling in the format IBAN;
free NFC payment cards of international systems for employees and owners of a company;
international payments in systems SWIFT, SEPA, FPS, CHAPS without a limit;
acceptance of payments and exchange operations in more than 24 currencies;
merchant acquiring;
open API allows integrating a corporate account in business processes;
credits for business development from 5% yearly rate for 120 months;
buying of a ready or registration of a new company in the European jurisdiction;
personal manager.
Access to a private cabinet and management of a corporate account of a Georgian company is made remotely through the official site of the British payment system. Besides, the security system here is organized at the top level – to enter the private cabinet 2-factor authentication and a voice password is necessary.
Basic fees for services of the British payment system
A Georgian company, having opened a corporate multi-currency account in the British payment system, obtains services under these terms:
Service
Price, EUR
cash accrual
free
intra-system transfers
5
transfers within countries EEA in EUR:

· up to 50 000 EUR

· from 50 001 EUR

· from 300 001 EUR

45

65

100

express transfers within countries EEA (performed within 1 hour) in EUR:

· up to 50 000 EUR

· from 50 001 EUR

· from 300 001 EUR

65

85

150

transfer outside countries EEA (in EUR, RUB, USD):

· up to 50 000 EUR

· from 50 001 EUR

75

90

express transfers outside countries EEA (in EUR, RUB, USD):

· up to 50 000 EUR

· from 50 001 EUR

100

120

conversion fee
0,5%
opening of corporate account
750
prompt opening of corporate account
2 000
minimum balance on account
1 000
closing corporate account of Georgian company
130
account statement
1 to 3
It should be remembered that countries EEA include 28 countries EU and Iceland, Lichtenstein, and Norway.
Establishing a legal entity in Georgia and opening a corporate account in the British payment system
To obtain a very effective instrument for operating on a global level is very easy. Here is what you need to do:
Contact us at: info@offshore-pro.info.
Discuss the details of the upcoming deal with our employee.
Pay for our services according to the invoice.
Provide the full set of documents for preparation of constitutive documents of a Georgian company and opening of a corporate account in the British payment system.
Receive all documents for a new Georgian company.
After a customer had paid cost of services, he can save time by not appearing personally. A company can be registered in Georgian online and a corporate account can be opened remotely.
List of documents for registration of a company in Georgia in 2019
Opening a company in Georgia is possible after provision of these documents, depending on the type of founders:
from natural persons – international passport;
from legal entities – articles of association, protocol of shareholder meeting, decree on assignment of director, passports of all founders, extract from register of legal entities.
Based on obtained documents, our employees will prepare constitutive documents of a Georgian company, and upon customer's approval will register a legal entity. The next stage is opening a corporate account in the British payment system.
The abovementioned procedure takes 4 to 12 working days, after what we provide customers a set of documents for a Georgian company and access keys for a private cabinet in the payment system.
If you wish to open a company in Georgia with a corporate account in a reliable payment system that is under jurisdiction of Great Britain, please contact us at: info@offshore-pro.info.
Tags:
#Companies in Georgia
You are welcome to review other interesting articles on Georgiawealth.info: