Visa in Georgia in 2019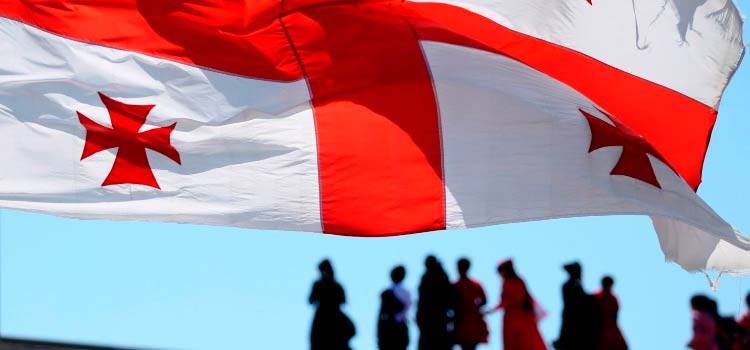 If a Georgian visa is required? Many people are worry about it, because Georgia is highly popular among travelers, especially from neighbor countries. As so, from January till May 2019 approximately 3 million travelers had visited Georgia, including 539,4 thousands from Russia, 497,9 thousands from Azerbaijan, 425,4 thousands from Armenia, 367,8 thousands from Turkey and 62,5 thousands from Ukraine. Nearly half of them came here with a tourist purpose, other foreigners came to Georgia with business issues, to meet relatives, to get education, do shopping, for treatment/self-care, or other purposes.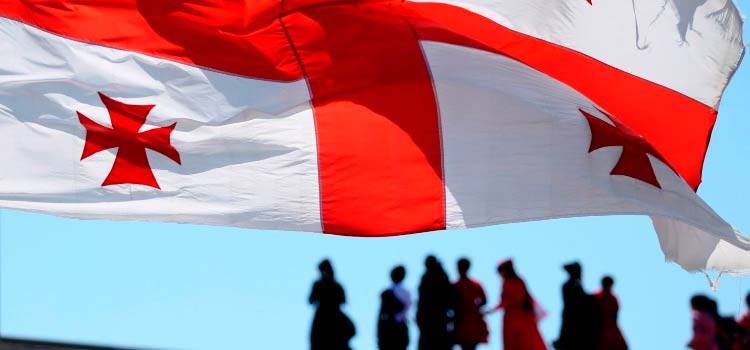 Traveler statistics in Georgia for 1 quarter of 2019
The tourist flow in Georgia has been steadily increasing for several years already. According to the data of the Sax Stat, the age of most foreigners who visit the country is within the range of 31 – 50 years. Travelers admire most the authentic Georgian cuisine and famous wine. Particularly food and drinks are what foreigners waste 232,9 lari on average. The second place belongs to accommodation expenses – 228,9 lari. Below in the rating of expenses are:
entertainment – 165,2 lari;
shopping – 117,3 lari;
items of long-term use – 66,9 lari;
transport expenses – 64,5 lari;
other – 13,2 lari.
For 5 months of 2019, Georgia had gained from international travelers 1,1 bullion. USD, which is 101 million USD more than in a similar period of the last year. Just in May foreign travelers wasted in the country 281 million USD, which is 35 million USD more than in May 2018.
Major part of travelers visit Georgia on automobile transport – 1,8 million persons, then the rating is followed by air transport – 682 thousands visitors; the railroad was preferred by 19,4 thousands traveler. The demand for sea transport has also increased – 14,4 thousands visitors (+18,3%). Trains are used for visiting Georgia more often by residents of Armenia and Azerbaijan. The main "gates" of the country is the Tbilisi International airport. For 5 months of 2019, 560 864 travelers had arrived to Georgia through the capital airport. The second place by number of visits belongs to the checkpoint "Krasny Most" located on the border with Azerbaijan (418 788 visits), the third to the Turkish-Georgian checkpoint "Sarpi" — 402 061 visits.
Varieties of Georgian visas
Depending on purposes of visiting the hospitable Caucasian country, foreigners when entering the territory of the state should obtain the visa of the corresponding category. Subject to the Article 7 of the Law of Georgia "On legal position of foreigners and persons without citizenship", such varieties of visas exist:
diplomatic – category А;
special – category В;
standard – category С;
immigration – category D;
transit – category E (issued for entering the third country, is valid for 10 days).
Also, visas are divided by terms:
short-term visa – allows single or multiple entry to a country. Its validity period corresponds to the period stated by a non-resident in visa application, but not longer than 30 calendar days. The maximum period of validity of a short-term multiple visa – 5 years; meanwhile, a non-resident cannot stay in the territory of Georgia for more than 3 months (90 calendar days) within any 180-day period. A short-term multiple visa can be issued for non-residents who had visited Georgia at least once during the last year;
long-term visa – issued for multiple entry in the territory of the state.
Learn about type of resident permits in Georgia and how to obtain resident permit in Georgia.
In turn, diplomatic visas depending on category of non-residents divide into:
А1 – higher representatives of the foreign state and their accompanies, who arrived in the country within a state, work, official, friendly or unofficial visit;
А2 – employees of diplomatic and similar institutions having Georgian accreditation, employees of consulates or representatives of international organizations and their family members;
А3 – diplomatic couriers or persons who entered the country with a special diplomatic visit;
А4 – honorary consuls and their family members;
А5 – persons with diplomatic passports who stay in Georgia with a work visit or other purposes.
Also, there are different categories of visa В:
В1 – members of delegations of foreign states who came to Georgia with work visit, and their accompanies and family members;
В2 – technical and administrative personnel that provides services to diplomatic representatives, employees of consulate and their family members, employees of international and humanitarian organizations and their family members;
В3 – servicemen of peace-keeping forces and other military forces, as well as their family members;
В4 – persons staying in the territory of Georgia with different missions and acting in the interests of Georgia.
Different categories for visa C:
С1 – issued for persons who came to Georgia with tourist purposes;
С2 – issued for persons who came to Georgia to visit relatives and friends;
С3 – issued for journalists, crew of marine ships staying in ports of Georgia and persons who came to Georgia for business seminars, conferences or other events;
С4 – provided for persons who need humanitarian help; perform charity activity; for persons under danger. Also this category of visas is provided for persons under patronage of Georgian citizens or those who enter the country for treatment or visiting cemeteries or holy places.
Different categories for visas D:
D1 – employment visa issued for citizens of other countries who came to Georgia for labor activity;
D2 – issued for persons who enter the country with a scientific, sport or educational mission, as well as for people of free professions (journalists, volunteers, freelancers);
D3 – issued for persons who enter Georgia for education within the scope of international programs;
D4 – issued for persons who enter the country for family reunion;
D5 – this visa is issued for persons who own a real estate in Georgia with a value more than 100 000 USD.
To better understand the conditions for making business, it is recommended to obtain information on the main differences of Free industrial zones of Georgia.
List of countries that established a visa-free regime with Georgia
When planning a trip to Georgia, non-residents should first think of a Georgian visa. Depending on type of provision, it can be of two varieties: imprinted by an official of a migration service directly in an international passport or issued in electronic form.
It should be remembered that quite a few non-residents do not need a Georgian visa. The local migration policy is very liberal. The fact is that citizens of 98 world countries can visit, live, work and study in Georgia without a visa or a resident permit. You can check out if you need a visa to enter Georgia on the site https://geoconsul.gov.ge, where in online regime you need to complete a little questionnaire, after that the answer on visa necessity will appear on the screen.
List of countries which residents may enter and live in the territory of Georgia for 1 year without visa issuance:
| | |
| --- | --- |
| Asia | Bahrain, Brunei, Iran (45 days), Israel, Japan, Jordan, Kazakhstan, Kuwait, Kyrgyzstan, Lebanon, Malaysia, Oman, Qatar, Saudi Arabia, Singapore, South Korea, Tajikistan, Thailand, Turkey, Turkmenistan, UAE, Uzbekistan |
| Africa | Botswana, Mauritius, Seychelles, South Africa |
| Europe | EU countries, Albania, Andorra, Armenia, Azerbaijan, Belarus, Bosnia and Herzegovina, Vatican, Iceland, Lichtenstein, Moldova, Monaco, Montenegro, Norway, Russia, San-Marino, Serbia, Switzerland, Ukraine |
| North America | Canada, USA |
| South and Latin America | Argentina, Belize, Brasilia, Chile (90/180 days), Columbia, Costa Rica, Ecuador, Salvador, Honduras, Mexico, Panama, Uruguay (90 days) |
| Caribbean countries | Antigua and Barbuda, Bahamas, Barbados, Dominican, Saint Vincent and Grenadines |
| Australia and Oceania | Australia and New Zealand |
A visa is neither required for non-residents who have a permanent or temporary resident permit, or a refugee status.
Apart from the mentioned above countries, Georgia established a special regime for citizens of 50 more states. They may enter and stay in the territory of Georgia not more than 30 (mainly countries of Africa) or 90 (most countries of South America and island states of the Pacific Ocean) days within any 180-day period.
Procedure for obtaining the Georgian visa
Non-residents who live in countries, with which Georgia did not conclude an agreement on visa-free regime, should have a visa to enter the country. A visa can be executed by two means:
through system of electronic applications;
through portal of electronic visas (E-VISA).
The system of electronic applications allows executing a visa of any category. Using this system, non-residents can book certain time for filing an application in a certain consulate office. All documents for a Georgian visa are submitted in printed form directly to an official of a consulate or embassy.
E-VISA Portal – the easiest and most available variant for obtaining a short-tem visa of category С. To obtain an entrance permit, a non-resident does not need to go anywhere; he may file an application for an electronic visa while abroad. A non-resident should state in an application his e-mail, where a request on verification of registration and invoice with a state fee will be sent. An applicant should verify his e-mail in 1 hour, and should pay a state fee in 5 hours after verification of e-mail.
How long it takes to obtain a Georgian visa
Based on documents obtained from a non-resident, a special body takes decision on issuance or waive of a visa. A non-resident obtains a permission for entering Georgia depending on type of a visa, after:
short-term visa — 10 calendar days;
electronic short-term visa – 5 working days;
long-term visa – 30 calendar days;
immigration visa D5 — 10 calendar days.
Being refused in issuance of a visa, a non-resident may within 10 working days from the date of decision to appeal a case. All documents for an appeal and attached documents should be translated into Georgian and endorsed with an apostille.
The price of the Georgian visa is 20$, when documents are submitted via the electronic portal, extra 2% fee is imposed for using the service.
Non-residents should pay attention to the term of visa validity, if it needs prolongation, then 7 working days prior to expiration they should address the consulate. For expiry of a visa, a non-resident pays a penalty: for expiry less than 3 months – 180 lari, more than 3 months – 360 lari.
If you are interested in obtaining Georgian resident permit, registering a company or opening an account in a Georgian bank, or wish to invest money in local economy, or purchase real estate, please contact us at: info@offshore-pro.info. We will answer any questions you may have about making business, living and spending vacation in Georgia.
Tags:
#Resident permit in Georgia
You are welcome to review other interesting articles on Georgiawealth.info: