Real estate in Georgia with the right to a residence permit: comfortable apartments in Tbilisi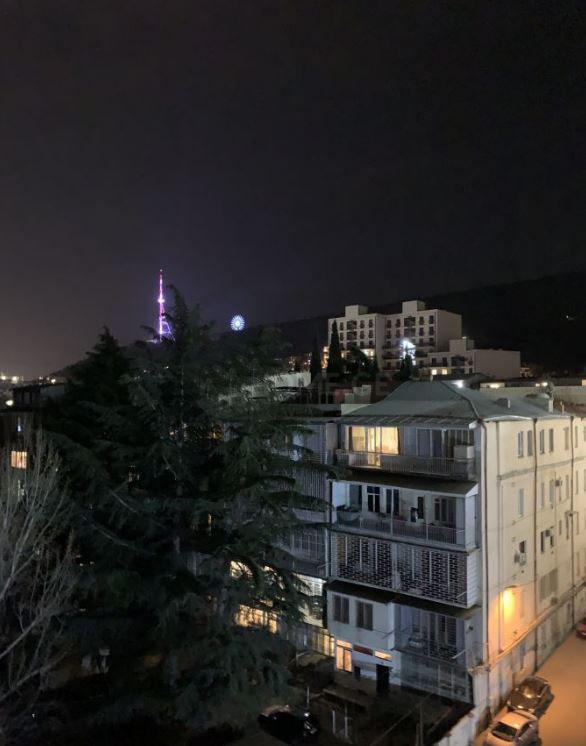 Real estate in Georgia attracts investors due to the perfect combination of price and quality. More specifically, the purchase of residential real estate in new buildings in Tbilisi is of high interest among buyers. The capital of Georgia is the most visited city in the country and rental housing is in demand here all year round and consequently, real estate investments pay off faster. These comfortable apartments on Chavchavadze Avenue, which we present to your attention, in addition to high income potential, also enable the buyer to apply for a residence permit in Georgia, which facilitates the border-crossing and grants equal rights with the Georgians.
Attention!!! If you plan to purchase real estate in Georgia, or register a company in Georgia with the choice of an optimal tax regime, please contact us by e – mail at [email protected] or via the online chat and we will respond to you promptly.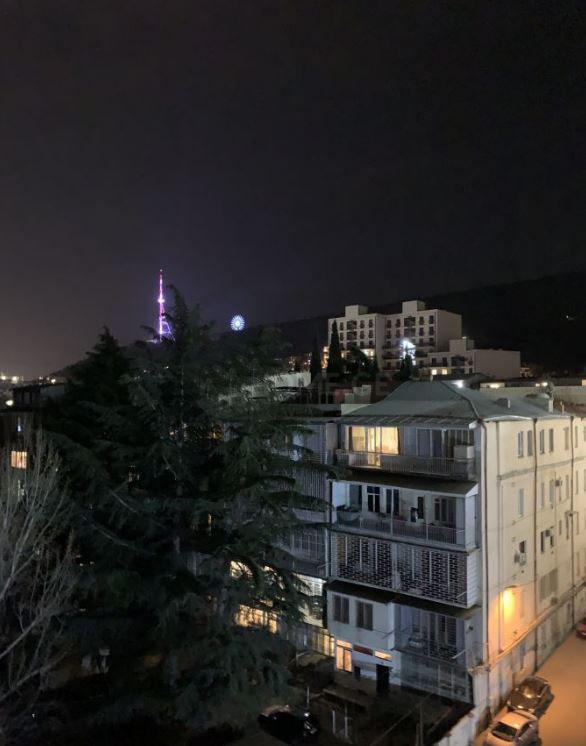 Profitable residential real estate in Georgia: apartments on Chavchavadze Avenue
Real estate in Georgia is of interest not only among Georgians, it is actively bought by citizens of Russia, Ukraine, Turkey, Iran. The reasons for the purchase are different, though:
for own living – in Tbilisi, the cost of living is much lower than in European cities, CIS countries, and the Ukraine.
for renting – the profitability of real estate in Georgia, especially in the capital and resort towns (Batumi, Bakuriani, Gudauri) exceeds 10% per annum;
for temporary residence – students purchase housing for the duration of their studies, freelancers – who choose Georgia as a location for entertainment and work.
Apartments on Chavchavadze Avenue in Tbilisi are suitable for absolutely all of the above categories of buyers. And also her purchase gives the right to apply for a residence permit of Georgia.
Apartments on Chavchavadze Avenue: location
Chavchavadze Avenue is one of the most prestigious streets of Tbilisi, which is probably second only to Rustaveli Avenue (city center). It is located in the Vake district – the most expensive and elite district of the capital of Georgia, where famous people of the country and businessmen live.
The location of the building is unique also because it is located in a quiet area, with many trees and parks and at the same time, in very close proximity to the city center – 3 km.
Around the new building you will find: Mziuri café, a school, a gym, Georgian University named after David Agmashenebeli, jewelry store and all just within a few meters from the building. Located a bit further to the west, you will find a hospital, state school No. 165 (400 m), the new building Archie Tower (450 m), Vake Park (1 km), in the south – the American Medical Center (550 m), the Swiss Embassy (850 m) in the east – Goodwill hypermarket (400 m), Ilyinsky University building (500 m), KFC fast food , in the north – school number 195 (1.2 km), Tbilisi Zoo (1.5 km).
Distance to sightseeing and infrastructural objects of Tbilisi:
Tbilisi Old Town or Dzveli – 3.6 km;
Tbilisi funicular – 3.5 km, on it you can climb Mount Mtatsminda, which offers the best view of Tbilisi;
central railway station – 4.0 km;
Narikala Fortress – 5.3 km;
Sulfur baths of Abanotubani – 6.5 km, around which the city was established many centuries ago;
Shota Rustaveli Airport in Tbilisi – 21.5 km.
Overall, it should be noted that the apartments are located in an area with a very good social infrastructure and a large number of educational institutions. And in front of the house there is a public transport stop, and the nearest metro station Rustaveli is 2.2 km away.
Apartments on Tbilisi Chavchavadze Avenue: features and photos
The apartment is located on a convenient 5th floor of a new 10-story building. Its total area is 93 sq.m. and it consists of 2 bedrooms, a bathroom, a spacious kitchen combined with a living room and a very long corridor.
You will see first-class repair in all rooms, the kitchen area is separated from the living room by a partition with a flat-screen TV. The apartment is fully equipped with furniture (tables, chairs, kitchen furniture, a large sofa, double and single beds), textiles (curtains, bed), plumbing and household appliances. All utilities and communications are available – water, electricity, gas, heating. And the apartment is decorated with vast variety of large paintings, which adds to its coziness and comfort.
These apartments are ideal for a company of 5-6 people. They are spacious, with a kitchen and all the necessary furniture to accommodate the said number of people.
Profitability of apartments on Chavchavadze Avenue in Tbilisi
Not only these apartments can become your place of residence in Georgia, but also an asset which will make you money. The cost of renting such real estate (2 bedrooms, area 90 sq.m., right near the center of Tbilisi, with repair) on the Booking portal. com is quoted at 100 USD per day. For a year, apartments can generate income within 30 000 USD. If you subtract the cost of maintenance – approximately 1,500 USD and a tax of 5% (1,500 USD), then the net profit for the year can be as much as 27,000 USD .
This is a pretty good profit, considering that the cost of real estate is about 140,000 USD. That is, the return on investment is 19% per annum, and payback period is 6-7 years.
The benefits of buying an apartment on Chavchavadze Avenue in Tbilisi
Real estate in Georgia, and especially in Tbilisi, is very popular due to the high demand for rental housing in the capital, which is formed not only by foreigners, but also by Georgians.
Here are some of the numerous advantages of buying an apartment on Chavchavadze Avenue in Tbilisi:
location – not far from the city center, in the area Vake, with a very well-developed social and transport infrastructure;
first-class full interior finishing;
high profitability – from 19% per annum in dollars and fast investment turnaround of 6-7 years;
right to short-term residence permit of Georgia.
The cost of apartments on Tbilisi Chavchavadze Ave. is 447 000 GEL

If you are interested in investing in foreign real estate, applying for a residence permit, registering a business, write to us at [email protected] and will get back to you as soon as possible.
Tags:
#Buy an apartment in Tbilisi
#Real estate in Georgia
#Resident permit in Georgia
You are welcome to review other interesting articles on Georgiawealth.info: