Affordable residential property in Georgia: 1-bedroom apartment in the most prestigious district of Tbilisi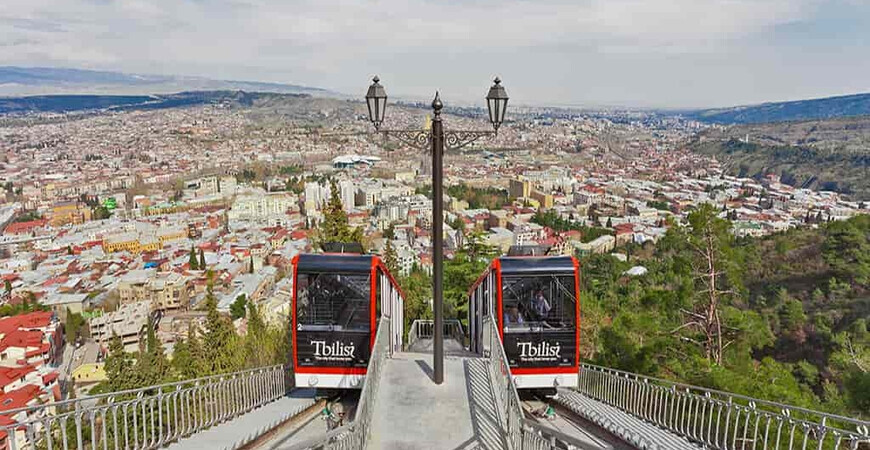 When you are purchasing a real estate in Georgia, you do not necessarily have to rent it out. It is also ideal for your own temporary or long-term residence. Indeed, many foreigners prefer living in Georgia for the simple reason that prices here are lower than in their homeland. But at the same time, the quality of food, clothes are quite high. For example, according to the latest Numbeo ranking, Tbilisi is nearly closing the list, yielding not only to the capitals of other countries, but also to the regional centers of Russia or Ukraine.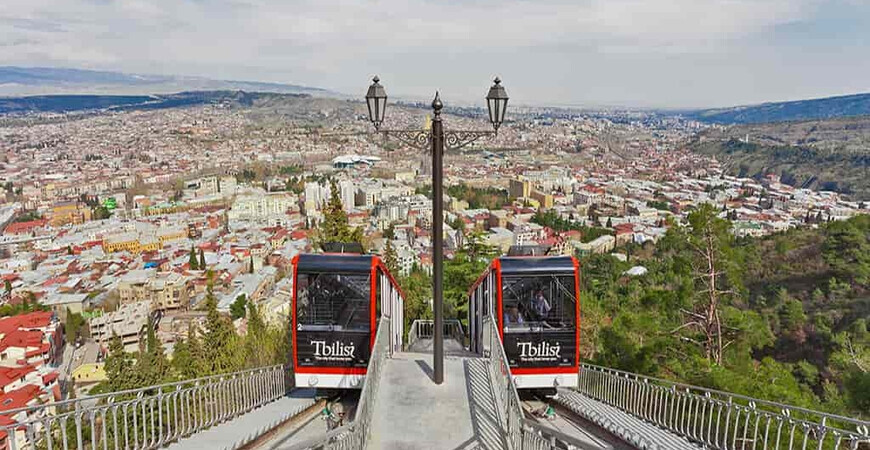 The apartment in Tbilisi, which we are going to present to your attention now, is located in a very prestigious area of ​​ Georgia's capital, and can be suitable for both your own living and renting out.
Attention!!! For questions regarding the purchase of real estate in Georgia, including remote transactions, contact us by e – mail at info@offshore-pro.info or via online chat and we will get back to you promptly.
Overview of 1-room apartment in Tbilisi
Affordable real estate in Georgia is attractive not only for renting and generating income, it can also serve as a place for the owner's temporary residence. It is no secret that the standard of living, for example, in Tbilisi, is much lower than in cities abroad, including in the major cities of Russia or Ukraine. Therefore, foreigners often move to live in Georgia, and they generally prefer to rent their housing. This is often the case with freelancers or people with the ability to earn income remotely. After all, if their income does not depend on location, then the level of expenses can be significantly reduced by changing the country of residence.
Buying an apartment in Tbilisi can be both an investment in a highly profitable asset, and availability of residential real estate for your personal residence.
If you are interested in purchasing apartments in Georgia in Batumi, we offer you a 1-bedroom apartment in an elite complex in the center of Batumi
Location of the apartment in Tbilisi
The apartment for sale is located in the most prestigious district of Tbilisi – Vake. All Georgian elite, famous businessmen and politicians live here.
The apartment on the Nino Zhvania street is located the southern part of Vake , not far from Mtatsminda Park. The area is remarkable in that it is 2.5 km away from the center of Tbilisi, yet at the same time it is very quiet and calm, with much greenery and fresh air.
There are several guesthouses in the neighborhood of the building where the apartment is located , in the north – the embassy of Kazakhstan (230 m ), in the west – Vake park (260 m), in the south – Mtatsminda park (290 m), in the east – McDonalds and then the center of Tbilisi (2 km). There are no shops, cafes or restaurants in the immediate vicinity of the building. This is due to the proximity to the city center, where you can find any entertainment or shopping venue to your own taste.
There is a public transport stop not far from the house, but the distance to the nearest metro station Rustaveli is 2.1 km, from the building to the international airport – 21 km, and to the central railway station – 4.2 km.
Here are some of the remarkable places and sightseeing spots in Tbilisi relative to the building by distance:
Turtle Lake – 2.1 km, it is located in a park in Mtatsminda , there is also a Tbilisi TV tower and an amusement park;
Tbilisi Zoo – 2.6 km;
Old Town – 2.9 km;
Tbilisi funicular – 3 km;
Rike Park – 4.3 km;
Narikala Fortress – 4.6 km;
Sulfur baths of Abanotubani – 4.7 km.
In general, it should be noted that the area where the apartment for sale is located, is very quiet and harmonious with nature, with practically no social infrastructure, which are all closer to the city center.
According to the Booking.com portal the location of the house is rated 8.5 (excellent).
Description and photo of one-bedroom apartment in Tbilisi
The apartment that we offer for purchase is located on the 4th floor of a new, 6-storey house. Its area is 45 sq.m. and it consists of 1 bedroom, a kitchen adjacent to a living room, a bathroom and a small balcony (2 sq.m.). The apartment is offered with turnkey repair – the walls are plastered and painted, in the bathroom walls are covered with ceramic tiles, the floor is laid in laminate in all rooms, and in with tiles in the bathroom. Furniture is minimalistic: there is only kitchen furniture, a sofa, two chairs and a wooden shelf which can be used as a table. The bathroom is fully equipped with all necessary plumbing, in the kitchen there is no mixer. As for household appliances, the apartment has a refrigerator and a gas stove.
The apartment needs to be equipped with both furniture and household appliances. However, repairs have already been made here and partly supplied with furniture and appliances, as well as all communications.
In general, the area of the apartment is ideal for 1-2 people, both for a long and temporary stay.
The income-generating potential of the apartment on the. N. Zhvania street
After purchasing the necessary furniture and household appliances, e.g. a double bed, flat-screen TV, air conditioning, washing machine, the apartment can be rented out. Rental of similar real estate in Georgia in Tbilisi in the area at the end of April 2020 according to Booking.com portal, costs 30 USD per day.
In about a year, the apartment will be able to generate income at the level of – 9,000 – 10,000 USD. If you take away the costs of its maintenance – about 600 USD per year and taxes – 500 USD (5%), the net profit that its owner can claim, will amount to around 7 900 – 8 900 USD. And this is much higher than interest on deposits in foreign currency in Russian, Ukrainian or European banks. Moreover, given the plans to introduce negative rates, storing money in the said financial institutions will become completely non-profitable, therefore it is time to think and decide on new ways of investing money that can generate maximum profit.
The benefits of buying property in Georgia
Buying real estate in Georgia is attractive investment option for foreigners, particularly for the following reasons.
simplicity and speed of procedures- one day is enough to complete the deal, with only a foreign passport available with the buyer;
options offered to purchase real estate remotely;
the cost of living in Tbilisi and other cities is lower than in European cities and CIS countries;
rental housing can bring a stable high profit, far exceeding the income from placing money on deposits with banks.
Buying real estate in Georgia is recommended to freelancers and people who are able to generate income regardless of their physical location. Relocation to Georgia, will allow them to significantly reduce the cost of food, clothing, entertainment, while maintaining the same level of income.
If you are interested in buying property in Georgia for personal residence or for renting, contact us as soon as possible at info@offshore-pro.info and will reply to you promptly.
Tags:
#Buy an apartment in Tbilisi
#Real estate in Georgia
#Real estate Tbilisi
You are welcome to review other interesting articles on Georgiawealth.info: