Affordable real estate in Georgia with high profitability – an apartment in Tbilisi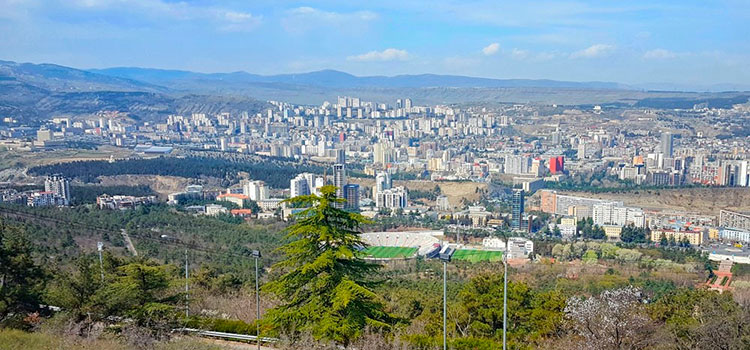 We offer for your consideration the option of acquiring a comfortable and spacious apartment on A. Politkovskaya st. in Tbilisi. This apartment can become your own place of residence in the capital of Georgia, as well as a highly liquid asset that fully pays off the costs of its services and brings a stable profit to its owner. Depending on the season, its rental income can start from 40 USD per day, owing to the combination of affordable cost, quality and profitability, which is why real estate in Georgia is increasingly attractive for investors.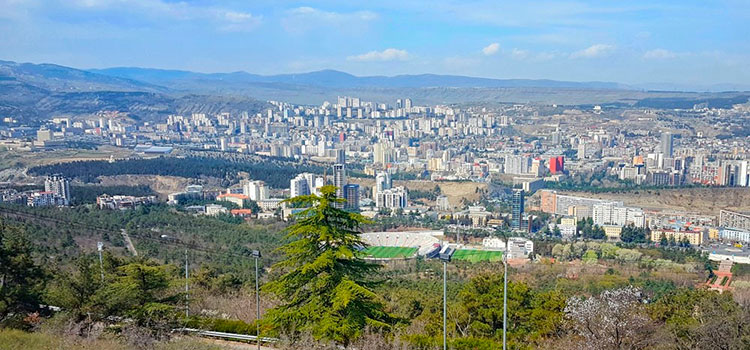 Attention!!! If you are interested in buying a highly profitable real estate and need to find a suitable property in Georgia in short time, you should contact us straightaway by e – mail: info@offshore-pro.info or our online chat. We will promptly provide you with the necessary information.
Profitable real estate in Georgia: review of the apartment on A. Politkovskaya street in Tbilisi
The potential of real estate is determined by the profit that it can bring and the short payback period. It is the combination of these factors, in particular, that increase the interest among foreign investors looking to buy real estate in Georgia. In 2019, 128,203 objects were sold in the country, which is almost 5% higher than in 2018.
It should be noted that one of the factors affecting the demand for Georgian real estate is the ability to obtain a short-term residence permit in Georgia.
Real estate in Georgia: location of the apartment in Tbilisi
The apartment presented to your attention located on Anna Politkovskaya Street, which is on the western part of the Saburtalo district This is a relatively new district, which has recently been intensively built up.
Near the house, within walking distance you will find an electronics store, a TBC bank branch, a grocery store, a Nikora supermarket, Rustavi television company, a hospital, and the Sukhumi Institute of Physics and Technology. There are several cafes and restaurants nearby, but they are more highly concentrated closer to the center of Tbilisi.
Near the house there is a public transport stop and the metro station "State University" is only 1,2 km away. The distance to the center of Tbilisi is 9.3 km, to the central railway station – 9.1 km, to the international airport – 26.2 km.
The main attractions of the capital of Georgia are:
Amusement park and Mtatsminda, the highest mountain peak in Tbilisi – 10 km.
The Tbilisi old town – 10.1 km;
Rike Park and Peace Bridge – 10.8 km;
Narikala Fortress – 11.2 km;
Sulfur baths of Abanotubani – 11.1 km;
Holy Trinity Cathedral – 11.3 km.
The apartment is located relatively far from the city center and all attractions, in a quiet, calm, environmentally friendly area of ​​Tbilisi. However, it is not far from the important transport highway of the city – Vazha-Pshavela Avenue (1.2 km).
Real estate in Georgia: parameters and photos of the apartment in Tbilisi
The apartment for sale is located on the 4th floor of a 9-storey building. Its area is 89 sq.m., which includes two bedrooms, a kitchen with a living room, a bathroom and a balcony (4 sq.m.). The apartment is fully equipped with furniture (2 single beds and 1 double bed, kitchen furniture, table, chairs, sofa, armchairs, etc. ), household appliances (flat TV, refrigerator, washing machine, kitchen appliances), textiles, all lighting and communications (electricity, water, gas, heating) are available too. High-quality repairs have been made in all rooms: the floor in the kitchen and bathroom is covered with ceramic tiles, in other rooms there is laminated floor, throughout the apartment the decoration of suspended ceilings with spotlights makes it comfortable and ready to move in immediately. In other words, the apartment is fully ready for personal residence or rental and can comfortably accommodate 4-6 people.
Potential rate of return of apartment in Tbilisi
This apartment, which is offered for sale on Politkovskaya street, can generate income of approximately 40 USD per day, depending on the season. The calculation is based on the costs to rent similar apartments (location, repair, area) on the Booking.com portal. However, it should be noted that the demand for housing in the capital of Georgia is stable year-round. Tbilisi is the only city in the country that boasts such a constant demand for rental services and a quick payback on investment in residential real estate.
Roughly this apartment can bring a net profit in the range of about 10,000 USD for a year, after the maintenance costs. The estimated cost of maintenance in this apartment is 1,200 USD annually, and about 580 USD – i.e. 5% tax on the rental of real estate in Georgia.
Such a profit corresponds to a yield of 11.5% per annum in US dollars. For comparison, banks in the world do not offer more than 1-2% per annum on deposits in US dollars.
The advantages of buying an apartment in Tbilisi
This apartment should be bought for the following reasons:
high profitability – from 11.5% per annum in US dollars;
location – comfortable location in a quiet comfortable area of ​​the capital of Georgia;
repaired and refurbished – turnkey condition with all the necessary furniture and appliances;
return on investment – 7-9 years.
If you are interested in buying property in Georgia, in Tbilisi, in Batumi or in Gudauri, please contact us by e-mail: info@offshore-pro.info and we will identify a first-class investment option for your needs.
Tags:
#Buy an apartment in Tbilisi
#Real estate in Georgia
#Real estate Tbilisi
You are welcome to review other interesting articles on Georgiawealth.info: