Registration of a company in the FIZ of Georgia: update for the year 2020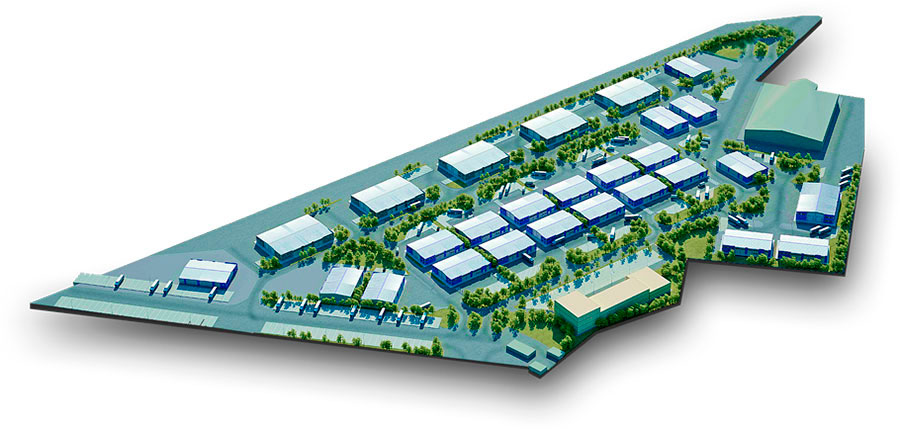 Stringent tax and fiscal regimes especially aggravated by the pandemic, cause extra stress on businesses and urge them to look for new, fiscally more loyal jurisdictions. They specifically value higher levels of confidentiality of financial information coupled free access to international markets, which would enable savings and increase the profitability of the business. If you are looking for something similar, then the registration of a company in the FIZ of Georgia is what you need. FIZ is an abbreviation for Free Industrial Zones, which designates special zones where preferential tax regimes apply for businesses, and there are also much more advantages.
Snapshot of Georgia
Georgia is a small country "fortunate enough" to be situated at the crossroads of trade routes between Asia and Europe. With access to the Black Sea, its transport infrastructure is in great demand among companies in Central Asia, the Caucasus region, the countries of the Persian Gulf and China; furthermore, the latter considers Georgia a strategic partner of the Great Silk Road project. In addition, Georgian seaports are the main ones for the supply of goods from the United States to the countries of the Caucasus and Central Asia.
To develop their trading potential and attract investors, the Georgian authorities are actively performing legislation reforms to create excellent conditions for doing business. And they succeed, as Georgia is already in 7th position in the Doing Business 2020 ranking among 198 countries. It is not only very simple to establish a company and do business here, but many investors are interested in registering in the FIZ of Georgia. The latter offers many benefits for businessmen doing business on an international scale. For example, the largest manufacturer of solar panels in Europe, a French company for the production of boilers, factories for the production of auto components, all operate from the FIZ of Georgia .
Comparison of the Free Industrial Zones of Georgia will help you make the best choice which suits your business needs.
Company registration in the FIZ of Georgia: a brief introduction
Since 2008, 5 Free Zones have been established in Georgia – all tax-free: Poti, Kutaisi, Kutaisi- Hualing, Tbilisi and Kulevi. All except the last one are functioning today. Each of the above sites has a number of advantages and disadvantages depending on their location, level of infrastructure development, cost of services, but there are a number of advantages common to all FIZs. Let's take a closer look at them.
Preferential taxation
Registration of a company in the FIZ of Georgia is beneficial due to the ability to reduce the tax burden to nearly zero. The companies established in Free zones, are exempt from:
corporate income tax
VAT
property tax
tax on dividends
Furthermore, they also do not pay import and export duties if the products come to / from other countries.
Attention!!! The tax exemption applies only to export earnings; trade between Georgian companies and FIZ companies is taxed.
Availability of "turnkey" infrastructure
The administrators in the Free Zones have already created all the favourable conditions for new companies doing business here. All communications, security and video surveillance are set up, customs points are established and work around the clock, and office premises, warehouses, premises for production, access roads, parking lots, etc. are built. That is, the manufacturing company will not have to waste time for deployment of production processes. On the other hand, if there are no premises in the area suitable for the business, then businesses are free to build their own facilities or premises. This is another reason why the registration of a company in the FIZ of Georgia is beneficial. Everything is made available for fast turnaround of production and making profit without losing time.
Attention!!! Companies registered in the FIZ of Georgia have the right to use warehouses outside the free zones. This will certainly increase the operational opportunities for the business and reduce transportation costs.
Fast turnaround of incorporation
Registration of a company in the FIZ of Georgia will not take long – maximum – 2-3 days. Also, there will be no difficulties with collecting documents. For several years in a row Georgia has been ranked 2nd in the world in the ease of registering a business (Doing Business).
The only thing to pay attention to is that all documents are filled out in the Georgian language, and it is not so easy to learn it quickly. Therefore, the help of external specialists may be useful, especially professionals who are also very well versed in local legislation and mentality.
Low cost of services
On the territory of FIZ, transactions between companies are carried out without VAT, resulting in lower cost of all goods and services. This is a significant aspect for companies engaged energy-intensive production. In Georgia, the cost of electricity is practically the lowest in Europe, but here it is even cheaper by 18%. The latter is the main reason why Free zones are "so loved" by miners of cryptocurrency.
Due to the opportunity to save on electricity, other utilities and non- utility services, registration of a company in the FIZ of Georgia is very beneficial for manufacturers.
Simplified administration
Until recently (autumn 2019), companies registered in the FIZ of Georgia did not have to file financial statements at all. However, after new clarifications of the fiscal service, they already have to make and submit declarations (even if nil).
But it should be taken into account that, as before, the employees of the companies are responsible for reporting their income as wages, and pay their own taxes on income, so this responsibility lies with them rather than with the employer. As a result, the registration of a company in the FIZ of Georgia allows you to save on accounting support for your business.
Low cost of banking services
Georgian banks provide the most affordable services. They have the lowest cost for settlement and cash services, for international transfers and other operations. But at the same time they have a wide network of banks worldwide, actively work with all major currencies, do not restrict currency transactions and do not set additional requirements for their customers. So, the registration of a company in the FIZ of Georgia allows you to save money on banking services and get access to fast currency transactions.
Confidentiality
Today, confidentiality is a very important factor influencing the choice of jurisdiction for doing business and increasing wealth. And Georgia today is ready to provide the maximum level of business protection.
So, what is the advantage of registering in the FIZ of Georgia in terms of information protection? Firstly, Georgian banks observe confidentiality very thoroughly; they do not appear in news reports related to the disclosure of client data. Secondly, Georgia is not yet a member of the Common Reporting Standard (CRS) – a system for automatic exchange of financial data (it plans to join only in 2023). And thirdly, the country does not have a separate public register of beneficiaries.
Free payment of dividends
Registration of a company in the FIZ of Georgia allows you to benefit from exemption on taxation of dividends. Moreover, there are no time restrictions for their payout, and they can be carried out at any time, both to an account in a Georgian bank, and abroad.
Free access to international markets
The Georgian government is pursuing a very active international policy related to facilitating the access of local producers to other markets. Today Georgia is one of the few countries in the world that has concluded free trade agreements simultaneously with China, EU, EFTA, CIS, Great Britain, Ukraine, Turkey, Hong Kong, which allows duty-free supply of goods to a market with more than 2.3 billion consumers. Furthermore, an agreement will be signed with India in the near perspective.
Moreover, Georgia has signed 56 treaties to avoid double taxation.
Costs and their optimization for companies operating in FIZ Georgia
Although the registration of a company in the FIZ of Georgia allows you to reduce costs and increase profits, but still not everything is free. It is for this reason that tax-free zones are not suitable for all companies. So , the standard costs in a FIZ include:
annual license fee – the amount depends on the tax-free zone, type and number of activities, type and number of shareholders (from 4,000 EUR). Separately, you should take into account the costs of opening a corporate account remotely and apostille documents (4,850 EUR), in the future, the extension of the company in the FIZ of Georgia will cost from 2,000 EUR (depending on the tax-free zone);
payment of contributions to the Pension Fund of Georgia – a pension reform has been launched in Georgia in 2019, which obliges the employer and employee to pay 2% of the payroll to the pension fund. It is very easy to avoid this payment – you do not need to hire residents of Georgia.
Attention!!! Georgian legislation does not oblige to hire Georgians. Here the company can be represented by one foreign person who can simultaneously be a director, employee and founder.
How to register a company in the FIZ of Georgia: Brief walkthrough
Business registration in the tax-free zone of Georgia is as follows:
Constituent documents prepared and submitted to the FIZ administrator.
Completed special questionnaire according to FIZ standards.
The state registration of a legal entity in the Public Register of Georgia t (the company is assigned a legal address of a free industrial zone).
A lease agreement concluded with the administrator of the Georgian FIZ.
It is possible to carry out activities on the territory of the tax-free zone in the form of: limited liability company, joint stock company, full partnership, limited partnership, as well as other forms permitted by the legislation of Georgia. However, the simplest is LLC, where there are individuals among the founders. A limited liability company is quick to register and is not so difficult to administer.
Registration timeline
Basically, registering a company in the FIZ of Georgia takes quite a little time – 1-2 business days. The main time-consuming actions, as practice shows, include submission of documents – about a week, preparation of constituent documents – from 2 days (easier and faster when there are individuals among the founders), remote opening of a corporate account – from 7 days. Thus, the client receives a ready-made full-fledged tool for business on an international scale with an optimized tax regime on time – from 1 month.
Moreover, you do not need to waste time on travel and learning the Georgian language together with the legislation, since our specialists will do everything remotely and at the highest level of professionalism.
If you are interested in the opportunity to optimize your business using a hospitable jurisdiction, write to us at info@offshore-pro.info or contact us by chat.
In which FIZ in Georgia is it better to register a business?
It all depends on the objective that need to be accomplished. Absolutely all zones allow you to optimize taxation. Yet, the most expensive license is in Tbilisi, the simplest and most affordable – in Kutaisi and Kutaisi- Hualing. If you need a large land plot and access to the seaport, then you should pay attention to the Poti FIZ.
Is it possible to register a company in FIZ Georgia remotely?
Yes, foreigners can get a complete tax optimization instrument remotely. Our specialists have the expertize to provide such an exclusive service, which also includes the opening of a corporate account remotely.
What documents are required for registering a company in the FIZ of Georgia?
To register a business in the tax-free zone of Georgia, an individual must provide a notarized copy of a foreign passport and power of attorney. A legal entity will require a full set of constituent documents, including disclosure of the ultimate beneficiary of the company.
Tags:
#FIZ Georgia
#Georgia
You are welcome to review other interesting articles on Georgiawealth.info: