Apartments in Tbilisi in the new residential complex Archi Tower + Georgia residence permit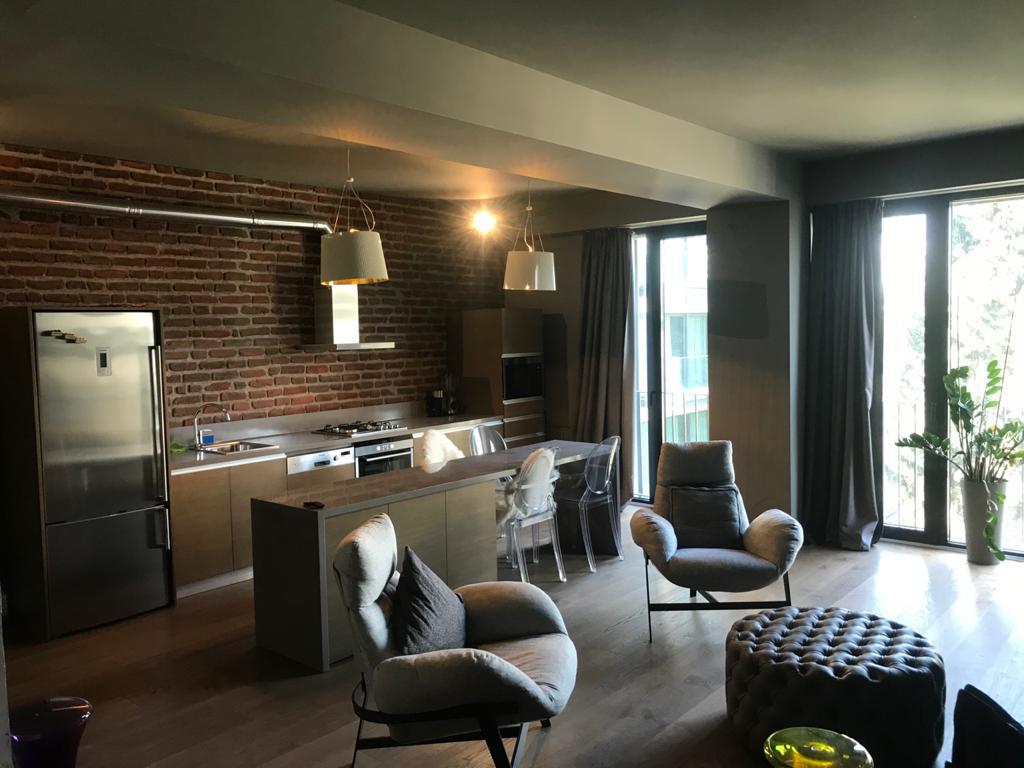 Apartments in Tbilisi in a new building are an attractive investment: among many reasons, it should be noted that real estate is always considered one of the most promising investment options, considering that apartment purchase transactions especially in downtown area of the city are very popular among tourists and travelers, both foreign and local. Plus, experts predict that the real estate market in Georgia will recover very quickly after the pandemic. Then you can already start buying an asset that in the future will be able to recoup itself very quickly and bring a good profit.
Where are the apartments for sale in Tbilisi located?
The real estate we are introducing you to is located on one of the most popular streets in Tbilisi – Chavchavadze Avenue.i.e. in the very heart of Vake district, inarguably one of the best areas to live in the capital of Georgia. Social and transport infrastructure is very well developed here, yet the district lacks historical sightseeing. To enjoy this, you need to visit the Old City, in the Mtatsminda and Abanotubani districts.
In the immediate neighborhood of the building where apartment for sale is located, you will find a pharmacy, the Turkish Embassy, TBC Bank and VTB Bank branches. Within walking distance there are a beauty salon, Aspria fitness club, preschool academy of modern education, SPAR supermarket , public school №165, a large number of cafes and restaurants for every taste and budget. The Canadian Visa Application Center (650 m), the Swedish Embassy (500 m), the Georgian University after David Agmashenebeli (550 m), Vake Park (650 m) are relatively close to the new building.
It should be noted that the area where the house is located, is very well developed in terms of public infrastructure: the district abounds educational institutions, entertainment objects, food and non-food stores, supermarkets.
Also, the new building is relatively close to the city center. You will be able to reach Rustaveli Avenue (4.8 km) in just 10 minutes by car, if you mostly enjoy lot of people around and life "in full swing". Dzveli Tbilisi begins a little further. There are a lot of different attractions here, which is a favorite spot for a large number of tourists to Old Tbilisi.
As for the airport, it is located outside the city, 22 km from the house (about 30 minutes by car). The central train station is 5 km away (10 minutes by car) and the Ortachala bus station is 9 km away (16 km).
Explore more real estate objects in Georgia here.
Key parameters and photos of the apartment in Tbilisi:
Apartment for sale in Tbilisi is located on the 5th floor of the new building – 21-storey Archi Tower. Its developer is Archi, a well-known construction company in Tbilisi. Since 2013, 22 facilities were built in the capital of Georgia by this developer, and 18 more, as of August 2020, are at different stages of construction.
Briefly about Archi Tower
The Archi Tower complex belongs to the premium class. It was built with quality energy efficient materials, specifically Ytong building blocks, which can reduce energy consumption by 40%. They also provide fire resistance for a period of 4 hours after the emergence of fire.
You should also pay attention to the infrastructure of the Archi Tower complex , where the apartments are located in Tbilisi, more specifically:
round-the-clock concierge service ;
large meeting lobby (120 sq.m. );
3-storey underground parking ;
on the first two floors there are commercial areas (7,000 sq.m. ).
The solid infrastructure and additional services significantly increases the level of comfort for the guests of the complex and contributes to enhanced investment attractiveness of the property.
Apartments in Tbilisi
The area of ​​the apartments for sale is 71 sq.m. . The apartment consists of 1 bedroom, a studio kitchen with a huge living room, a bathroom and a balcony. And it comes at fully equipped "turnkey" finishing. All rooms have been renovated, with quality furniture, household appliances (there is air conditioning) installed. The kitchen is also fully equipped with furniture and appliances. The apartment has all communications, including heating.
In other words, these apartments in Tbilisi can be used immediately after purchase for living or renting out. Note that the space is sufficient to comfortably host a company of 4 people.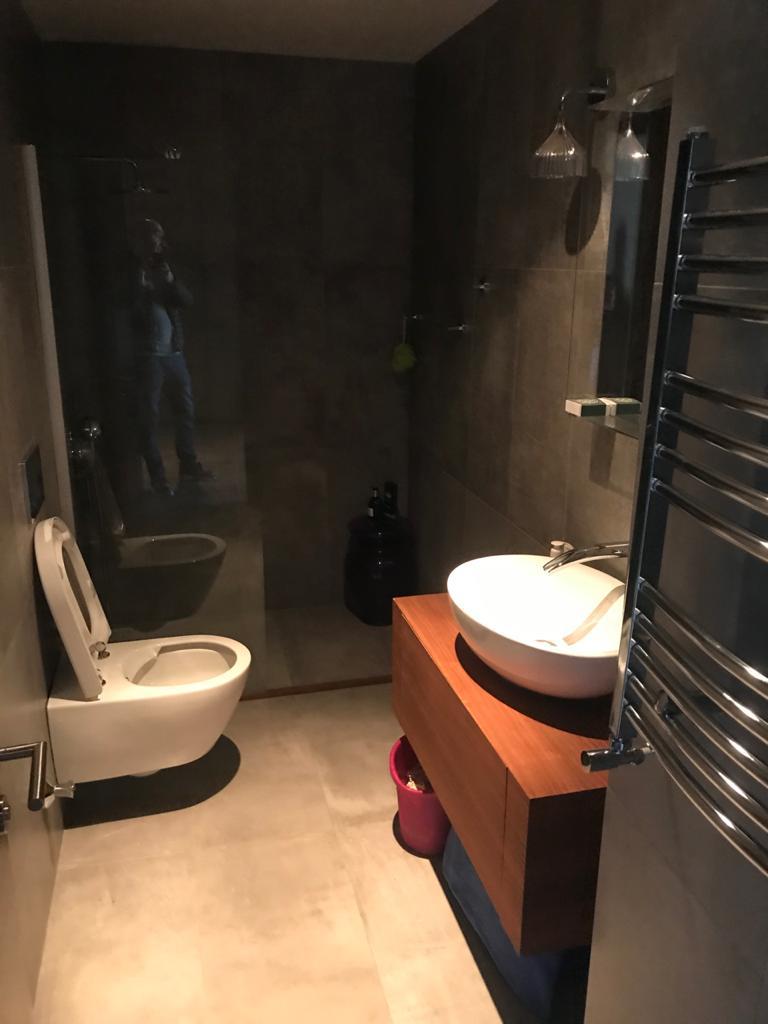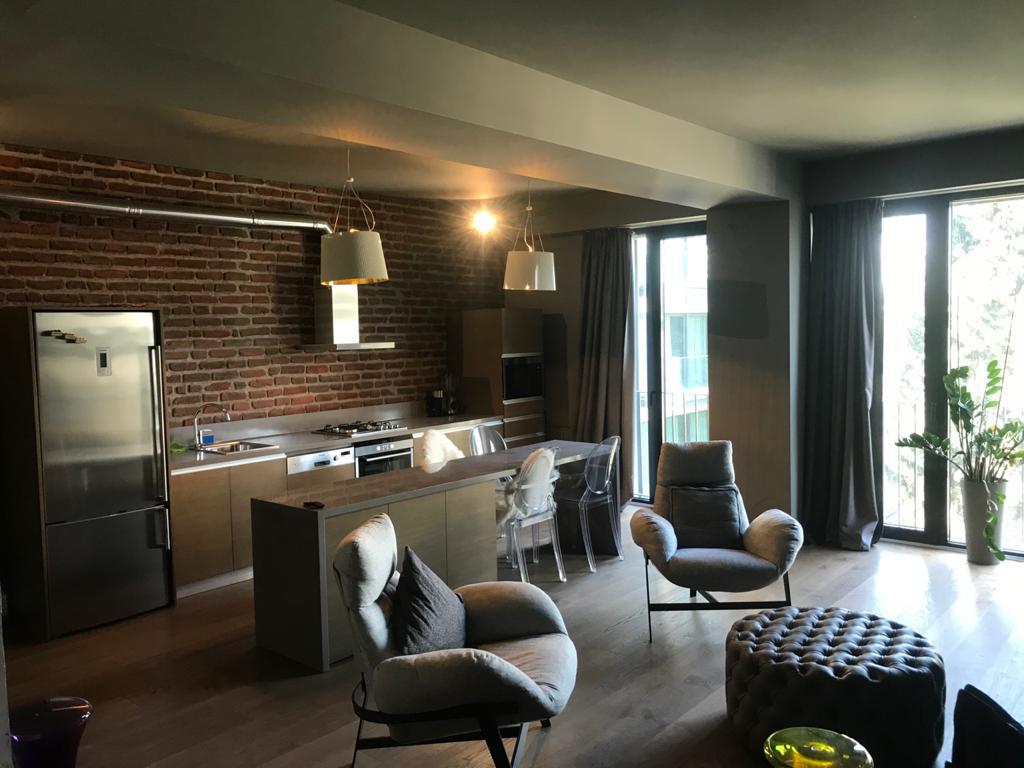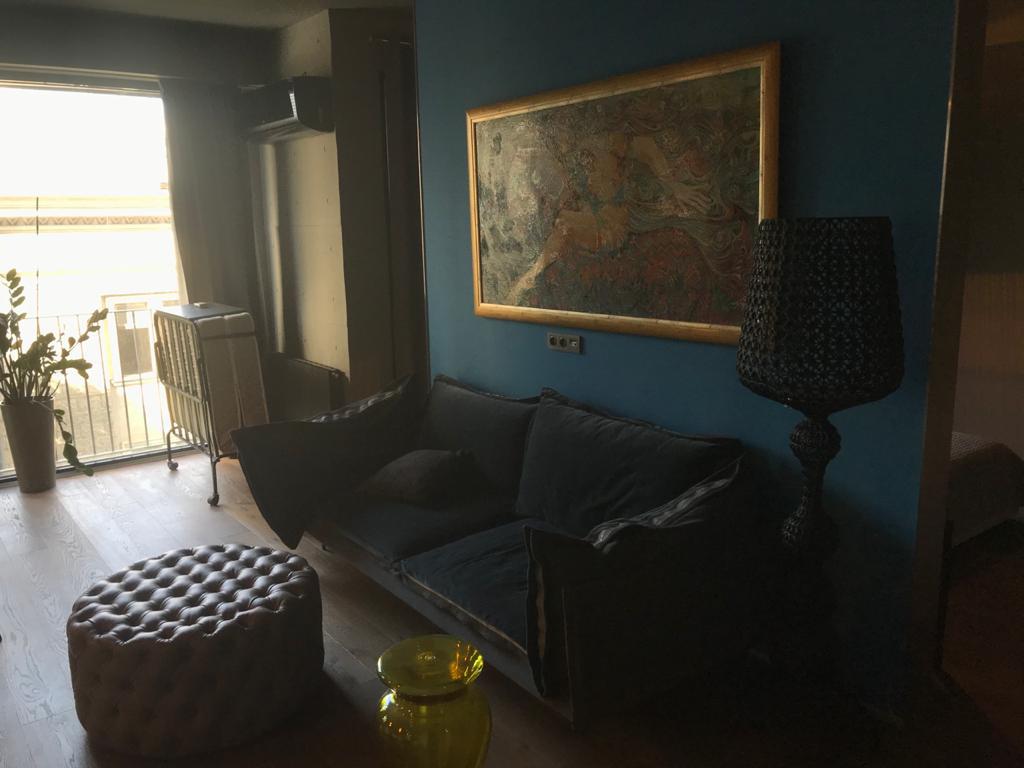 The main reasons to buy an apartment in Tbilisi in Archi Tower
Here are the key favorable aspects to consider in terms of buying the above-described apartment in Tbilisi:
location – an area with good infrastructure plus – located in close proximity to spacious Vake park;
turnkey repair: interior finishing, furniture, household appliances;
income potential – similar apartments on the Booking.com portal for rent at a price of 40 USD per day (August 2020);
Eligibility to obtain a residence permit in Georgia, thanks to which the real estate owner will be able to benefit from enhanced status in the country and gain access to services that are not available to non-residents.
Therefore, if you are interested in exploring this apartment in Tbilisi in the Archi Tower complex, do not hesitate to contact us at: info@offshore-pro.info or via online chat. You may feel free to ask any questions or require clarifications on issues related to real estate in Georgia.
When was the Archi Tower built?
The Archi Tower complex was commissioned in the 4th quarter of 2016.
How many apartments are there in Archi Tower?
The Archi Tower complex has 200 apartments ranging from 61 to 120 sq.m. in areas.
Dos buying an apartment in Archi Tower give the owner the right to a residence permit in Georgia?
Yes, foreigners who become the owners of this apartment will be able to apply and obtain a temporary residence permit in Georgia.
Tags:
#Apartments
#Apartments in Tbilisi
#Georgia
You are welcome to review other interesting articles on Georgiawealth.info: