Your next dream accommodation in GreenLife Apartments in Vake district in Tbilisi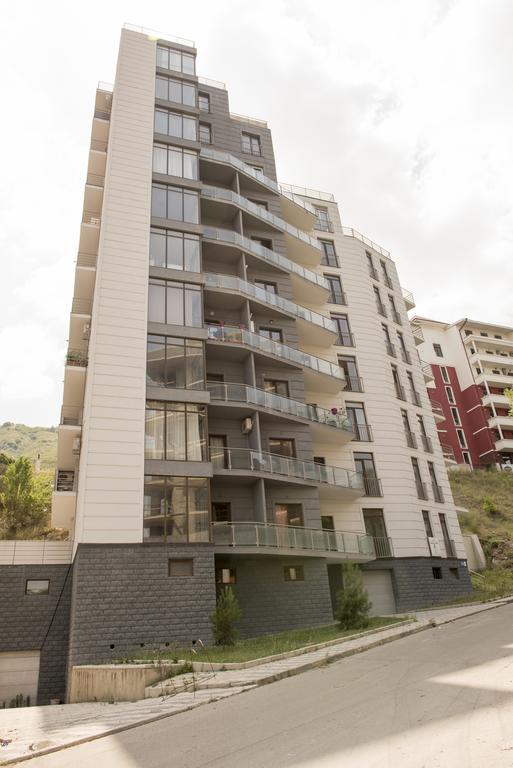 Investing money in real estate is invariably the most straightforward and fast investment option, which is also considered one of the most reliable. The profitability of real estate investments largely depends on the location of the real estate object of your interest. The most profitable apartments/houses are usually in resort cities and capitals, as these destinations are constantly in the greatest demand among tourists and travelers. For these reasons, investors have always been interested in apartments in Tbilisi. A turnkey apartment in GreenLife Apartments Vake can be the right investment for you, with high profitability potential, as renting it out will bring more income than interest on the deposit, and also, you may use it as an apartment for your own purposes during your long-term trips or mid-term or short-term stays in Georgia.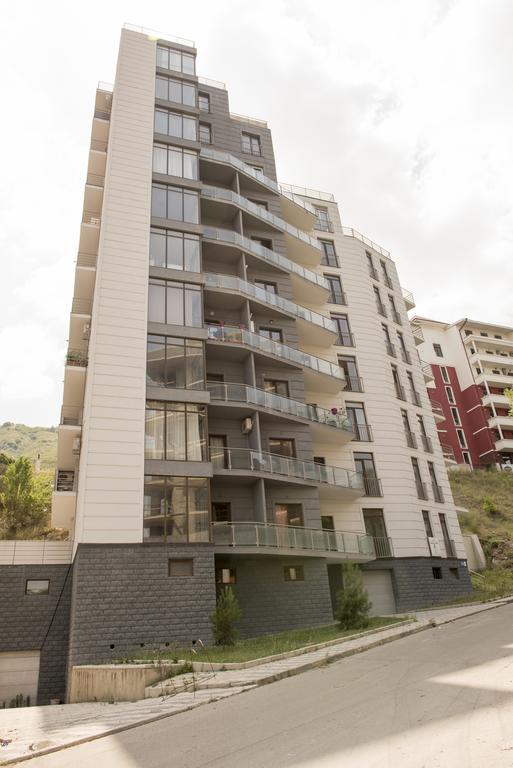 Location of GreenLife Apartments in Vake district
The new building, where the apartments are located, is located inVakedistrict in Tbilisi – reputably the most respectable district in ​​the capital of Georgia.Not surprisingly, as social infrastructure inVake isvery well developed, there are parks, cafes, restaurants, and embassies and headquarters of foreign and Georgian companies.
GreenLifeApartmentsVakeis locatedon theZhvania street which is perhaps not in the very center of the district, but rather its south-western part, practically at the very end.Here the area is characterized by a low building density and not very many social infrastructure facilities.But on the other hand, it can boast beautiful green areas, clean air, many parking areas and original landscape.The area is more suitable for those who love peace and quiet, as well as appreciate picturesque nature, which is quite in abundance in this area.
Let's explore further the amenities nearbyGreenLifeApartments inVake: within walking distance from the house there is a bakery, and offices of various companies; to the north is the embassy ofKazakhstan(200 m); to the south, within a distance of 1 km you will find the famous MtatsmindaPark – very beautiful and largerecreation park, and the TV tower.
The more developed part of the district is 1 kilometer from the house.Here you will see the buildings of Tbilisi State University,Goodwillhypermarket,KFCfast food, many cafes and restaurants, fitness centers.
The center of Tbilisi itself is 2.7 km away from the new building, andDzveliTbilisi is 3 km away.But you can get there throughMtatsmindaParkif you would like to shorten the route.
Distance to GreenLife Apartments Vake from:
airport-in35minutes(21.2km);
railway station – in 15 minutes (3.5 km);
Ortachalabus station- in 20 minutes (8.5 km);
Okribabus station- in 20 minutes (7 km).
In general, this apartment in Tbilisi are located in a fairly quiet and calm environmentally friendly place, where you can quietly enjoy nature and beautiful views of the park.They are suitable both for tourists who want to see the sights of the capital, and for businesspeople who have a business trip in the city on business.
More real estate objects in Georgia, both for personal residence and renting.
GreenLife Apartments Complex is Vake
NewGreenLifeApartments isVakeis a modern 10-storey building.There is a very small number of apartments here – only 20, with an area starting from 98 square meters and occupying an entire floor.The developer has also taken care of parking for residents and guests of the complex.Due to the availability of a 2-level parking in the building, you do not need to worry about where to park your car.
The advantage of the complex include a beautiful panoramic view over Tbilisi, an ecologically clean area, as well as the use of energy-efficient materials during construction, which will significantly reduce utility costs.
GreenLifeApartmentsin Vake isideal for people who love comfort and tranquility.At the same time, the location of the new building allows you to quickly reach the city center to stroll along the beautiful streets of Old Tbilisi or visit an interesting restaurant with delicious national dishes.
Apartments in Tbilisi: features and photos
The apartmentfor saleoccupies 120 square metersand consists of:
twobedrooms;
A bathroom;
a studio-ty[e kitchen with a very large living room;
a balcony.
The apartment is located on the top, 10th floor and a beautiful view of Tbilisi andMtatsmindaPark opens from its panoramic windows, which you can enjoy at any time of the day or night.
All rooms of the apartments are finished with high-quality and expensive repairs, furniture, plumbing, curtains, air conditioning, kitchen equipment, heating and other communications.
The area and equipment of the apartment is suitable for a convenient and comfortable stay for a company of 6-8 people.
What is remarkable about apartments in Tbilisi on st.Zhvania
Buying apartments in Tbilisi on Zhvania st. isrecommended for both your own residence and rental.Some of theadvantages include:
location in a quiet, peaceful place, surrounded by picturesque nature, while in relative proximity to the center and the historical part of Tbilisi;
mesmerizingview;
newmodernhouse;
the finishing with high qualityrepairsandfurniture;
Eligibility to obtain a residence permit in Georgia;
renting such housing in this area costs $ 50 per day (September 2020).Rental prices are likely to increase next year.
The above factors are not the exhaustive list of benefits which make the purchase of apartments in the newGreenLifeApartmentsVakequite attractive investment project, which at least deserves attention and more detailed consideration.
Email us [email protected] or write to us in online chat and our experts will help you with the choice of real estate in Georgia, and will provide full legal support, so you can make a purchase on more favorable terms.
Are GreenLife Apartments in Vake already commissioned?
Yes, the construction of GreenLife Apartments Vake has already been completed. The apartments are sold by the owner, not the developer.
How long will it take to buy an apartment at GreenLife Apartments Vake?
Concluding a contract and entering information into the register will take no more than 1 business day.
Can I buy an apartment in GreenLife Apartments Vake remotely?
Yes, the purchase of an apartment in GreenLife Apartments Vake can be performed without your personal visit with the help of an authorized representative.
Tags:
#Apartments
#Tbilisi
You are welcome to review other interesting articles on Georgiawealth.info: