Apartment rental in the center of old Tbilisi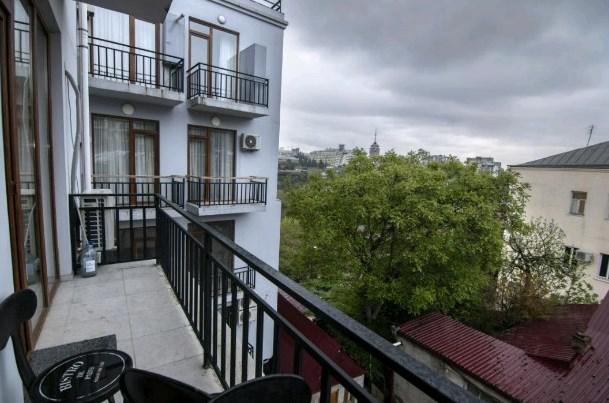 Many travelers would like to know where the best rental apartments are located in Tbilisi. Whether they come for a short period of time or a long one, they want to rent a comfortable place to stay that would meet all their requirements. The most popular of such requirements are as follows: a nice-looking modern interior, availability of all house utilities, guarded parking, downtown location, and advanced business and social infrastructure. A cozy accommodation will help retain good memories of the city and focus on business negotiations in case you are visiting Tbilisi for commercial purposes.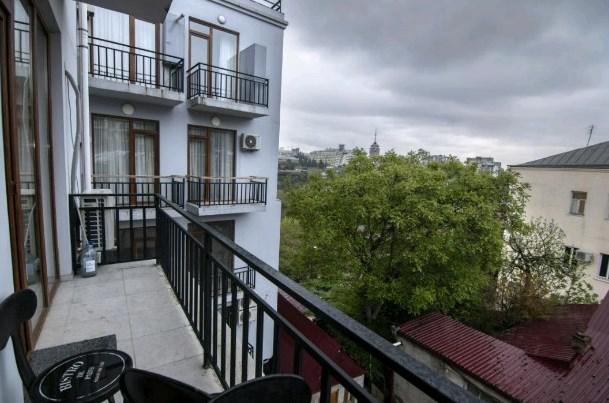 The advantages of renting a comfortable apartment in Tbilisi
Tbilisi is not only the capital of Georgia but it is also a large business center with all the instruments necessary for commercial activities. Chambers of Justice, a Free Industrial Zone, headquarters of all Georgian banks, and representative offices of many international companies and organizations are located here. One also should not forget that Tbilisi is an ancient city that, according to a legend, was founded in the 5th century AD or even earlier. Its history is abundant in remarkable events and this is reflected in the unique architecture of the Georgian capital.
Due to an advanced financial and social infrastructure and a large number of tourist attractions, Tbilisi is popular among foreign visitors all around the year, unlike Georgian resort cities where tourists come only in the summer. Many visitors to Tbilisi come here to kill several birds with one stone: to do some business, to see the sites, and to have some rest.
Apartment rental in Tbilisi: who may be interested
The following categories of people may be interested in renting an apartment in Tbilisi:
Students of Georgian higher education institutions. As of March 2019, the number of foreign students in Georgia exceeds 12 000 people and this number is constantly growing. The majority of foreign students come from Iran, Azerbaijan, Armenia, and Russia. Medicine is the most popular academic subject among these students: more than 7 000 foreign students attend medicine departments of Georgian Universities, and this number is growing too. To make Georgian medical education even more attractive an International Association for Medical Education in Europe (AMEE) mission was recently opened at Tbilisi State University;
Business people who come to Georgia for registering a company, or a trademark, or opening a bank account;
Tourists interested in learning more about the Georgian culture and visiting the tourist and historical sites in the country.
In addition, those who wish to purchase some real estate in Georgia might need a place to stay until they buy a house or apartment of their own. Finding the right property takes time, and it is a good idea to have a comfortable accommodation for the period of the explorations.
Benefits of apartment rental in Tbilisi
What are the benefits of renting an apartment in Tbilisi that non-residents find so attractive? These are quite a few:
The capital of Georgia is the best-developed and most populous city in the country. All the government agencies, embassies and consulates of foreign countries as well as representatives of international companies and corporations are found here. And of course, Tbilisi has everything that is required for a comfortable life: the subway, shops, trade centers, marketplaces, schools, kindergartens, universities, sports complexes, and many other social infrastructure objects;
Tbilisi international airport is the main Georgian air gateway. Over the first four months of 2019 the total of 423 440 foreign visitors came through the airport, which is 15.1% more than in the same period of the previous year;
There is a Free Industrial Zone in Tbilisi. This is a special territory whose resident companies do not pay the taxes to the budget. Only their dealings with Georgian resident companies are taxed;
You can learn more about Tbilisi Free Industrial Zone by following the link.
There is no corruption nor bureaucracy in Tbilisi which allows having a business company registered with the state authorities within two working days;
If you are considering starting a business in Georgia, please learn about the specifics of Company registration in Georgia.
There are attractive conditions for having an IT company registered here. Such a company can obtain the "virtual legal entity" status, which will make it tax exempt for all taxes excluding the dividend tax. This holds, however, only if the virtual legal entity makes deals with foreign partners, not with Georgian resident companies. Having an IT company registered in Georgia, its owner can optimize his or her taxes and also save money on the representative office as there is actually no requirement to have one;
You can learn more about Registering an IT company in Georgia by following the link.
Georgia is the only country in the region that has free trade agreements with China, Hong-Kong, the EU and the UIS countries (including Ukraine), Turkey and the EFTA countries. This means that products marked "Made in Georgia" can be exported duty free to the abovementioned states. Thus, a non-resident businessperson who launches a manufacture on the Georgian territory can count on easier sale of his/ her products abroad.
Obtaining a residence permit in Georgia via purchase of real estate
The current Georgian legislation allows obtaining a residence permit on the purchase of real estate worth minimum US$ 35 000. At the same time, the government wants to change the legislation and raise the minimum amount requirement to US$ 100 000 or even abolish issuing residence permits for purchase of real estate in the country in 2019. However, the first five months of the year have passed, while the bill has not even been considered by the Parliament yet.
When receiving a temporary residence permit, the foreigner acquires the same civil rights that Georgian citizens enjoy. The temporary residence permit is valid for one year. If the foreign citizen still owns the property after the year expires, the permit can be extended for another year. After six years of living in Georgia while owning some real estate the foreigner is entitled to apply for a permanent residence permit. Holders of Georgian passports are entitled to stay in Schengen zone countries during 90 days in every 180 days without a visa.
Having a real property purchase deal registered with the authorities takes no more than one day. After that, an ownership certificate is issued to the buyer. Then, before applying for a temporary residence permit, the owner has to have the property inspected and its value assessed by officials. Obtaining a residence permit takes 10, 20, or 30 days depending on the state duty paid: 410 lari (around US$ 147), 330 lari (around US$ 118) or 210 lari (around US$ 75), correspondingly.
Those who consider obtaining a residence permit will be advised to check the Types of residence permits in Georgia.
Renting a comfortable apartment in Tbilisi center
Those who love historic sites will certainly be interested in Tbilisi district called Abanotubani. It is located in the very heart of the capital. The popularity of this district is attributed to the complex of saunas located on natural sulfurous springs nearby. The saunas have been here since the seventeenth century. However, there is a legend that the first saunas appeared in Abanotubani in the times long gone, and that the city was actually built around them.
The legend says that the Georgian king Vakhtang Gorgasali discovered a hot spring when hunting pheasants and ordered to build a sauna there. With time the number of saunas around the hot springs rose. This location turned into a popular relaxation spot. Georgians came here not only to take a sauna but also to have rest and talk to each discussing, among others, some business topics. Bit by bit the complex formed a district, and then a city.
Archeological excavations at this site discovered remnants of a sauna dating back to the first or second century AD.
Abanotubani district is located in old Tbilisi on the right bank of the Kura River, and administratively it is part of Mtatzminda district. Apart from the saunas, there is a botanical garden there, and a large number of museums, monuments, hotels, cafes and restaurants.
We suggest considering renting a comfortable two-bedroom apartment in the very heart of old Tbilisi not far away from the sulfurous saunas. The total area of the apartment is 105 square meters (125 sq. yards). It is on the fifth floor of a six-story building erected only recently. The apartment has a new modern interior, air conditioning, bathroom equipment, furniture, home appliances (including a washing machine, a dish washer, a refrigerator, an electric stove, and a TV set), internet connection, and all utilities (central heating, hot water supply, and cable TV). There is an elevator in the house as well. The apartment has two bedrooms, two bathrooms, two balconies and a living room.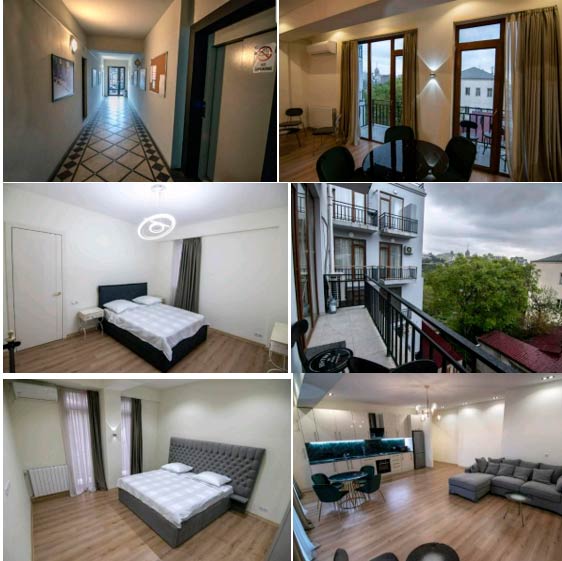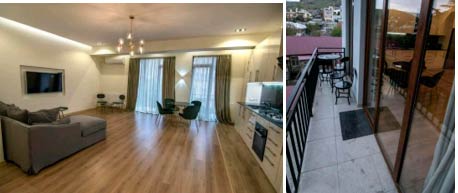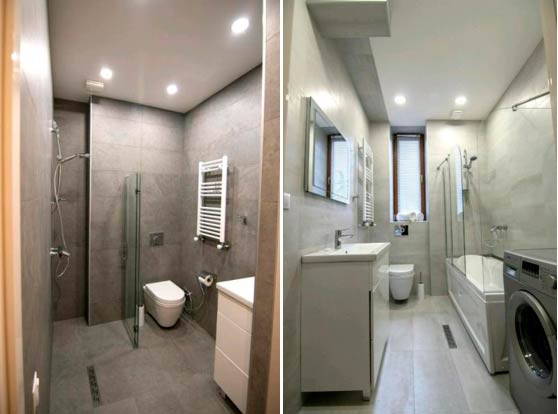 The rent is US$ 1 500 a month.
Living in the most ancient part of Tbilisi – a city with a rich history – will certainly leave fantastic memories of the place. A big advantage of the apartment we offer is its location – close to sulfurous saunas well known around the world. You can use the saunas not only to relax but also to improve your health. Bathing in sulfurous springs is very good for your health, especially for skin problems. Besides, you will feel better and your mood will improve after taking a sauna here. All famous people visit the saunas when they come to Tbilisi. For example, the British musician Sting found them superb when he came to the city in 2016.
If you are interested in renting a comfortable apartment next to the number one tourist attraction in Tbilisi, please contact us via e-mail: info@offshore-pro.info. We will be happy to assist you in renting it for as long as you wish without spending you time on rental arrangements.
Tags:
#Apartments in Tbilisi
#Real estate in Georgia
You are welcome to review other interesting articles on Georgiawealth.info: