Remote registration of a full-scale IT company in Georgia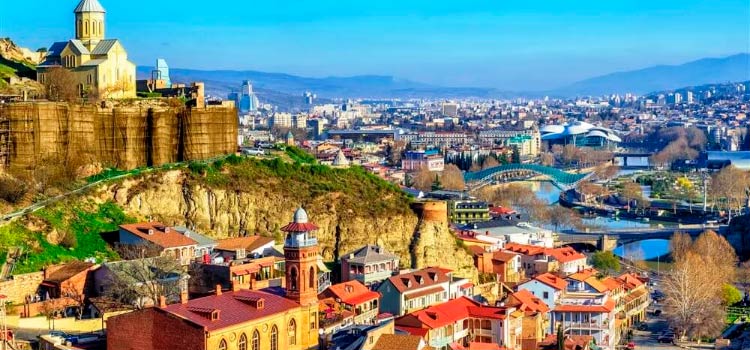 Understanding all the importance of the IT sphere, authorities of Georgia in 2010 implemented a special tax regime provided for legal entities that deal with information technologies. Since 2011, companies performing activity related to research, support, development, design and production of computer information systems can obtain a status of a person of a virtual zone. With this status companies are exempted from tax on income, customs duties, VAT, only provided that they realize goods and services outside Georgia. The decreased fiscal burden is interesting for many computer companies that sell their products all over the world. All you have to do is register a company in Georgia, so that to significantly reduce your costs and therefore increase business effectiveness. Moreover, businessmen do not have to rent an office premise to provide a workplace for their employees – orders can be executed remotely.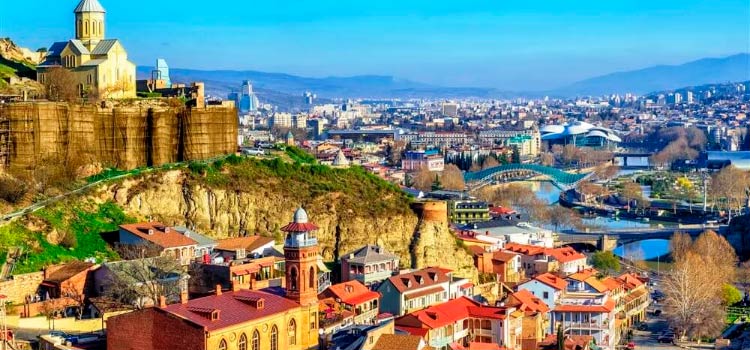 It should be kept in mind that register a company by yourself, without speaking Georgian and not knowing the local legislation, will be impossible. In Georgia, all applications and files in state departments are only accepted in Georgian language.
Our company helps to overcome all the difficulties related to foundation of a full-scale company in Georgia. We many times registered legal entities with further execution of a status of a person in virtual zone, as well as opened corporate accounts in the leading Georgian banks. After that, our customers obtained a fully operating IT company with a virtual status in the nearest time. Our Russian-speaking lawyers are experienced enough for working in this field, and easily deal with the applicable Georgian legislation. They can answer any questions regarding business activity in Georgia and can provide consultations on issues of taxation and bookkeeping support of business.
The price of an IT company with a virtual status and a corporate bank account makes 6900 EUR. This includes a number of mandatory services without which a legal entity cannot operate in Georgia:
Consultation on tax legislation of Georgia
The available IT status allows companies that develop software, deal with web design and other IT solutions, significantly save on taxes. Of all the applicable taxes in Georgia, such companies only pay the tax on dividends in amount of 5%. And this can be avoided using the valid agreement on avoidance of double taxation concluded between Georgia and the state where the receiver of dividends is registered.
Besides, there is a number of peculiarities that are important when registering a company in the IT zone:
any receipts in the account of the company are from foreign counteragents;
to register a legal entity, at least one person is required who will perform duties of a director. Besides, shareholders of the company can combine this position with their duties as well;
an income tax in amount of 20% is imposed on the paid salary, but employees of the company are liable for its timely transfer to the state budget. It should be noted that this tax can also be avoided if the corresponding agreement on avoidance of double taxation is valid;
products sold to residents of Georgia are taxable under regular terms;
Georgia does not exchange financial information with other countries.
There are plenty of peculiarities regarding taxation and its optimization. Therefore, those who wish to operate in Georgia should always consult with professionals, to define the main trends of their future business. Due to a professional advice, our clients can not only save big amounts, but can arrange an effective operation in Georgia much faster.
Legal address and bookkeeping of a company in Georgia
The applicable Georgian legislation prohibits to register a legal entity without verification of its actual location. Independently finding a person who will let register at his address is very difficult. Moreover, to overcome this obstruction, a businessman has to visit Georgia. Cooperation with us save you time for a trip. We provide you a legal address totally free, for the entire period of company's activity.
Companies that have a status of virtual person, just as regular companies, have to submit regular reports. To organize bookkeeping of an IT company by your own, at an early stages of business in Georgia and without knowing the legislation, is not only impossible, but may also lead to negative consequences. Late reporting or late payment of taxes here is imposed with penalties and sanctions.
We will undertake all bookkeeping procedures, reporting and calculation of taxes. The only thing required from a client is to monthly forward to us the initial documents, so that our bookkeepers could prepare reports for the tax service. Clients who use our bookkeeping services obtain the following benefits:
guaranteed qualitative support of business;
absence of negative consequences of late reporting or late payment of taxes;
timely preparation of documents for banks, audit companies or other requests;
saving money because of no need to pay extra employees.
The essential thing is that by using our services clients may focus immediately on increasing their business effectiveness, without wasting time on bookkeeping routine.
You should also keep in mind that the cost of bookkeeping support depends on the number of transactions per month; the more monthly transactions company perform, the higher the cost of service.
Preparation of constitutive documents for a company in Georgia
Clients who wish to start their business in Georgia should first complete a short questionnaire, where the information on a new legal entity must be provided: name, type of activity, form of a legal entity, expected annual turnover, and currency of the corporate account. Answers to these questions help us to define: the type of activity of the client, and what the client needs to effectively organize this business in Georgia. The information on the questionnaire is necessary to prepare constitutive documents of an IT company (by-law and protocol of shareholders' meetings). The language of the constitutive documents can be Russian or English, upon the wish of the client.
Upon approval: by-law, protocol of shareholders' meetings and power of attorney for our representative are sent to the client. The client shall sign these documents and notarize the power of attorney; then he shall deliver them to us via global shipping company.
With this particular power of attorney and constitutive documents our representative will register a company in the shortest time, as well as register a personal account on the site of the tax service and file an application for obtaining status of a virtual person. Please remember that checking of documents and preparation of the certificate of participant of virtual zone takes 5 working days.
Opening a corporate account in the leading Georgian bank
For full-scale operation of an IT company, a corporate account should be opened. The Georgian banking system is stable and profitable, which is another reason for the state management to be proud of. As of April 2019, 16 banks operate in Georgia. Still, it is recommended for a non-resident to open a corporate account either in the Bank of Georgia or the Silk Road Bank. These financial institutions offer well-qualified Russian-speaking personnel, and the number of banking services can meet all the needs of a potential client, including the remote management of the account: Internet, mobile, and SMS banking.
The price for the set of services includes not only opening a corporate bank account, but also the access to online banking, bank payment card, and password generator for making payments via Internet banking.
Opening a personal bank account in the Bank of Georgia within the scope of services SOLO
How to obtain an IT company ready for full-scale operation
To start business in Georgia under a beneficial tax regime, a client shall:
Provide is the following documents:
natural persons – international passport;
legal entities – constitutive documents for a company, passports of participants, directors and final beneficiaries. If a legal entity is among founders, then its constitutive documents shall also be provided: by-law, protocol of shareholders' meetings, and extract from the register of legal entities.
Documents and completed questionnaire shall be sent to us at: info@offshore-pro.info.
Pay for the service by any means according to the invoice.
Discuss with our employee all the peculiarities of business in Georgia.
Registration of an IT company, obtaining status of a person of virtual zone, and opening bank account takes not more than 5 working days. Therefore, in the nearest time after addressing us you will obtain a fully operating legal entity with all bank details, which you may immediately start using for payments. Bookkeeping support of business allows you completely focusing on your activity without routine and studying the local legislation. Please contact us at info@offshore-pro.info , so that you could soon obtain:
IT company under the optimum tax regime;
qualitative bookkeeping support;
corporate bank account in the leading Georgian bank with a full set of documents for remote access;
a complete set of legal documents for a company (by-law, protocol of shareholders' meeting, extract from the register of proprietors and non-proprietor (non-commercial) legal entities).
You obtain these services remotely, without need of visiting Georgia and in a relatively short time.
Tags:
#Registration of companies in Georgia
You are welcome to review other interesting articles on Georgiawealth.info: