Basic services for companies in Georgia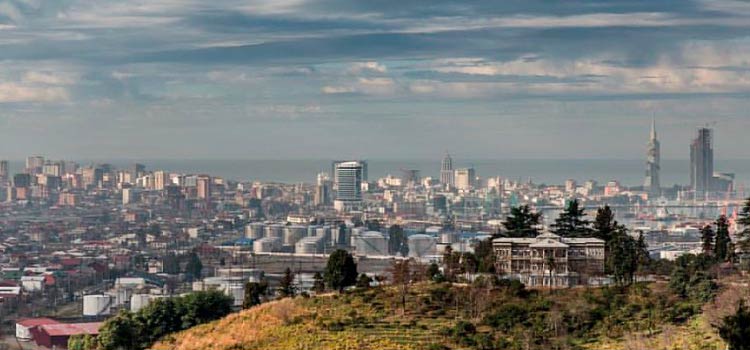 High positions of Georgia in various global ratings arouse a reasonable interest in foreign investors. More and more companies and natural persons from other countries and states consider Georgia as a country beneficial for business or rational transfer of some of their divisions. It is explained by simple and clear taxation system and the fact that special tax regime allow significantly reduce tax expenses. Georgia is also known among businessmen for simplicity of registration of companies and absence of red-tape, which surely attracts people from neighbor countries where this trend is not yet fully developed. So what services, beside the company registration itself, can be interesting for non-residents to increase the effectiveness of business in Georgia?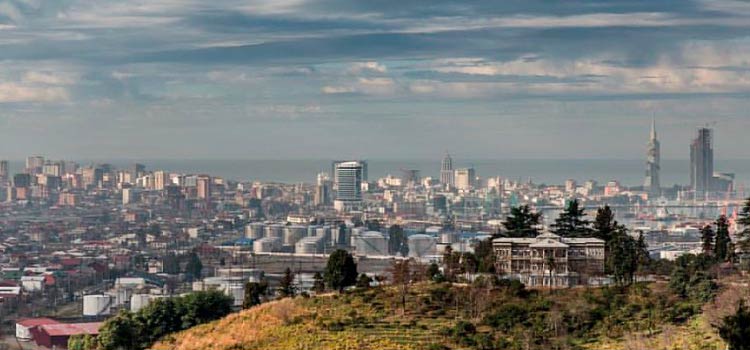 Peculiarities of Georgian tax legislation
Due to the tax reform, Georgia had greatly advanced in the rating of simplicity of business and reduction of the tax burden. The country reduced the number and rates of taxes, and also implemented the "Estonian model" of taxation that provides exemption from payment of income tax if obtained income of the company is forwarded to business development. Currently 6 types of taxes are applied in Georgia:
corporate income tax – 15%;
income tax on natural persons – 20%;
customs duty – depends on type of products: 0%, 5% or 12%;
VAT – 18%;
excise tax – depends on type of products;
property tax – up to 1%.
Understanding the details of taxation helps to optimize the tax burden, while studying the tax legislation can take much time. Therefore, it will be efficient and reasonable to order services of people who easily deal with the local tax legislation. They will advise on how to better organize business and where to register a company. Study of the Tax Code of Georgia is quite a laborious process.
Peculiarities of Georgian taxation that most attract potential investors are:
availability of 4 operating Free industrial zones (FIZ), where beneficial regimes of taxation are applied – companies registered in zones are exempted from mandatory tax payments in budget, only provided that they sell their product abroad. Our company helps in choosing a beneficial zone that will perfectly suit certain business, as well as negotiates with FIZ administrators on profitable terms of service;
Registration of company in Free industrial zone Tbilisi
Registration of company in Free industrial zone Poti
Registration of company in Free industrial zone Kutaisi
status of virtual person that is assigned to companies-developers of software or working in IT sector. With such status, companies can significantly reduce the tax burden;
beneficial terms of taxation for companies with small and micro business – since July of 2018 they pay a decreased tax from turnover in amount of 1% (earlier 5%);
registration of a company in form of free storage enterprise – recommended for logistic companies. With this status, they are exempted from payment of VAT and the corporate income tax;
agreements on free trade with countries of EU, China, Hong Kong, Turkey, and CIS.
To successfully optimize taxation, you should consider the available agreements on avoidance of double taxation, which Georgia signed with 55 countries.
Agreements on free trade between Georgia and other countries
We will kindly advise our clients on the tax legislation of Georgia and will help to register a company so that to decrease the tax burden. We also help to choose the optimum tax regime and develop the scheme for optimization of taxation for citizens of countries with which agreements on avoidance of double taxation are applicable.
Registration of company and bookkeeping support of business in Georgia
To register a company in Georgia quickly and successfully, a potential investor should get acquainted with the law "On entrepreneurship", and of course, have a perfect command of Georgian language. The registration process itself is relatively simple for those who know the local legislation; nevertheless, a challenge for a non-resident is to file an application in the House of Justice, which is made in Georgian only.
Other obstacles that non-residents will immediately face when registering a company in Georgia:
selecting the organizational form of business;
formation of authorized capital;
assignment of director;
hiring employees;
office rental.
These issues require extra study, so only professionals can organize everything well, decrease costs and avoid breaching the legislation. By ordering services of our company, non-residents may soon start business in Georgia and avoid extra expenses and hardships that can occur during the process.
It would be also irrational to waste investors' time for studying the peculiarities of bookkeeping support. Paying the staff of bookkeepers is unnecessary costs; much simpler and reasonable is to pass duties on execution and submission of reports, calculation of salary, and payment of taxes to our company. Owing to our wide experience in this sphere, we can help clients to avoid any penalties or sanctions for late submission of reports and payment of taxes. Moreover, our clients will be able to better focus on their business instead of wasting time on study of Georgian bookkeeping "from A to Z".
By ordering our services you will obtain:
qualitative bookkeeping and tax support of business in Georgia;
selection of the organizational form of business;
solving the issue on obtaining the legal address, for registration of company in Georgia;
optimum scheme for business: FIZ, person of virtual zone, free storage enterprise, standard company.
Organization of bookkeeping support in Georgia
Opening a corporate bank account in Georgian bank
Another benefit of Georgia that attracts investments is steady bank system represented by 16 banks. Moreover, the financial sector is the most attractive for investor due to its profitability.
It should be noted that not every Georgian bank works with non-residents. Choosing the right bank for further cooperation plays an important role in effective business. It is essential that a bank provided all necessary banking services and had qualified personnel. In Georgia, only Bank of Georgia, Tera Bank and TBC Bank have specially trained personnel (speaking Russian and English) and provide financial services that may satisfy all needs of non-residents.
Our company helps to choose a bank meeting any client's needs, as well as to open a corporate account depending on requirements – remotely or with personal visit.
Corporate bank account in Georgia in Bank of Georgia with personal visit
Privacy of business in Georgia
Most non-residents admire Georgia for the fact that it does not exchange financial information with other countries. Therefore, upon registering a company here non-residents can significantly increase the level of business privacy. Tax bodies of their countries will not be able to obtain information on cash flows going through Georgian banks.
Please mind that in Georgia the register of legal entities and sole proprietors is public, so everyone may obtain data on funders and management by entering the company code.
Avoiding distribution of unwanted information and increasing the level of business privacy can be made using a nominal service. The point is that "on paper" the founder of the company is one person (nominal), while actual management is performed by another. A nominal is the one shown in the public register when information on company is being verified.
Our company provides services of nominal, so we may guarantee the increased level of business privacy for our clients with the minimum risk of company loss. Our Georgian lawyers will prepare all necessary documents that properly secure interests of clients:
agreement between nominal and actual company owner;
power of attorney for management of legal entity, or offer on transfer of ownership right.
We select a nominal based on requirements of our clients and without actual approval by the business owner; we do not attract a nominal to work. It should be mentioned that independently involve a stranger in company management in a foreign country, without knowing peculiarities of mentality and the local legislation, is quite risky. It would be better to address professionals that have wide experience and good reputation in this sphere.
Service of nominal director in Georgia
Virtual office in Georgia
The available legal address is mandatory requirement when registering a company in Georgia. Without an address, it is impossible to establish a company. Verified availability of a legal address is: rental agreement for premises, notarized consent of the owner for transfer of premises for lease, and purchase and sale agreement.
Our company provides clients a free legal address throughout the entire period. Besides, we can organize work of a virtual office of a company, which will be another verification of actual activity of a legal entity.
The service of virtual office includes:
postal services – sending and receiving correspondence;
local phone number;
available secretary for receiving phone calls;
keeping documents on a company;
renting premises for conferences and other events.
Please keep in mind that companies may obtain a legal address in Georgia easier than sole proprietors, because the proof of the legal address in latter is owned property where they are registered. But in this case we can help as well.
Search and organization of purchase, sale or lease of property in Georgia
Georgia is a tourist country, which is verified as by global ratings, so as by continuous increase of the tourist flow. Meanwhile, the number of tourists that visited the country, according to annual calculations, several times exceeds the population of Georgia itself.
Due to steady increase of the tourist flow, Georgia faces the lack of apartments, hotels, hostels, and other residential premises that can be rented by tourists. A stable demand of property, particularly residential property, is an alluring possibility of making money on lease. Moreover, you should remember that prices for Georgian property are constantly growing, which makes investments in it even more lucrative.
Our company provides the following services in the real estate market:
selection of residential or commercial property;
organization of purchase and sale or lease process;
drawing agreements;
registration of property in the register of ownership;
correspondence of transaction.
By using our services, you may optimally dispose your assets and purchase a profitable asset that will soon pay off and in just few years will start bringing income. Besides, in Georgia it becomes popular to purchase flats or apartments in new-builts with a managing company. The latter greatly simplifies the process of leasing because the managing company itself deals with search of tenants, repair, cleaning, payment of utilities, and collection of rental payments. The owner of the property only has to receive monthly income, without wasting his/her time on solving organizational issues related to leasing.
Preparation of agreements of purchase and sale or lease in Georgia
Preparation of hire agreements in Georgia
Hiring citizens of Georgia is not an obligation for non-residents. Nevertheless, many non-residents employ Georgians for their companies, as this simplifies communications with local authorities, control bodies, and banks. When a citizen of Georgia is among directors of a company, it is easier to represent interests of a company in different state bodies where all documents and negotiations take place in Georgian language.
It is neither prohibited in Georgia to hire non-residents, but employers should consider the details of the Georgian legislation, so that to avoid penalties or sanctions for breaching the labor code or other laws.
Our company will prepare hire agreement with a potential candidate, resident or non-resident, based on client's requirements and the applicable Georgian labor legislation.
Preparation of hire agreements in Georgia
When addressing our company, you reduce time for organization of business in Georgia and avoid mistakes and challenges that may lead to penalties or sanctions on the part of control bodies. Moreover, our Georgian lawyers can prepare agreements for hire, purchase and sale of property or lease under the most favorable terms.
If you are interested in the mentioned services from our company, provided to you by professionals, do not hesitate to contact us: info@offshore-pro.info.
Tags:
#Opening account in Georgian Bank
#Registration of companies in Georgia
#Taxes in Georgia
You are welcome to review other interesting articles on Georgiawealth.info: