How to open personal or corporate account in a Georgian bank in 2019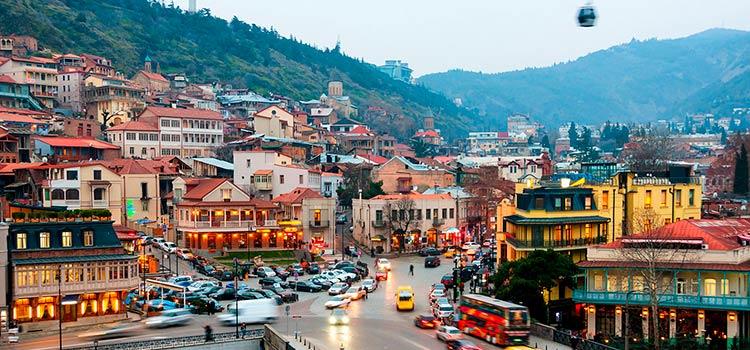 An important parameter that greatly influences the attractiveness of the country for investors is the banking system. The stability of the banking system defines whether non-residents will direct their cash flow to Georgian banks or not. Availability of financial services necessary for full-scale making of business is not less important for non-resident. Because of this, many non-residents are interested in opening of an account in a Georgian bank in 2019. In recent years attractiveness of Georgia in the eyes of international investors had significantly increased. The reason for that are successful reformations that the government had taken. The state administration had completely altered the tax system, law enforcement bodies, and eliminated corruption. As result, Georgia began to take high positions in global ratings that catch the eye of non-residents choosing a country for vacation or arrangement of their capital.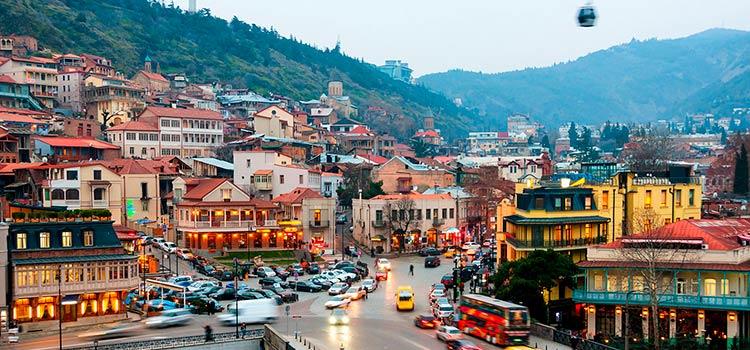 Getting to know the Georgian bank system
The Georgian bank system, just as in most countries of the world, is two-level. It is headed by the Central Bank of Georgia, and banks and financial institutions of the country are subordinate to it. Altogether there are 15 banks in Georgia. All of them, except one, are owned by foreign investors. Another important peculiarity of the country is that state banks are absent in Georgia.
It should be noted that in several consequent years the bank system demonstrates the growing income. As so, if for 2017 all Georgian banks made 869,8 billion lari, for 2018 their net profit had already made 914,4 billion lari. Therefore, the economy sector is the most interesting one for investors.
In 2019, the growth of income among Georgian banks had slowed down. In 4 months of current year, they had made 262,8 billion lari, which is almost 11% less than for the similar period of preceding year.
Leaders of the Georgian bank system are two institutions, TBC Bank and Bank of Georgia. Just these two had made 76%of profit of the entire Georgian bank system in 2018, 361,5 billion lari and 342,8 billion lari respectively; they also own 73% of all assets, 75% of all deposits and 72,2% of all credits.
Take a big deal and open a personal account within the premium service package from the Bank of Georgia.
Who may be interested in opening an account in a Georgian bank
The growing attractiveness of the Georgian jurisdiction, especially among citizens of neighbor countries, is explained by the following factors:
loyal and clear tax system – legal entities only pay 6 taxes, while corporate tax on income can be avoided if profit is forwarded to development of business;
tax benefits – special tax regulations apply for companies registered in Free industrial zones. They do not pay taxes to the state treasury if they sell products abroad. Also, Georgia has a special taxation regime for IT companies. The latter can obtain a status of virtual person and be exempted from practically all taxes except tax on dividends. This tax can also be avoided if using other legal means to pay profit to founders;
Make your global IT business even more successful – remote registration of IT company in Georgia.
possibility to obtain temporary resident permit – there are many ways to obtain resident permit in Georgia. The most popular is buying property priced over 35 000 USD (but since 5 July 2019 due to coming into force of a new decree of the Georgian government, the "limit" will be raised up to 100 000 USD). Besides, temporary resident permit in Georgia may be obtained by businessmen who invested in the country economy not less than 300 000 lari (new regulatory act coming into force on 05.07.2019 also obliges businessmen to purchase property for similar amount);
geographical position of the country – Georgia is sea gates for countries of the Caspian region; China also considers Georgia as a country-member of the "New Silk Way";
absence of corruption, growing tourist flow, simplicity of making business, beautiful nature and favorable climate.
This all makes Georgia a very prospective country for investors who operate at a global level, deal with real estate or tourist industry. Moreover, many non-residents will be interested in possibility of obtaining Georgian citizenship and prospective available for a new resident, e.g. visa-free access to countries of the Schengen zone.
Which Georgian bank is better for opening an account
Not every Georgian bank works with non-residents. Non-residents have more chances to open a corporate or personal account in: TBC Bank, Bank of Georgia, Tera Bank, and Silk Road Bank. But one should remember that remotely, without visiting the country, an account can be opened only in Bank of Georgia; other banks require personal presence of a customer.
Regarding such an important parameter for businessmen as availability of all necessary financial services in a bank, please be aware that all four mentioned banks have necessary bank products in their range. They provide services on operating-cashier procedures, international money transfer, and provision of access to accounts via different banking systems.
Not less important is the available developed branch network in a bank. According to this index, TBC Bank and Bank of Georgia are leaders among bank institutions. Please remember that absolutely all banks have their representative offices in Tbilisi; usually non-residents start their exploration of Georgia in the capital.
When describing Georgian banks that are the most popular among non-residents, it should be mentioned that Bank of Georgia is the only bank in the Black Sea region that makes emission of payment cards with the payment system American Express. This is another weighty argument of the bank.
Documents necessary for opening an account in a Georgian bank
List of documents necessary for opening an account in a Georgian bank depends firstly on type of a customer. When a service is required for a natural person – non-resident, he/she should provide:
international passport;
application of defined form;
example of signature;
verification of address (utilities bills, rental agreements, deeds of purchase).
From legal entity, an expanded set of documents is required:
by-law;
protocol of shareholders' meetings;
statement from the register of legal entities;
passports of founders and managers of company, verification of their addresses;
decree on assignment of director;
questionnaire and application of customer.
Moreover, it should be remembered that Georgia increased the level of fighting with money laundering and optimization of taxation. Local banks began to decline in service for companies if they suspect fake business, especially in case with legal entities registered in FEZ and with non-residents among their founders. As result, opening a corporate account in Georgian banks for them had prolonged to 1 week. For this period, bank officials extensively study the reputation of a customer.
Nevertheless, neither of this prevents customers (when needed) to open accounts remotely, using a power of attorney. It should be remembered that without assistance of an experienced lawyer you will not be able to obtain an effective financial instrument for making business at a global level.
Learn how to avoid problems with banks using a substance for companies in Georgia.
Benefits of services offered by Georgian banks
Georgian banks attract non-residents, especially those who seek for new tax havens after tightening of policy by banks of the Baltic region regarding non-residents. Recently these banks began to waive in service for non-residents, as well as began to block their accounts on the grounds of fight against money laundering.
Opening an account in a Georgian bank is reasonable for non-residents by the following reasons:
very low fees for operating-cashier services. Obtaining services in Georgian banks is cheaper than in banks of the Baltic region and of course EU. This works for legal entities just as for natural persons;
Georgian banks do not require that customers always kept balances on accounts;
Georgian banks do not transfer financial information on cash flows to tax bodies of other countries (Georgia had not signed the agreement on CRS);
Georgian banks provide a full range of financial services (international payments, corporate and personal accounts, whether in USD, EUR, or Swiss francs, Japanese yen, Russian rubles, or Chinese yuan), and have all available options for remote access to accounts (Internet, mobile, and SMS banking);
employees of the leading Georgian banks have fluent Russian and English.
All the abovementioned makes opening an account in a Georgian bank reasonable for non-residents who make business at a global level, and wish to provide high confidentiality and significantly reduce costs due to optimized taxation.
If you decided to register a company in Georgia or open an account in a Georgian bank, please contact us at: info@offshore-pro.info. Our experienced lawyers will prove you maximum assistance and will help to obtain an effective financial instrument for global payments in the nearest time. You can open an account as remotely, so as with personal presence.