Remote opening of a personal account in Bank of Georgia without visiting a bank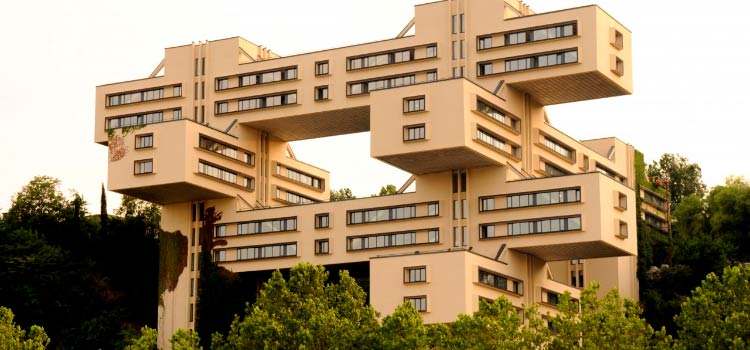 Non-residents may reasonably open a personal account in Bank of Georgia due to the following reasons: possibility of minimizing tax burden, high quality and low cost of service, including premium services, absence of problems with communication (bank personnel fluently speaks Russian and other languages), high level of data confidentiality (Georgian banks do not exchange the financial information with tax departments of other countries).Businessmen are particularly attracted by many aspects in Georgia: low level of taxation, cheap workforce, convenient geographical location, low fees for electric energy, and absence of corruption. Georgia has created favorable conditions for any business, but most of all this jurisdiction attracts those who deal with international trade, transfer, logistics, mining of cryptocurrencies, and production. By opening a personal account in the leading Georgian bank owners of business can save on taxes: from dividends Georgia withholds 5%, from salary — 20%. Meanwhile, there are legally permitted variants to avoid payment of taxes.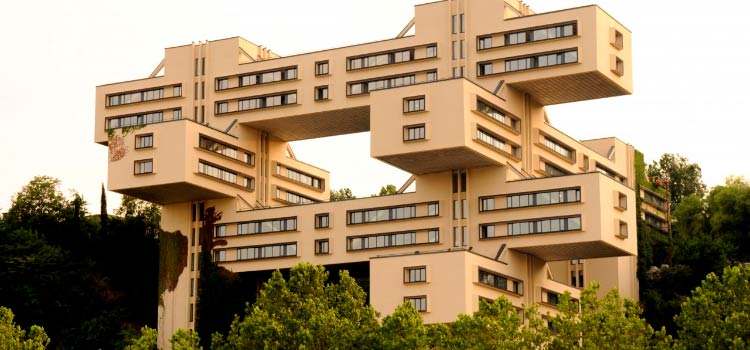 Opening a bank account in Georgia for Russians, Ukrainians, Belarusians, and residents of neighbor states will be easy and prompt with the help of Offshore Pro Group, without any need to visit the country. The price of service is 2999 EUR, but a customer should also consider expenses for postal delivery of documents by a global courier.
Opening a bank account in Bank of Georgia for non-resident: few facts about the bank
Bank of Georgia is the most popular and reputable bank in Georgia. This is due to the fact that the bank has the most branched network in the country (259 offices), big number of ATMs (886) and self-service machines (3 200 SSM), as well as provides full scope of bank services for legal entities and natural persons, including non-residents.
Mobile banking by Bank of Georgia is the best in the country, which is certified by a continuously growing number of its users (mBank). As of 01.04.2019, the number of users reached 453 thousands, while the number of transactions made 8,1 mln., which is 88% more than for a similar period of last year.
Moreover, Bank of Georgia is the exclusive provider of four international payment systems in Georgia:
American Express;
Diners Club;
Discover;
JCB.
Also, by results of 2018 Bank of Georgia takes the 2nd place in amounts of credit and deposit portfolios – 8,9 and 7,8 bln. lari, respectively. This bank, together with TBC Bank, controls over 70% of the Georgian banking market. Customers of Bank of Georgia are more than 2,2 mln. of natural persons and companies.
A weighty advantage of Bank of Georgia is the big number of correspondent banks, including: Agricultural Bank of China Limited (China), Alfa-Bank (Russia), Ameriabank (Armenia), Belarusky Narodny Bank (Belarus), and Citibank N.A. (USA).
Leading positions of Bank of Georgia in the local financial market are verified by multiple awards:
The best bank in social networks of 2014;
The most reliable bank in Georgia in 2014;
The best bank according to magazine Euromoney in 2013;
The best bank according to magazine Global Finance in 2010.
Our service helps you to increase the effectiveness of business in the IT sphere – register IT company in Georgia with account in Bank of Georgia.
Opening bank account in Bank of Georgia for non-residents: what are the benefits?
In Bank of Georgia citizens of other countries and Georgian people can obtain the full scope of all necessary bank services: order a payment card of an international payment system, open a deposit (with right for early termination or without), open a personal account for payments, exchange currency, register a mortgage or other credit.
Payment cards in Bank of Georgia
A special pride of Bank of Georgia is that it offers customers plastic cards of three payment systems, as opposed to most banks offering two. Bank of Georgia works with Visa, MasterCard and American Express. Meanwhile, Bank of Georgia is the exclusive representative of American Express in the Caucasian region.
Non-resident natural persons may easily open a bank account online without visiting the bank and issue a payment card in Bank of Georgia. The bank offers customers as classic, so as privilege plastic cards. The first are standard payment instruments using which customers can withdraw cash, pay for goods and services in shops, or pay for online shopping. Privilege payment cards are the bank instrument of the top class, which certifies a high status and extra paying ability of a customer. Such plastic cards have extended limits for cash withdrawal and payment operations, as well as a number of extra benefits: concierge service, increased accrual of bonuses/points, and insurance.
Fees for servicing of debit payment cards of Bank of Georgia for non-residents and citizens of Georgia:
Visa/MasterCard
Visa/MasterCard Gold
American Express Rewards Card
Validity term, months
12 or 24
12 or 24
36
Service fee, lari
40 and 50
110 and 150
40
Currency
GEL / USD / EUR
Credit payment cards of Bank of Georgia are issued for two payment systems: American Express and MasterCard. Meanwhile, the latter are issued immediately upon customer request.
Terms of using credits by Bank of Georgia are the following:
American Express Gold Card
American Express Card
American Express Blue Card
MasterCard EXPRESS UNIVERSAL CARD
Validity term, months
48
Annual fee, lari
180
85
85
—
Beneficial period, days
55
Currency
GEL / USD / EUR
Credit limit, lari
20 000
6 000
2 000
1 500
Interest rate, %:

· cash withdrawal

· wire payments

26

18

26

20

26

22

33
Daily limits:

· ATM withdrawal

· wire payments

4 000

absent

1 500

absent

1 500

absent

1 500

absent
Also, among services of Bank of Georgia are payment cards for children and students. These are much easier for paying in public transport or shopping in malls.
Opening personal account for non-resident or placing money on deposit in Bank of Georgia
Bank of Georgia allows its customers placing free money on one of deposit accounts. There are four main deposit programs:
fixed-term – with an increased interest rate, designed for saving money and obtaining interest profit;
savings – designed for helping in saving money;
children's – opened by parents to save money for their children until legal age;
on-demand – allows customer withdrawing cash at any moment when necessary.
All deposits are opened in four main currencies (except on-demand):lari, US dollar, euro, and sterling. If a customer uses mobile or Internet banking to place money on deposit, an interest rate increases for 0,2%.
A deposit in Bank of Georgia may be opened for a term 3 to 24 months (3 months step). Nominal interest rate – from 7% in lari, from 1,1% in dollars, from 0,15% in euro, and from 0,05% in sterling.
Apart from standard currencies, the bank also operates with the les popular: Polish zloty, Norwegian krone, Swiss franc, Canadian dollar, etc.
Opening account in Bank of Georgia for non-resident and remote channels for cash management
Bank of Georgia offers its customers massive opportunities to manage their cash flows remotely. Natural persons may also open a bank account online without visiting the bank.
In summary, customers in Bank of Georgia may use the following options of banking:
Internet
mobile
phone
SMS
e-mail
As well as direct debiting and standing payment order.
Remote services of bank may be easily used by non-residents; they may operate their personal accounts without visiting the office and while being in their country. Also, using online banking customers may:
obtain information on cash flows at any moment;
issue statements of an account;
pay for utility bills, make transfers, including international transfers;
convert currency;
open and top up deposits and personal accounts;
order debit and credit cards;
block plastic cards at their loss;
activate other bank services.
All transactions made by a customer independently in his personal cabinet are verified by a code generated using a special device DigiPass.
Personal account in Bank of Georgia: varieties and terms of use
A personal account is convenient for non-residents for receiving cash, as well as to perform various payments. It should be noted that opening a bank account can be made online by natural persons without visiting the bank. Bank of Georgia offers to types of personal accounts: universal and standard.
A universal account is better for those who need an ongoing access to their assets. A customer who had opened such account is immediately provided with a payment card. Monthly payment for maintenance of an account is 11 lari; also, a customer pays the cost of issuance of a payment card.
Standard account does not provide such freedom to a user as a universal one. It is more suitable for wire payments. Withdrawing cash from a standard account is only possible at a bank office. Payment for opening such account is 10 lari, also a monthly fee of 1,5 lari for servicing is paid.
Other services for customers of Bank of Georgia
Also in Bank of Georgia customers may use several other financial services:
international transfers without opening an account: Contact, Zolotaya Korona, Western Union, MoneyGram, Elva, Unistream, Ria;
deposit boxes – small (44×24,2×7,4 cm) – 1,5 lari daily, medium (44×24,2×11,4 cm) – 2 lari daily, large (44×24,2×19 cm) – 2,5 lari daily;
traveler checks American Express – cash withdrawal in local currency – free, in euro – 0,7% min. 8 lari;
currency exchange – Bank of Georgia works with 35 currencies.
Learn more about basic services for non-resident companies that want to start their business in Georgia.
Opening account in Bank of Georgia – what are the advantages for non-residents?
Bank of Georgia has multiple advantages over its competitors. First, a bank account can be opened without visiting the bank. Second, the bank has a wide experience of working with non-residents. Third, the bank offers all necessary services that non-residents may need. Fourth, the personnel of the bank speak Russian, English, and French, so there are no problems with communication.
A personal account in Bank of Georgia may be used by non-residents for:
accrual of dividends;
receiving salary or payments for their services (especially relevant for freelancers);
withdrawal and exchange of cryptocurrency – Georgia is among leading countries in amounts of miming of virtual currency worldwide. The country provided all conditions for organization of such business: cheap electric energy, tax-free territories, cheap workforce, and low cost of rent.
It is economically sound to open an account in Georgia for citizens of Russia, Ukraine, Belarus, Armenia or other country because:
economy from tax on dividends – tax rate in Georgia is 5%;
agreements on avoidance of double taxation allow avoid payment of taxes to the Georgian jurisdiction (no such agreement with Russia);
Georgia does not participate in the system of automatic exchange of financial information, so tax authorities of other countries may not know about cash operations of their citizens in Georgian banks;
low service fees – cost of services in Bank of Georgia is much lower than in banks of CIS and EU.
How can non-residents open personal (operating) account online without visiting Bank of Georgia?
The procedure of opening an account in Bank of Georgia remotely when assisted by the company Offshore Pro Group is very simple, and includes the following steps:
Addressing us at info@offshore-pro.info.
Consultations with our employee regarding terms of bank service.
Payment for services by any convenient means – 2999 EUR.
Completion of a short questionnaire and transfer of documents.
Our lawyer will prepare a power of attorney for opening an account and provision of corresponding services (payment card, banking).
Customer notarizes a power of attorney and together with notarial copies of documents delivers to us via international courier service.
Our employee opens a personal account in Georgia.
Agreement for opening an account, payment card, and a code generating device for making payments via banking is sent to a customer.
The list of documents necessary for a non-resident to open a personal account in Bank of Georgia only includes an international passport and a questionnaire.
If you wish to obtain an effective instrument for making personal financial operations, please contact us at: info@offshore-pro.info. In just a few days we will open for you a personal account in the leading Georgian bank.
Tags:
#Bank Of Georgia
#Banks of Georgia
You are welcome to review other interesting articles on Georgiawealth.info: