How to get a residence permit in Georgia?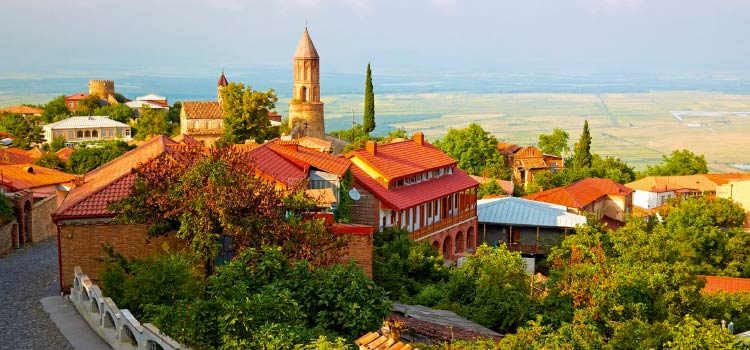 The residence permit of Georgia is of interest to many people, especially those who live in CIS countries and countries bordering with Georgia. In particular, the idea to relocate to Georgia is popular among residents of Russia, Kazakhstan, Azerbaijan, Armenia, Belarus and Ukraine. Recently quite a few residents of Europe and even USA find Georgia attractive for down-shifting style relocation. The residence permit to live in Georgia allows foreigners to have the same rights as Georgians and also simplifies the border crossing. After a foreigner receives a residence permit to stay in Georgia, non-residents will no longer have to apply for an additional package of travel documents (visa).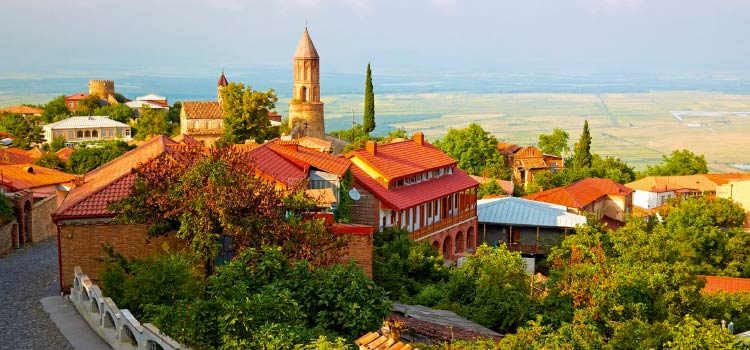 On top of that, a residence permit is a first step towards becoming the citizen of Georgia and getting a Georgian passport in ten years. However, a residence permit still has its limitations – residents of Georgia, unlike citizens, cannot participate in the national army service and political elections / referendums. However, these nuances are not important for those who have their own business in Georgia, professional employment or business interests.
What are the types of residence permit in Georgia?
The Georgian government has developed a special legislative framework for obtaining a residence permit. Only by observing the law, it's possible to count on obtaining the residence permit that will allow you and your family to reside in Georgia temporarily or permanently. This applies to both temporary and permanent residence permits in Georgia. A temporary residence permit is issued for only a period one year, however, any non-resident has the opportunity to extend it. After six years of residing in Georgia with a temporary residence permit, the authorities will enable a person to obtain a permanent residence permit.
Who can get a temporary residence permit in Georgia:
Workers, freelancers or businessmen.
Students and university staff.
Family reunion candidates.
Former citizens of Georgia.
Victims of domestic violence and stateless persons.
owners of property (apart from the land plots) worth more than $ 35,000.
Permanent residence is issued also to spouses, kids and parents of those who lived in Georgia for at least six years. Although this period of six years doesn't include the following periods: treatment, diplomatic service and studies. If a non-resident actively invests in the national economy of Georgia, he is entitled to get a residence permit. As a rule, investments range is starting from 122,000 dollars ( 300 000 of a local currency – lari).
Will the legislative base of Georgia Immigration Law change?
It is a well-known fact that the Georgian government intends to reduce the availability of a residence permit for non-residents. This will manifest itself in increase of investment level for foreign guests that intend to get a temporary residence permit. This applies to investors who invest in the economy or own property. Moreover, according to the intended law change, the period of a permanent residence permit is reduced from 10 years to 5 years. So far, all new requirements and conditions are considered in the Parliament of Georgia, representatives of the authorities are studying two versions of draft laws.
Investment and residence permit
Georgian government intends to offer investors the following conditions for obtaining a residence permit:
Invest in the national economy or the real estate market (apart from the investments into rural land plots) of Georgia starting from and not less than 300,000 dollars. In this case, a non-resident will be entitled to remain in the country for five years. If at the same time a person wishes to receive a permanent residence permit, he must invest 120,000 dollars per year in the economy or own the real estate in Georgia for the period of these five years.
There is also another way – Investment into Georgian economy not less than a 100 000 USD alongside with the purchase of five-year government bonds totaling approximately $ 400,000 or making an investments amounted not less than 300 000 USD with a compulsory creating of at least 8 job positions for the citizens of Georgia. After investing into Georgian economy 300 000 USD the permanent residence is received not only by investor, but also by the members of his family: spouse, kids, adult dependents that cannot get an employment for any legitimate reasons.
Until such points are introduced into the main law, investors will have to invest in the national economy – $ 122,000. It's important to note that obtaining a permanent residence permit applies not only to the investor, but also to his family members.
Short-term residence permit in Georgia
This residence permit applies to property buyers in Georgia with value exceeding $ 35,000. Despite the fact that the investor is allowed to reside in Georgia for only a year, investor has the opportunity to extend the period by continuing to own the property. But it's worth remembering that the documents are prepared in advance at the House of Justice or the Agency for the Development of Public Services. It is advisable to resolve all issues two months before the expiration date, definitely 40 calendar days in advance prior to residence permit date of expire.
There is a variant of a clause in the coming Georgian Immigration law that provides for an increase in the price of real estate from $ 35,000 to $ 100,000. Another variant of the coming Law offers to cancel this option all together.
According to official statistics for 2018, in the capital of Georgia over the past years about 34,600 apartments worth $ 38 million were sold, which is almost 40% more than before last period.
The average price tag for a new apartment in Tbilisi is 720 dollars per square meter, and the secondary price is slightly cheaper – 650 dollars per square meter. At the same time, buyers are guided by apartments with a size of 65-70 sq.m., preferring new buildings to secondary housing. The majority of property sales – more than 65% falls on newly built property.
Newly renovated apartments and fully equipped are much more expensive than all the other options. For example, the price for them can reach 1010 dollars / sq.m.
Residence permit in Georgia for employees
The current legislation provides for the possibility of obtaining a residence permit by employees for a period of 6 months to 1 year, subject to the existence of an employment contract, where the stipulated monthly income level is 2 times more than the subsistence level at least 2 times (as of February 2019, 179.1 GEL is approximately 66.58 USD).
In one embodiment planned to provide for the possibility of registration of a residence permit for hired employees. But provided that the minimum annual turnover of the company where they work is not less than 50,000 GEL (approximately 18,600 USD) for everyone who wants to receive a residence permit. For example, if a company has three employees claiming a residence permit, then the company's annual revenue must be at least 150,000 GEL. In addition, the mandatory requirement is to ensure the average monthly wage level of at least 900 GEL (approximately 334.57 USD). The second version of the draft law provides for issuing a residence permit only to those people whose specialty will include in the list approved by the government of Georgia: to form it from the professions that the country needs most.
Now, in order to obtain a residence permit for work, it is also necessary to confirm that there is a balance on the bank account of at least 4,200 GEL (approximately 1,700 USD). It is issue for a period of 6 months to 1 year. But the usual practice is to provide a residence permit for six months, with the possibility of renewal every year. After 6 years, a non-resident receives the right to receive a permanent residence permit, but on condition that he continues to work.
Documents required for obtaining a residence permit in Georgia
Just investing in real estate or opening a business in Georgia is not enough to get a residence permit. In order to reduce the likelihood of abuse in this area, the government of the country requires, in addition to the standard documents, to submit:
to obtain a short-term residence permit (purchase of real estate) – a report of an independent expert confirming the value of real estate at the level of 35,000 USD, and recommendations of three citizens of Georgia;
To obtain an investment residence permit, an independent auditor's report confirming the value of the investment, as well as recommendations of the three company managers who should have Georgian citizenship.
In addition to the above documents, foreigners must submit the following documents to apply for a residence permit in Georgia:
international passport or other identity document;
2 photos 3 × 4;
application – fill in at the time of application by an employee of the House of Justice.
Absolutely all appeals are thoroughly tested by the Georgian security service and police. As practice shows, the likelihood of obtaining approval at the request of residents from Western countries is higher than for citizens of Iran, Iraq, Syria or Pakistan.
The process of obtaining a residence permit in Georgia
Conventionally, the whole process of applying for a residence permit in Georgia divides into the following stages:
Visa processing – only foreigners with immigration visas can apply for a residence permit (category D, including D1 – a labor visa, D3 – a study visa, D4 – for the purpose of family unification, D5 – issue by owners of real estate worth more than 35,000 USD). A visa is not required for citizens of countries that may be located on the territory of Georgia for 1 year. This list includes 98 states, including the EU countries, Ukraine, Belarus, Russia, Turkey, Uzbekistan, and Armenia.
Visit Georgia.
Register a company or choose a property.
Open an account in a leading Georgian bank. Foreigners are advised to contact Bank of Georgia, Silk Road Bank, TBC Bank or Tera Bank.
Transfer money to account.
Pay the cost of real estate or invest money in other assets.
Collect all documents, including get an independent assessment of real estate / investment.
Apply for a residence permit. This you can do at the House of Justice or at the State Services Development Agency.
Withdraw permission and within a month apply to the House of Justice for issuing an ID card.
Advantages of a residence permit for foreigners in Georgia
A residence permit in Georgia allows non-residents to enjoy all the benefits that are available to citizens of the country. They have the right to do business, work, study, invite other foreigners to the country. Foreigners with a residence permit are able to enjoy all the rights and freedoms that provided for by the country's constitution, except for the right to vote and cannot serve in the army.
After 10 years of being in the territory of Georgia with a residence permit, a foreigner has the right to apply for Georgian citizenship. But in order to obtain the latter, it is necessary to pass exams in Georgian language, history and law. The Georgian passport, in turn, makes it possible to visit 114 countries of the world without a visa, including the EU and Schengen countries, as well as most of the CIS countries, Iran and Turkey.
In the ranking of freedom of movement as of March 2019, the Georgian passport ranks 49th position in the world. Among the CIS countries, the best result is only in Russia (47th place).
If you want to get a temporary or permanent residence permit in Georgia by buying an apartment or investing in the country's economy, please contact us at Offshore Pro Group. Our email address is info@offshore-pro.info. Our employees are always ready to assist in the selection of real estate, registration of a company, opening a bank account, preparation of an independent appraisal report.