A comfortable apartment in "The First New York Skyscraper" in Tbilisi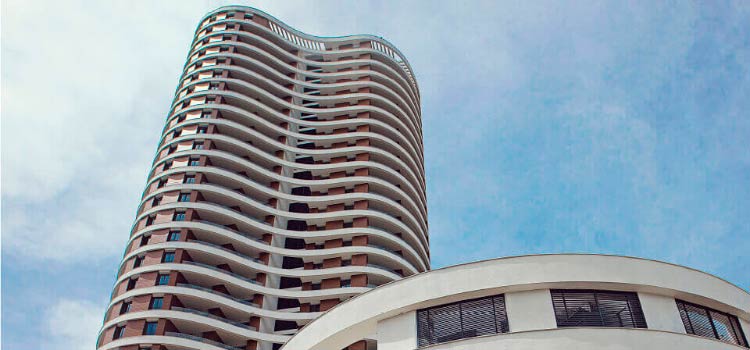 Buying an apartment in a newly built multi-story house is a good investment especially if the real estate market in the country is on the rise. Apart from that, renting out a comfortable apartment in a popular tourist area brings a secure passive income. These are exactly the reasons why foreign nationals, from the neighboring countries in particular, buy apartments in Tbilisi and other Georgian cities. In addition to the profit this purchase will bring, a real estate ownership allows applying for a residence permit in Georgia. Let us inspect the benefits a non-resident will receive by buying a comfortable apartment in Tbilisi.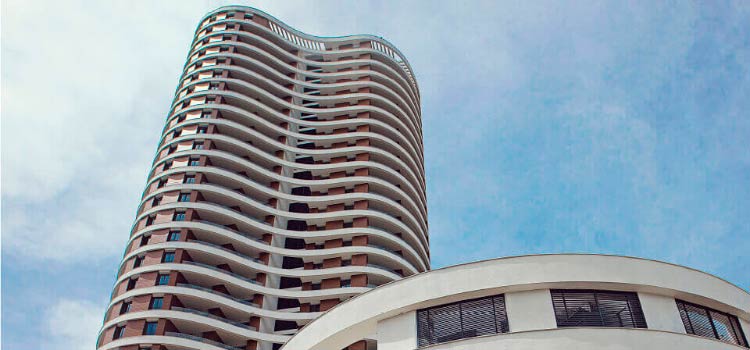 Purchasing an apartment in Tbilisi: investment benefits
The Georgian real estate market has been steadily growing over the recent years. In the fourth quarter of 2018, it grew by 8.8% in comparison to the previous quarter. The overall yearly growth amounted to 22.3%. Tbilisi is the leader in sales and rent of real property in the country. Georgian capital of today is alluring for business people indeed. This is the best-developed city in the country, and is has everything necessary for comfortable life and productive work. Headquarters of Georgian banks, missions of international companies and organizations, embassies and consulates of foreign countries, and most state and government agencies are located in Tbilisi.
The constant inflow of foreign visitors who come to Georgian capital for work or rest contributes to the demand for residential accommodations. During the first three month of 2019, 300 801 foreigners entered Georgia through Tbilisi international airport, and this is 22.6% of the total number of foreign visitors to the country.
Last year an unprecedented number of people came to Georgia from abroad – almost 8.7 million. Of them 4,756,820 people (54.8%) came for holidays, while others came on business, or they came to see their relatives, or to improve their health, and so on.
It is no surprise that people coming to Georgia from abroad are interested in finding a nice place to stay first of all. Thus, the continuous growth in the number of foreign visitors drives up the demand for residential accommodations. In 2018 real estate trading in Tbilisi grew by 39% to the previous year and reached 1.61 billion dollars. Apartments in newly built houses were the most popular with the buyers. In total 22,484 such apartments were bought, which is 65% of the total real estate sales.
An apartment in Tbilisi: positive sides of the purchase
Owning a comfortable apartment in the capital of a European country is not only admirable but profitable as well. Purchase of residence accommodations is the most widespread and easiest type of capital investment. The buyer receives double benefit when purchasing an apartment in Tbilisi:
The prices for real estate in Tbilisi steadily grow, which is corroborated by a TBC Bank report. Thus, in 2018 the cost of residence in the capital city rose by 6,5% if calculated in Georgian laris and 5.3% if calculated in US dollars. This means that selling the apartment after some time will bring profit to its owner;
The increasing inflow of foreigners to the country contributes to the growth of demand for rental residence space too. In 2018, the rental revenues in Tbilisi rose by 9.3%. The average rent in the fourth quarter of 2018 was US$ 7.51 per one square meter (10 sq. ft.) per month. The figure for the fourth quarter of 2017 was US$ 6.98. The most expensive rental apartments are located in Mtatzminds and Vake: in the fourth quarter of 2018 the price for one square meter per month was, correspondingly, US$ 8,72 USD и US$ 8.06 USD in these districts. The least expensive rental residence can be found in Gldani district – US$ 4.4 per sq. meter per month.
Thus, if the investor rents his or her apartment out for a certain period of time and then sells it, they can considerably increase their fortune.
Why is it a good idea to buy an apartment in Tbilisi and not in some other Georgian city? The answer to this question is obvious:
Tbilisi is popular with tourists all the year round while some resort cities such as Batumi or Gudauri, for example, enjoy large numbers of visitors only in the high season. Thus, there is constant demand for residential accommodations in Tbilisi;
This city is also the business center of the country. Headquarters of all the largest Georgian and international banks and corporations are located here;
Tbilisi has the most advanced social infrastructure. There are multiple shops and trade centers, kindergartens, schools, and universities. There are educational institutions where languages other than Georgian are used in training, namely, English, German, and Russian;
Tbilisi Free Industrial Zone (FIZ) is certain to interest those who are engaged in business on the international scale and who are looking for a country with a beneficial tax legislation. A company registered in a Georgian FIZ is exempt from all national taxes but only if it has business with foreign (non-Georgian) partners;
Learn more about the benefits of having a business company registered in Tbilisi FIZ.
There are inviting conditions for IT business in Georgia as well. One can have an IT company registered in Georgia and then acquire a "Virtual Zone Person" certificate. Holders of this certificate also do not pay taxes excluding the dividend tax. However, the same rule applies to such companies as cited above: in order to be tax exempt they must sell their products abroad only;
Learn more about the advantages of the Virtual Zone Status certificate.
Free trade agreements with the EU and the UIS countries (including Ukraine) and also with China, Gong Hong and Turkey make it reasonable to transfer the production facilities from other countries to Georgia. Goods manufactured on its territory will acquire a "Made in Georgia" label that allows selling them to the abovementioned markets without customs duties. It also must be noted that the list of countries that Georgia has such agreements with, is going to extend in the nearest future. Negotiations are underway with India, Great Britain, the Persian Gulf countries and Israel;
Learn more about what countries Georgia has made free trade agreements with.
There is an international airport and a train station in Tbilisi. Besides, international highways run through the city;
The loyal migration legislation allows citizens of 98 states to remain on Georgian territory for one year without a visa. Ukrainian and Turkish citizens can visit the country on their national passports;
Georgia geographical position is also highly relevant for doing business here. It holds the keys to the sea gate to Europe for the Caspian Basin countries. China, in its turn, considers Georgia as one of the partners in the "New Silk Road" project. Chinese manufacturers plan to use Georgia for transit of their goods to Europe.
The facts cited above show that buying an apartment in Tbilisi does make good sense whether you intend to live in it or let it on a lease. And of course buying an apartment that costs more than US$ 35,000 should interest those who would like to obtain a Georgian residence permit. Currently this is the minimum cost of real estate that allows applying for the temporary residence permit. Obtaining such permit from the authorities will take no more than one month after the purchase of the property.
Obtaining a Georgian temporary residence permit on purchasing an apartment in Tbilisi
Georgian legislation allows foreigners to apply for a temporary residence permit (TRP) if they have purchased some real estate worth at least US$ 35,000. Rumors have been circulating for several months that the government plans to raise the limit to US$ 100,000 but the bill has not even been discussed by the Parliament yet.
TRP applications can be filed in a House of Justice (in Tbilisi it is located at 2 Naberehznaya st.) or in the State Service Development agency. The required documents include the following:
Application form filled out at the moment of application;
An extract from the registry evidencing the ownership of the property;
Expert appraisal of the property;
Foreign passport;
2 photographs 3×4 centimeters;
Recommendation letters from three Georgian citizens;
Receipt proving payment of the service fee.
The amount of the service fee depends on how soon one wants to receive the TRP: in 10 days – 410 laris, in 20 days – 330 laris, in 30 days – 210 laris.
The shortest time required for registering a real property purchase bill with the authorities and obtaining a TRP is 11 to 12 days.
The temporary residence permit is usually valid for one year. After this year expires, the permit can be prolonged for another year on the condition that its holder still owns the property against which the permit was issued. Prolongations can continue and after six years, the property owner and his/ her family can obtain permanent residence permits.
Learn more about specifics of obtaining a Georgian residence permit.
An apartment in Tbilisi: who may be interested
When travelers arrive to a new city, their first concern is finding a cozy place to stay. In the first quarter of 2019 foreigners have spent 305.3 million laris on accommodation. This is second only to their spending on food and drinks – 310.5 million laris.
Many business people who have to visit Georgia often prefer to buy apartments in Tbilisi in order to spare themselves the trouble of looking for a place to stay every time they come. However, there are other categories of people who may be interested in purchasing an apartment in Georgian capital:
Business people who want to have a company registered in Tbilisi FIZ and start doing business there and also those who come to Georgia often;
Students of Tbilisi universities. Georgian education attracts more and more students from abroad, medicine being the most popular field of study. Education here is more affordable while diplomas from Georgian higher education institutions are accepted in Europe;
People who want to reside in Georgia – temporarily or permanently;
Non-residents of Georgia who want to lease the apartment out or otherwise sell it after some time at a higher price.
A comfortable apartment in the trendiest building in Tbilisi
We invite those who want to make an investment in Georgia to consider buying an apartment in "Tbilisi Gardens" residential estate. It is a 29-story skyscraper that was built with the use of US skyscraper construction technologies. It is located at 6 Asatiani Street, right in the center of the prestigious Saburtalo district.
The project was designed by Quadrum Global Company that makes construction projects for skyscrapers in New York and Miami. The house is built strictly by American standards. It is often referred to as "The First New York Skyscraper" in Tbilisi.
The developer set themselves the task of making the building as comfortable and safe for its residents as possible. Only the highest quality materials from world leading manufacturers were used in construction: Mitsubishi elevators, Lorenso aluminum structures, Sika insulation, Vitra bathroom equipment, and Carrara marble.
It also should be notes that "Tbilisi Gardens" building meets the American NFPA fire security standards. All the public spaces have sprinklers, loudspeakers, and smoke control systems. There are two escape staircases in the building and emergency lights. The interior of the building was designed by Vicente Wolf, one of the top 10 American disigners.
"Tbilisi Gardens" was put into operation in the third quarter of 2018. The distance to the center of Tbilisi is 8 kilometers (5 miles). A subway station and a bus stop are in close proximity. The building is surrounded by objects of social infrastructure: shops, drugstores, schools, kindergartens, supermarkets, cafes, and restaurants. Not far away from "Tbilisi Gardens", a racecourse and a green park can be found.
"Tbilisi Gardens" has a back-up water reservoir, an emergency electricity generator, and four high-speed elevators – one cargo elevator and three passenger ones. In addition to that, the following objects can be found on the "Tbilisi Gardens" premises:
A 21,000 square meter (25,000 sq. yard) green zone that was created by Italian designers and that cost the developer US$ 1 million;
A large lobby with a waiting area and concierge service;
Underground parking;
A kindergarten;
A swimming complex that includes a 25-meter (27-yard) swimming pool for adults, several smaller swimming pools for children and several saunas;
A conference hall;
A 375 square meter (450 sq. yard) fitness center.
The building and the adjacent territory is under round o'clock security surveillance.
There are 173 apartments in "Tbilisi Gardens" from 59.6 square meters (71 sq. yards) to 244.9 square meters (almost 300 sq. yards) in size. The ceiling is 3.05 meters (10 feet) high. Every apartment has air conditioning and a technical balcony where boilers are located.
We invite you to consider buying a two-bedroom apartment in this residential complex 127 square meters (almost 152 sq. yards) in size. It is on the 14th floor and has a large balcony (that is, in addition to the technical balcony) with a fantastic view of the city and the park. The interior of the apartment is superb, all the necessary furniture, bathroom equipment, and home appliances are there as well. Cold and hot water supply, central heating, Internet connection, cable TV, and air conditioning are also available.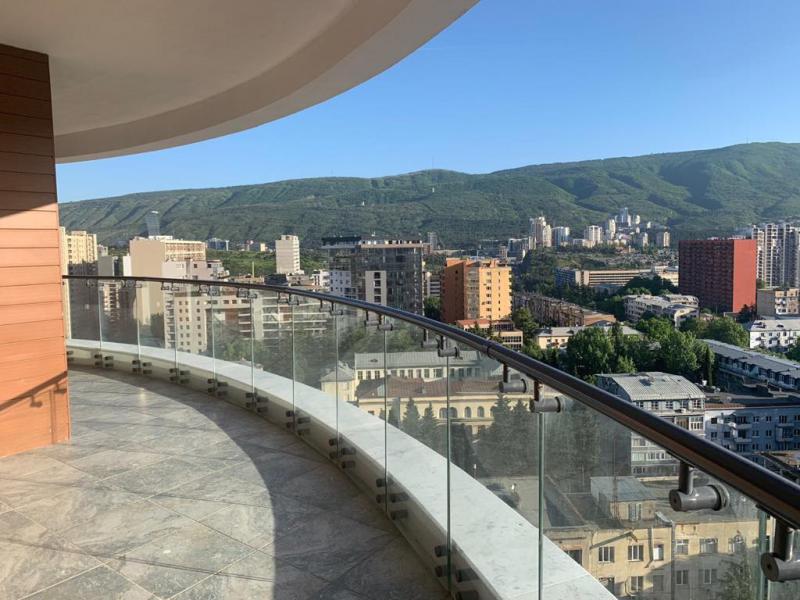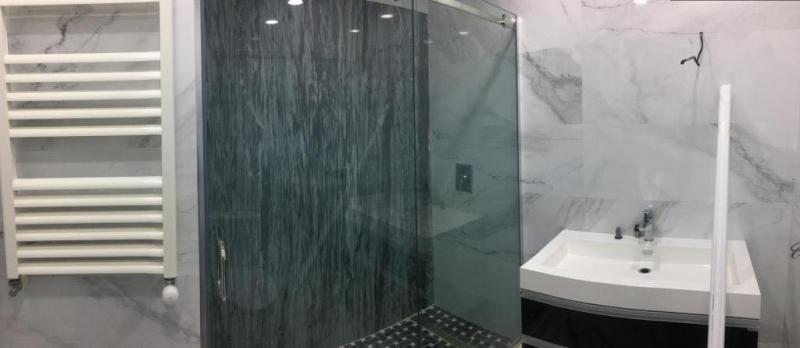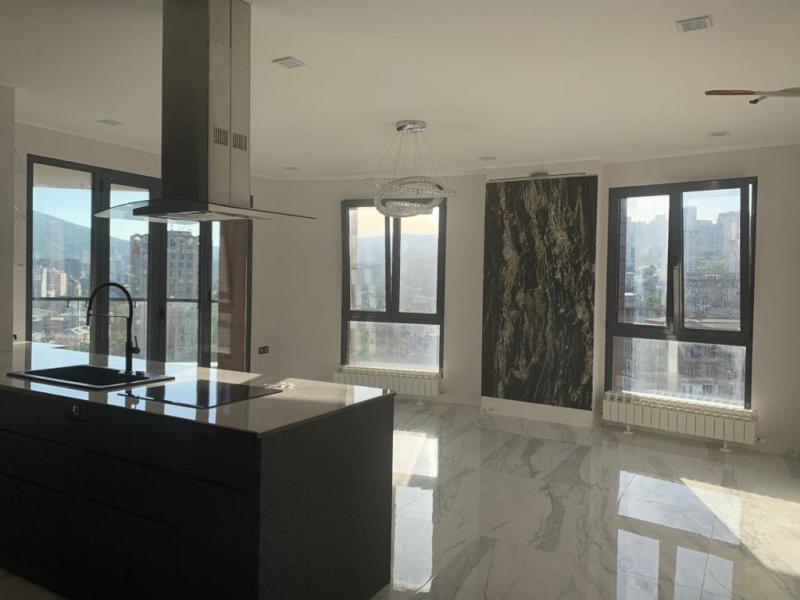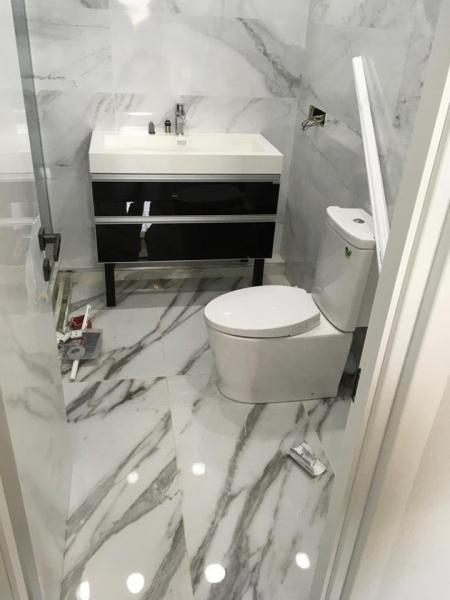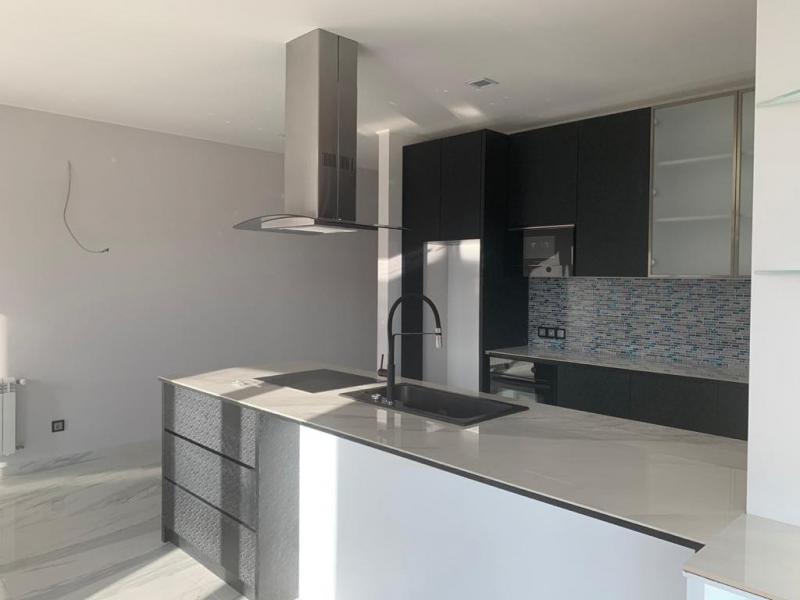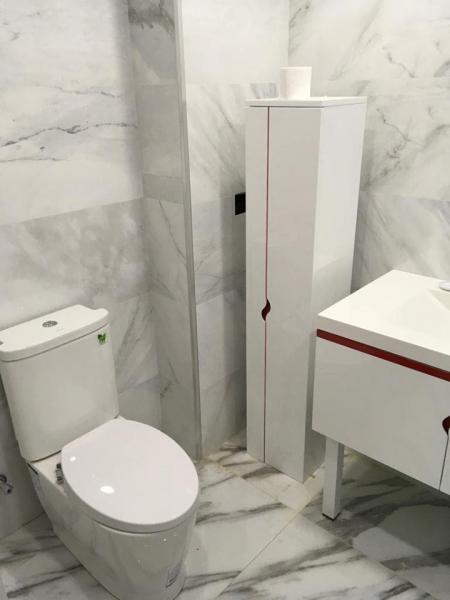 \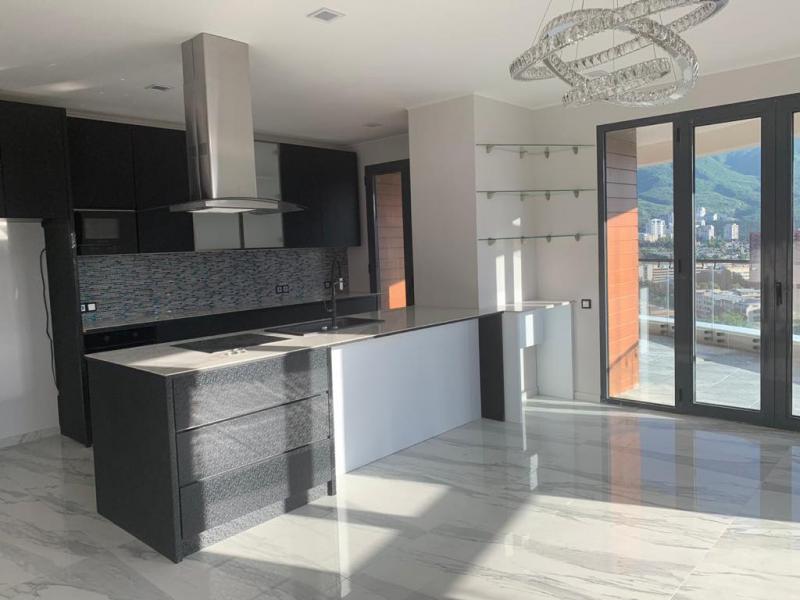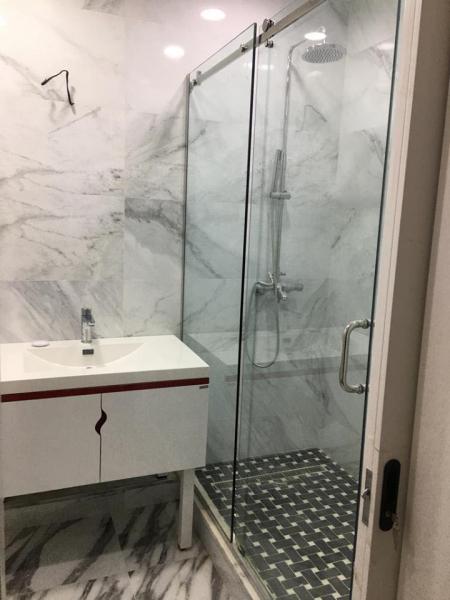 You can purchase this luxurious apartment in a prestigious district of Tbilisi for US$ 280,000. Ownership of this first-class piece of real estate provides for an opportunity to apply for a temporary residence permit in Georgia.
If you are interested in buying this deluxe two-bedroom apartment in "Tbilisi gardens" building, please contact us via e-mail: info@offshore-pro.info. We will gladly assist you in making a truly good purchase and also prepare the documents for a TRP for you.
Tags:
#Apartments in Georgia
#Residence permit in Georgia
You are welcome to review other interesting articles on Georgiawealth.info: