Purchasing an apartment in the district of Tbilisi best suited for living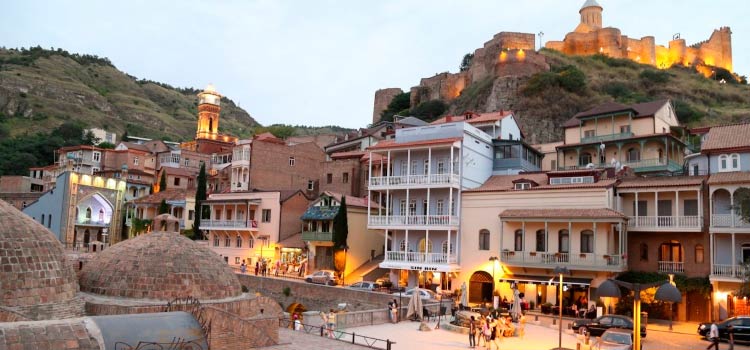 Buying an apartment in a newly built multi-story house in Tbilisi is a lucrative form of investment indeed. It is especially popular with foreigners from the neighboring countries such as Russia, Ukraine, Belorussia, Armenia, Azerbaijan, and Turkey. The demand for apartments in Georgia is growing due to constant rise in residential accommodation prices, increase in the number of tourists to the country, and the possibility to obtain a Georgian residence permit. Another factor that contributes to the increase in the number of purchase deals made with foreigners in Georgia is the simplicity and the speed of registering such deals with the authorities. Besides, the language barrier is almost inexistent in Georgia as nearly everybody speaks English and/ or Russian there.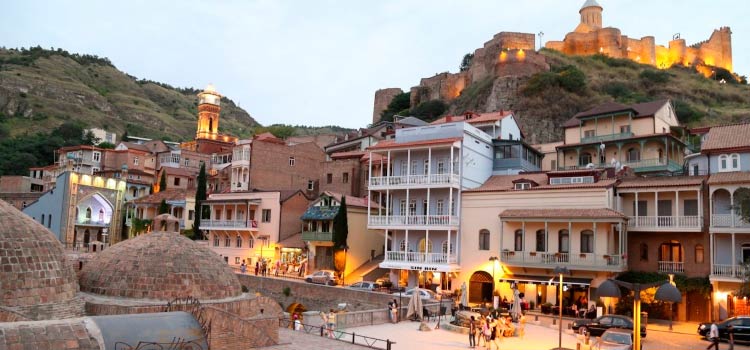 Tbilisi: the heart of Georgian hospitality
According to the written sources, Tbilisi was founded in 484 A.D. However, information about settlements at this site can be found in ancient Roman maps. The legend goes that king Vakhtang Gorgasali founded the city at the place where he discovered hot springs while hunting pheasants. The settlement grew around the hot springs to eventually turn into a large city.
Saunas built on Tbilisi sulfurous hot springs are well-known internationally and they are considered the central tourist attraction in the city. They are located in the most ancient city area called Abanotubani. Apart from the sauna complex, there are multiple other historic sites in Tbilisi, such as Anchiskhati Temple, Narikala Fortress, Mtazminda Mount, Kashveti Church, and many others.
Tbilisi is the cultural, business, and industrial center of Georgia. It is divided into the following city districts: Vake, Saburtalo, Isani, Samgori, Didube, Chugureti, Krtsanisi, Mtatsminda, Gldani, and Nadzaladevi. The capital has a very well developed social infrastructure; there are lots of shops, bars, restaurants, schools, kindergartens, universities, bank offices, and headquarters of many Georgian and international companies in the city.
Purchasing an apartment in Tbilisi: the benefits the investment will bring
US$ 1.61 billion worth of residential accommodations were sold in Tbilisi in 2018, which is 39% more than in the previous year. The total of 34.6 thousand apartments with the combined area of 2.23 million square meters (2.67 mln. sq. yards) were sold in this city last year.
The explanation for such a considerable growth in real estate sales will be quite simple:
The stable increase in property prices makes investors buy apartments for speculation. Thus, in 2018 the prices grew by 6.5% in Georgian laris and 5.3% in US dollars compared to the previous year;
The constant growth of the number of tourists arriving to Georgia contributes to the rise in apartment rental prices. In 2018 a record 8.7 million tourists visited the country. The first five months of 2019 already saw 3 million visits which is 4.5% more than in the same period the year before;
The prices for real estate in Georgia are still acceptable and the market does not "overheat", which means that it is very unlikely that a "bubble" may occur and prices may suddenly fall. The Government also takes measures to strengthen the real estate market in the country. Early in 2019 the mortgage requirements were toughened in Georgia, which made residential accommodations less accessible to local people;
Housing in Tbilisi is in high demand all the year round and not only during the high season, which is the case with such resort cities as Batumi or Gudauri, for example. This means that there is a faster return on investment into real estate located in the capital of Georgia;
There is a possibility to purchase property in Tbilisi remotely by issuing a power of attorney in the name of a trusted agent;
Apartment owners can receive a stable income from leasing their property out. What is more, they do not have to be physically present in Georgia to find a renter. Most modern residential complexes will have management companies that find renters, keep an eye on the apartment, and pay the utility bills on behalf of the owner while he or she is away;
If you want to buy or rent a piece of property in Georgia, please use our service of drafting apartment purchase and rent agreements in this country.
Anyone who purchases a residential accommodation in Georgia worth more than US$ 35,000 is entitled to apply for a temporary residence permit. This permit is valid for one year and after the year expires, the permit can be extended on the condition that the property still belongs to the permit holder. After 6 year of owning property in Georgia the foreign apartment owner and his/ her family are entitled to a permanent residence permit. Now, holders of Georgian passports can visit the Schengen zone countries without a visa.
Learn more about acquiring a Georgian residence permit.
Who may want an apartment in Tbilisi?
Apartments in Georgia are in demand with the following categories of people:
Business people who want to have a company registered in Georgia and do business there. They need an accommodation to use on their regular subsequent visits to the country;
Investors who want to put money into Georgian real estate and gain profit from selling it at a later point, or leasing is out, or both;
Foreign students of Georgian universities. It may be more reasonable for them to buy an apartment instead of renting one all through the study years. After their studies are over they can sell the apartment back but at a higher price;
Non-residents who want to obtain a temporary residence permit via purchasing a residential estate in Georgia and maybe apply for permanent residence with time;
Foreign nationals who fell in love with Georgia and want to make it the country of their residence forever.
There will be other goals too that people pursue when buying residential property in Georgia. However, people will have two major purposes: some of them want to make a profit, while others want a piece of property to live in.
An apartment in the district of Tbilisi best suited for living
Vera is one of the most popular bedroom districts in Tbilisi. It is located almost in the very center of the city. In the south Vera borders Mtazminda district, in the west – Vake district. Vera has borrowed its name from the Vere River.
This area cannot proudly claim that is has many tourist attractions. But its main advantage is the best residential suitability in the city. The first buildings were erected there not a very long time ago, in the second half of the 19th century. Before that this green area had been used by locals for recreation.
At the same time, it would not be true to say that there is nothing to see in Vera at all. There are several museums there, Tbilisi Concert Hall, St. Andrew's the Firs-Called Temple (built in 1901), St. John's the Devine Temple (first built in VII A.D.), a memorial house of Elena Akhvlediani the painter, Rustaveli subway station, the Chinese Embassy, many top and middle class hotels, and a McDonalds. The distance from Vera to Tbilisi international airport is 18 kilometers (a bit more than 11 miles).
We invite you to consider buying a cozy one-bedroom apartment in a multi-story building in Tarkhnishvili Street. The Concert Hall is nearby as well as Déjà vu entertainment center, Zachary Paliashvili memorial house, a secondary school, a kindergarten, and a 'VTB Georgia' bank office. Rustaveli subway station is 500 meters (550 yards) away, and the McDonalds is even closer.
The total area of the apartment is 60 square meters (72 sq. yards). There is a bedroom, a living room, a bathroom, and a balcony there. All the rooms are newly decorated; comfortable furniture is in place as well as the bathroom equipment. Home appliances are also available (air condition, kitchen stove, washing machine, refrigerator) and the utilities too (cold, hot water supply, central heating, internet connection).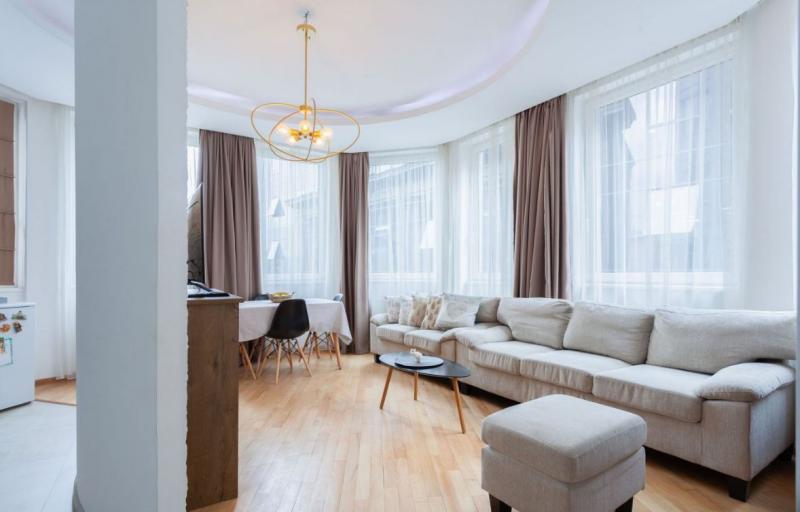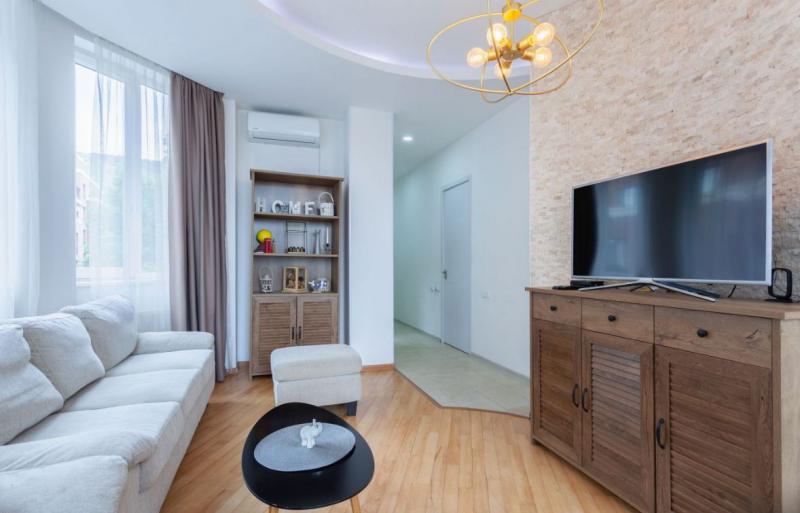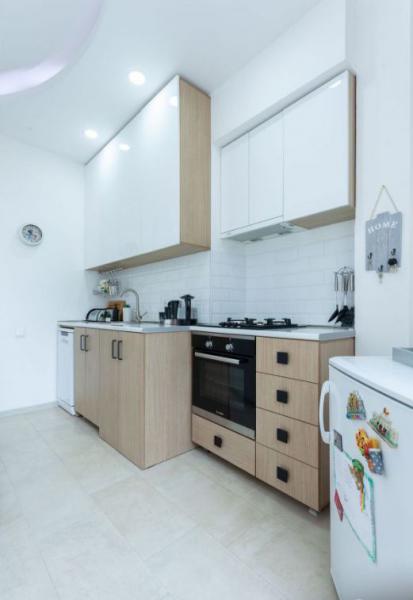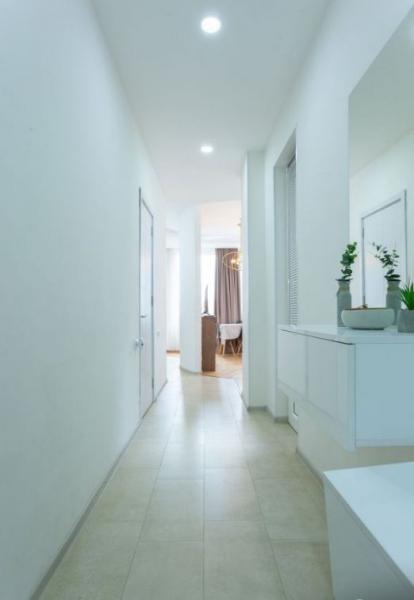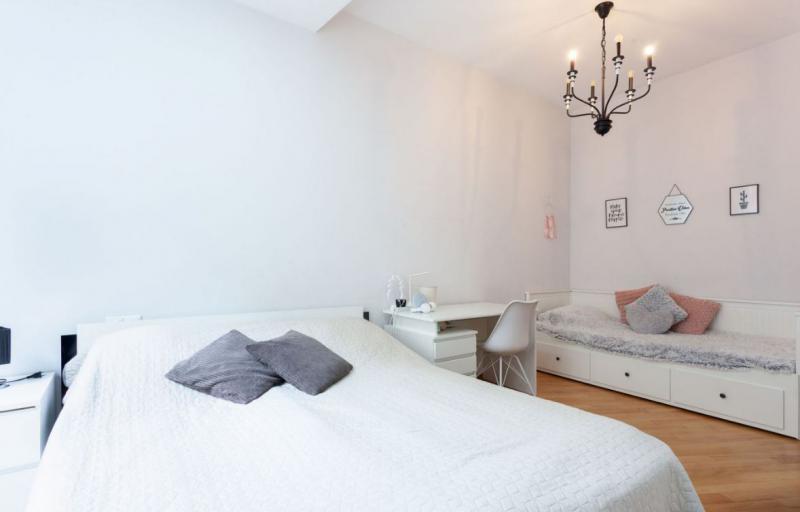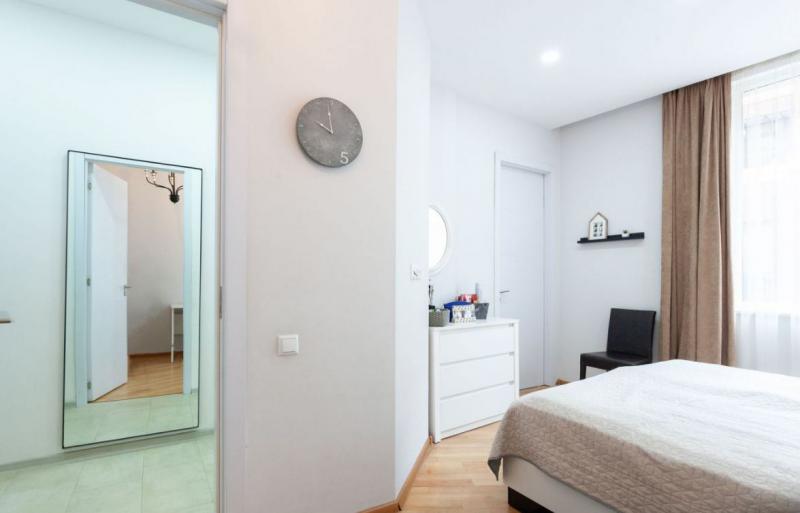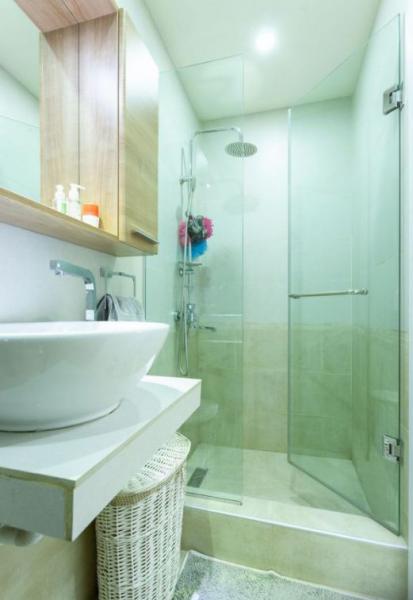 The price of the one-bedroom apartment in the coziest district of Tbilisi is US$ 105,000. The price is right especially in view of possible changes to Georgian legislation on migration. The authorities are considering the possibility of raising the minimum worth of real estate entitling the owner to a residence permit from US$ 35,000 to US$ 100,000. There is a good chance that the bill will be passed before the end of the year.
If you are interested in purchasing the apartment described above, please write to us to info@offshore-pro.info. We will be happy to help you make a lucrative investment and prepare documents for the application for a Georgian residence permit.
Tags:
#Apartment Rental in Tbilisi
#Apartments in Tbilisi
#Housing In Georgia
You are welcome to review other interesting articles on Georgiawealth.info: