Renting a luxurious apartment with a swimming pool in Tbilisi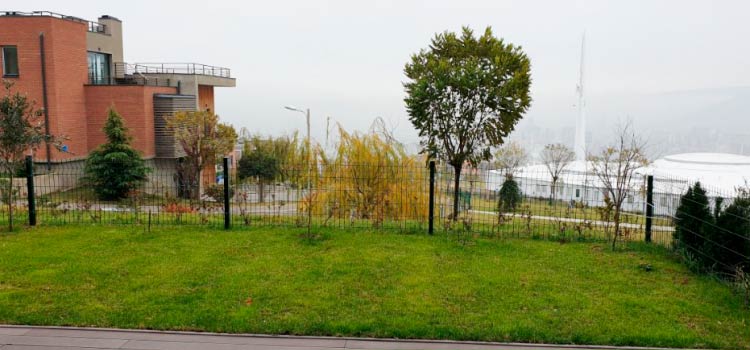 Apartment rental in the most popular bedroom district of Tbilisi will be interesting for foreign visitors whether they come to Georgia on business or for a holiday. Apartment rental services are in high demand indeed, as the inflow of foreigners to the country is steadily growing. People who are visiting a foreign country want to have a nice place to stay first of all, whether they come for a short or a long time. And of course, the vast majority of them would like to have a comfortable accommodation with a nice modern interior that is located in a pleasant neighborhood.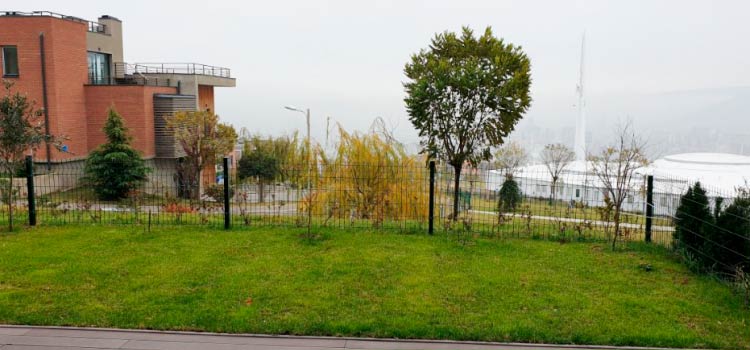 An apartment in Tbilisi – the unforgettable Georgian coziness
Georgian capital is becoming more and more popular with non-residents. Apart from the growing number of tourists, many business people regularly visit Tbilisi these days. Georgia is so attractive for businesspersons from all around the world for many reasons. The main ones are as follows:
It is fast and easy to have a business company registered in Georgia. This can be done even without the constitutor's personal presence in the country: a power of attorney will suffice;
Learn more about the services recommended to those who want to establish a company in Georgia.
This country offers favorable conditions to IT companies. It is lucrative to have a firm in Georgia that is engaged in game development, web design, programming, and other IT activities. Such companies are entitled to a Virtual Zone Company certificate. Holders of such certificate are exempt from all national taxes excluding the 5% tax on dividends and interest;
Learn more about lessening the tax burden of an IT company and have such company registered in Georgia.
Georgia is among top countries for the ease of doing business there, investors' rights protection, and taxation. In addition to that, the level of corruption there is the lowest in the region;
Products manufactured in Georgia can be sold duty free to the markets with the population of over one billion people. Georgian government has made free trade agreements with China, Hong Kong, Turkey as well as the EU and the UIS countries (including Ukraine). It is currently working on drafting such agreements with Great Britain, Israel, Iran, Saudi Arabia, and Kuwait;
Learn more about Georgian free trade agreements with other countries.
Those who are engaged in a large-scale international business should consider establishing a company in a Georgian Free Industrial Zone (FIZ). There are four such Zones: Tbilisi FIZ, Kutaisi FIZ, the Kutaisi Hualing FIZ, and Poti FIZ. Resident companies in these Zones are exempted from all taxes on the condition that they deal only with foreign (non-Georgian) partners;
We recommend having a company registered in Tbilisi Free Industrial Zone in order to optimize the tax load.
The popularity of Georgian real estate with foreign investors is growing. Business people from the neighboring countries in particular buy apartments, hotels, hostels, and other residential property. They see that the number of tourists coming to Georgia is increasing while there is shortage of comfortable residential housing in the country. Apartments in newly built multi-story houses in Tbilisi as well as in the resort cities of Batumi and Gudauri are in especially high demand with investors.
Travelers who dislike residing in hotels and hostels are the primary clients of Tbilisi lessors. Besides, popular hotels will be fully booked during high season. What should be taken into account when planning to rent an apartment in Tbilisi is that fact that most foreign visitors come to Georgia through Tbilisi national airport. There is high demand for rental accommodations in the capital all throughout the year, not only in high season.
Renting a cozy apartment in Saburtalo district: who may be interested
The following categories of visitors usually look for a rental accommodation in this prestigious Tbilisi district:
Tourist wishing to see the historical sites of the capital, and learn more about this exotic country;
Business people looking for the same level of comfort in a foreign country as they enjoy at home;
Investors intending to purchase real property in Tbilisi. They must have a comfortable place to stay while they are choosing the piece of real estate to buy;
Students attending local universities. Georgian higher education institutions are very popular among foreign students due to lower tuition fees, good quality education and acceptance of Georgian diplomas by European educational authorities. The academic subject that attracts the majority of students is medicine.
Feel like home in the apartment in Saburtalo
Saburtalo is the Tbilisi bedroom community that foreign visitors like best of all. In 2018, the district was the leader in apartment sales, and the largest number of new multi-story buildings is being constructed here as well. The district is located in the north part of Tbilisi bordered by Vera and Vake areas in the south and the Kura River in the east. There are good transportation services in Saburtalo including a subway line. The most famous tourist attractions in this district are the city zoo, the National Bank of Georgia building, and the racecourse. A large number of shops, trade centers, bars and restaurants can be found here. Besides, Medical University, The University of Georgia and the city administration building are also located in this district.
We have a fantastic apartment in Saburtalo for rent that is located in "Lisi Green Town" residential estate. The estate is next to a large park area and Lake Lisi. The house provides for a terrific view of Tbilisi and Mtkvari valley. There are no manufacturing plants nor wide highways in the district so air pollution is very low. It is peace and quiet here. There are also not so many objects of social infrastructure in vicinity: a few shops, a beauty salon, and a drugstore. At the same time, "Lisi Green Town" is only 8 kilometers (5 miles) away from the city center.
The complex boasts convenient driveways and walking areas as well as an underground and guest parking.
Away from the fuss of a big modern city, there is a wonderful 3-bedroom apartment for rent in "Lisi Green Town" estate. It is located on the first floor of a two-story duplex house. Its area is 230 square meters (275 sq. yards). There is also an adjacent land lot 30 square meters (almost 36 sq. yards) in size. In addition to 3 bedrooms, the apartment has 3 bathrooms, 4 storage rooms, a kitchen, a laundry room, and a balcony. All the rooms are newly decorated, and all the necessary furniture and home appliances are in place. All the utilities are also available including cable TV and Internet connection. Those who like sitting by the fire will appreciate the fireplace that this apartment has. Those who enjoy swimming will be able to use the large swimming pool in the backyard.
This apartment would be perfect for people who want to break away from the noisy and fussy city in the evening after a busy day.



This comfortable apartment can be rented for 6,672 Georgian laris (around US$ 2,430) per month.
If the apartment in a quiet Tbilisi district appeals to you, please contact us via e-mail: info@offshore-pro.info. We will be happy to reserve it for you for the dates you wish and thus make your stay in Georgian capital comfy and happy.
Tags:
#Real estate in Georgia
You are welcome to review other interesting articles on Georgiawealth.info: