Renting a comfortable apartment in an elite district of Tbilisi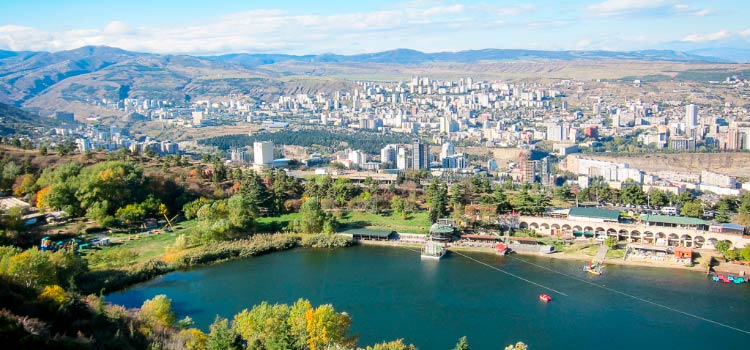 Many foreigners will be interested to learn about renting an apartment in Tbilisi, Georgia. The number of foreign visitors to this country is growing year after year. Some of them come for a holiday as they want to see the sites and try the local cuisine. Others have a business agenda in Georgia. In 2018 the number of foreign visitors to Georgia was around 8.7 million people, a bit more than half of them – 4.76 million – being tourists. It goes without saying that any traveler would like to find a cozy place to stay when in Georgia. Let us inspect the advantages of renting a nice apartment in Tbilisi.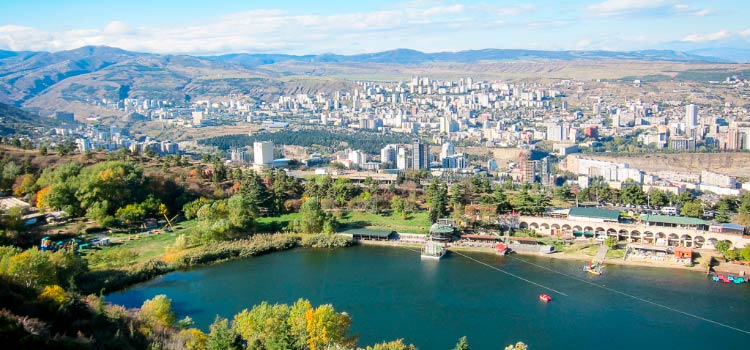 The hospitable Tbilisi
The capital of Georgia, Tbilisi is the largest and best-developed city in the country. The legend goes that it was founded in V century A.D. by king Vakhtang Gorgasali. When hunting pheasants he came across thermal springs and ordered to build saunas around them. The place soon became very popular and with time, it grew to the size of a district and then a city. In VI century A.D. Tbilisi became the capital of Iberian kingdom. It is interesting to note that archeologists discover artefacts dated back to VI-III centuries B.C. when doing excavations on the territory of Tbilisi and nearby.
Tbilisi is divided into ten administrative districts: Saburtalo, Vake, Gldani, Nadzaladevi, Didube, Mtatsminda, Chugureti, Isani, Krtsanisi, and Samgori. There are many architectural monuments in Tbilisi, such as Narikala Citadel, Kashveti Church, Peace Bridge, Anchiskhati Orthodox Temple, and others. In Abanotubani quarter saunas on hot sulfurous springs can be found. This site is considered the number one tourist attraction in the city. Tbilisi is a green city indeed: there are a lot of parks, gardens, and orchards there.
Apartment rental in Tbilisi
Apartment rental services are extremely popular with foreigners coming to Tbilisi. Millions of people from abroad visit this city every year for different purposes. The first quarter of 2019 saw 882.1 thousand foreign visitors to Georgia, which is 5.1% more than in the same period of the previous year. The majority of foreign guests arrive to Georgia by air or by land. Tbilisi international airport is the main gate to the country for foreigners. In the first quarter of 2019, 300 801 travelers came through this airport, which is 16.8% more than in the same period in 2018.
What is so attractive about Tbilisi? The never-ending flow of tourists to this city can be explained by the following factors:
Tbilisi is the capital of Georgia, and all the government agencies as well as the headquarters of large Georgian and international companies, corporations, and banks are located here;
There is a large international airport and a railway station in Tbilisi. Besides, international highways that link Georgia with other countries run through the city;
Buying residential accommodation in Tbilisi is one of the most profitable forms of investment today. In 2018, 34 591 apartments were sold in this city for the total of US$1.61 billion. Georgian residential housing attracts investors' attention for two main reasons. First, its price is growing steadily: in 2018 it rose by 6,5% in Georgian laris and 5.3% in US dollars. Second, renting apartments out also brings a good and growing profit: in 2018 the rent profitability grew by 9.3%;
One can travel from Tbilisi to any other Georgian city without any hassle;
There is a Free Industrial Zone (FIZ) located inside Tbilisi. Companies registered on the FIZ territory do not pay taxes to the country budget unless they trade with Georgian residents. Free Industrial Zones are interesting for large scale international businesses who want to optimize their tax burden;
We recommend having a business company registered in Tbilisi FIZ to enhance business efficiency and reduce the tax load.
IT companies will find establishing a business in Tbilisi an attractive opportunity. They can have a company registered in Georgia and then apply for a Virtual Zone Status certificate. Legal entities holding such certificates are exempt from all taxes excluding the dividend tax. In this way the Georgian government creates beneficial conditions for IT companies in the country;
Learn more about tax optimization and IT company registration in Georgia.
There is also a vast number of sites to see in Tbilisi that attract tourists from around the globe.
Learn more about the benefits of registering a business company in Georgia.
Apartment rental in Tbilisi: who may be interested
Who may be interested in renting an apartment in Tbilisi? First, foreign business people who want to establish a company in Georgia but have not had time for choosing an apartment to buy yet, may want to rent one for a short or a long term. Second, established businesspersons who run companies in Georgia may want a comfortable place to stay during their regular visits to the country.
Foreign students attending Georgian universities also often reside in rented apartments. The number of students wishing to acquire a degree from a Georgian higher education institution is steadily growing every year. The tuition fees are comparatively low in this country while the quality of education is rather high and Georgian diplomas are internationally accepted.
In addition, foreigners who plan to purchase real estate in Georgia may want to rent an apartment for the time they are looking for a suitable property to buy. And of course, apartment rental service will be appreciated by the tourists who come to Georgia to rest, to see the historical sites and the beauty of Georgian nature and have a taste of the hot local dishes and splendid wines.
Renting an apartment in an elite district of Tbilisi
Vake district is a relatively new district of Tbilisi bordering Saburtalo and Vera areas. There are no historical monuments there as the district was built in the 1950s. At the same time, such popular recreational areas as Mziuri Park, Victory Park, Turtle Lake, and the aerial ropeway are located there. Vake is thought to be an elite Tbilisi district: many celebrities reside there. There are a number of grand buildings in this district as well as embassies, missions of international companies, shops, trade centers, cafes and restaurants.
We invite you to consider renting an apartment in "Arakishvili Residence" house in Arakishvili Street. It is a 14-story building with 84 apartments in it. The distance from there to the very center of Tbilisi is only 3.5. kilometers (a bit more than 2 miles).
"Arakishvili Residence" is close to Ilya Chavchavadze Avenue that is one of the main traffic artery of the city. Public transport goes in nine directions from the building. Rustaveli subway station is 2 kilometers (less than 1.5 miles) away.
David Agmashenebeli University, Building A of the Ilya State University, Mziuri Park, "Goodwill" and "Mandarina" trade centers, a fitness club, a number of signature stores, and many cafes and restaurants are located nearby. Not far away several kindergartens and two secondary schools can be found.
The total area of "Arakishvili Residence" is 9,600 square meters (11,500 sq. yards). Its construction was completed in the fourth quarter of 2017. The building is under security surveillance 24/7; a two-floor parking area for 99 cars underneath the building is available. There is direct access to the living premises area from the parking. A children's playground, as well as sports and recreation areas are in place. A MacDonald's, a "Carrefour" supermarket and a drugstore are located on the ground floor of the building.
The apartment for rent in "Arakishvili Residence" has one bedroom, and its size is 53 square meters (63 sq. yards). It is on the 10th floor and has a very large balcony that gives a perfect view of Vake district. Everything that is needed for a comfortable life is there in the apartment. Only recently a major interior refurbishment has been made with the use of decoration materials from the leading manufacturers. All the bathroom equipment is there as well as the furniture and various home appliances. Hot and cold water supply, Internet connection, and cable TV are also available.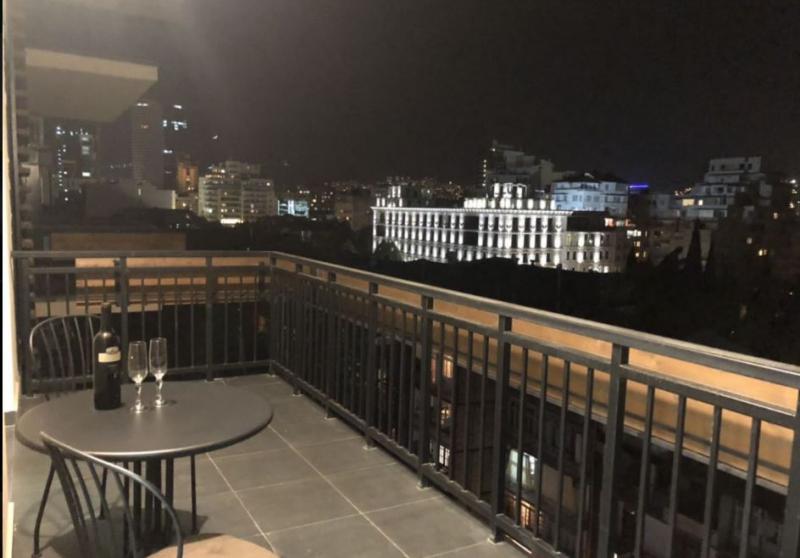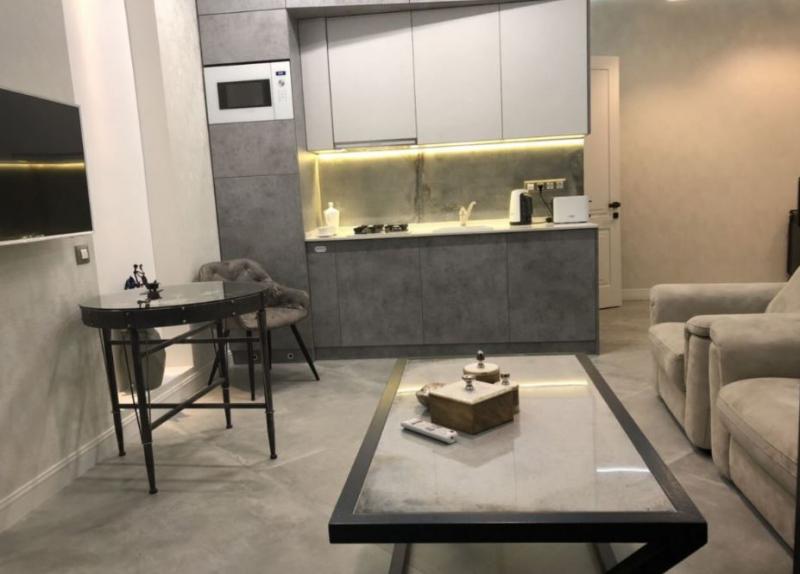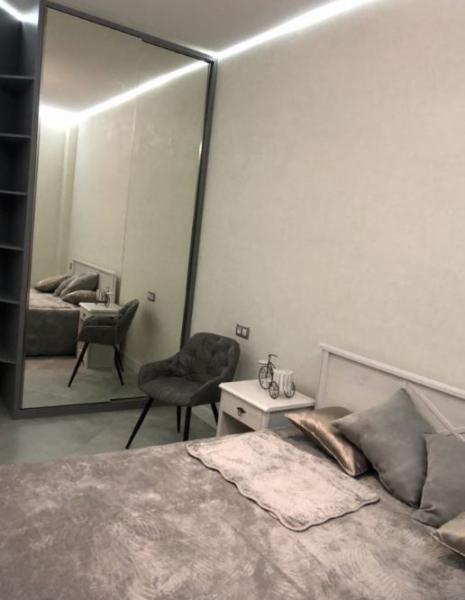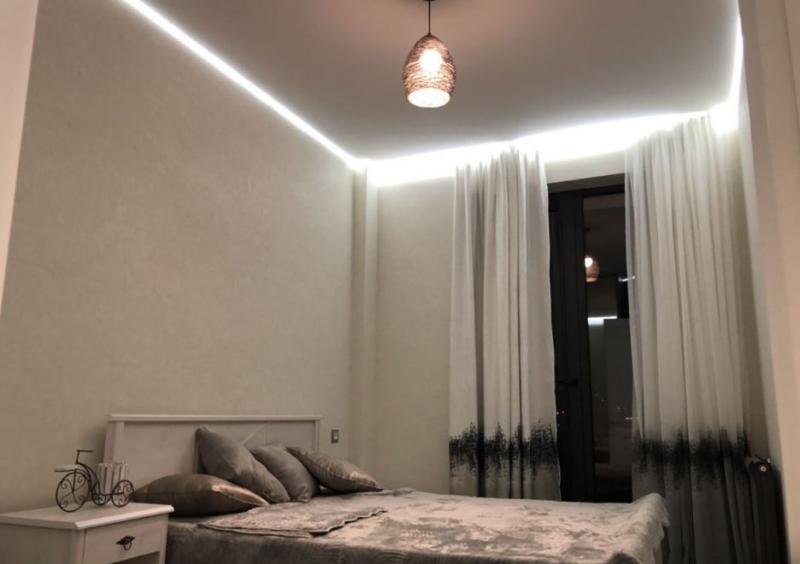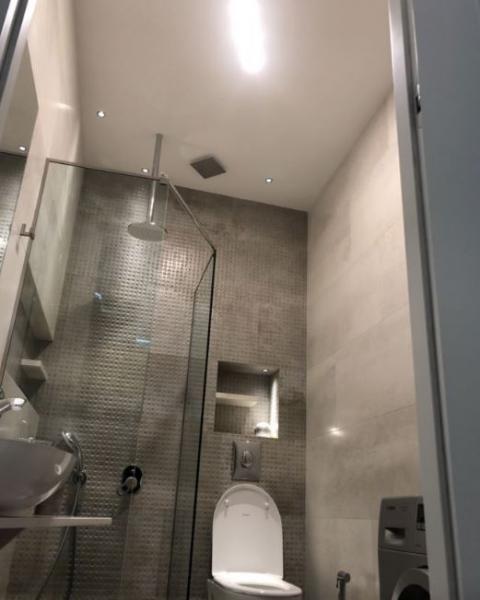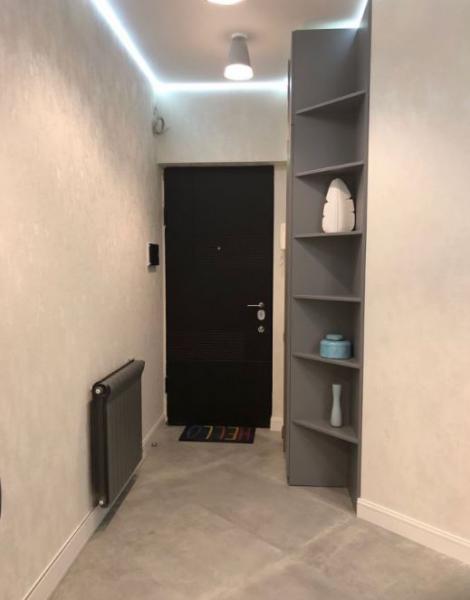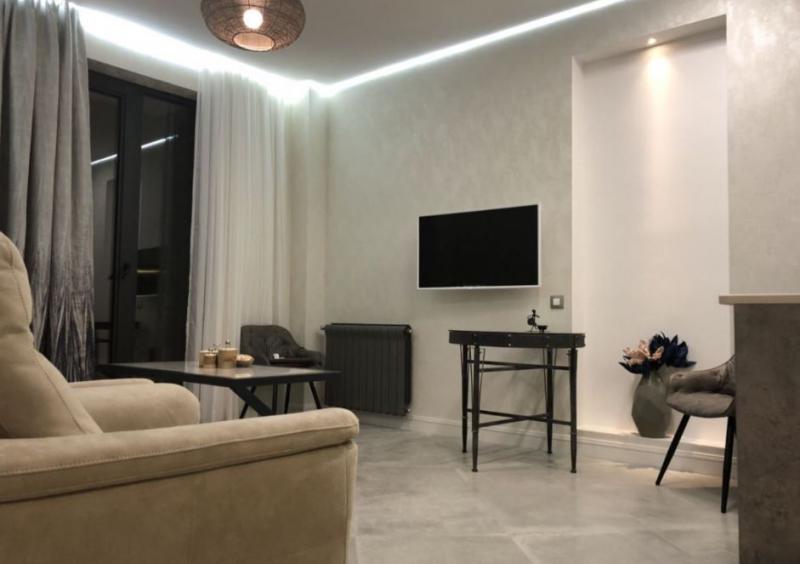 The rent for the apartment in an elite Tbilisi district is US$ 700 a month.
It you are interested in renting an apartment in the most prestigious district of Georgian capital, please contact us via e-mail: info@offshore-pro.info. We will be happy to assist you in renting a cozy apartment in the very heart of Vake district for the period of time you wish.
Tags:
#Real estate in Georgia
You are welcome to review other interesting articles on Georgiawealth.info: