11 reasons to buy property in the most popular Georgian resort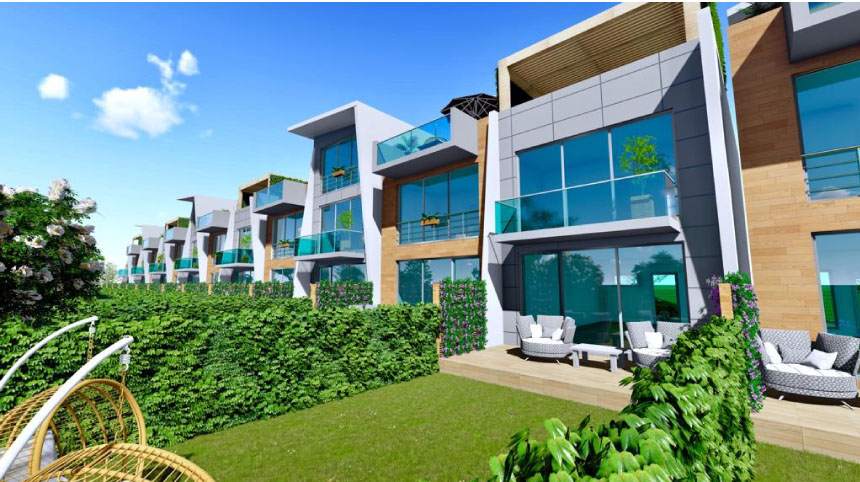 In Batumi, as in Georgia overall, tourism industry has recorded another highest level in tourist inflow figures: thus, more than 2 million people visited the city in 2019 (+ 3.7% growth from the previous year). Moreover, according to estimates, the inflow of travelers in the region will only continue to grow in the coming periods. The development of the city's infrastructure, a pleasant and mild climate, the proximity to sea and mountains, as well as delicious Georgian cuisine, wine and hospitality – these are some of the factors contributing to the increasingly growing tourism demand in the region.
Comfortable real estate on the seashore is a certain guarantee that you will be able to spend and enjoy every minute of your high-quality vacation in Georgia. However, this is not only a place where it is pleasant to spend a vacation, but also a profitable asset that is capable of ensuring stable high profits for your investment. Real estate objects of Spring Village complex in Batumi are an example of this type of properties. Let's take a further look at the main reasons for investing in real estate in Batumi.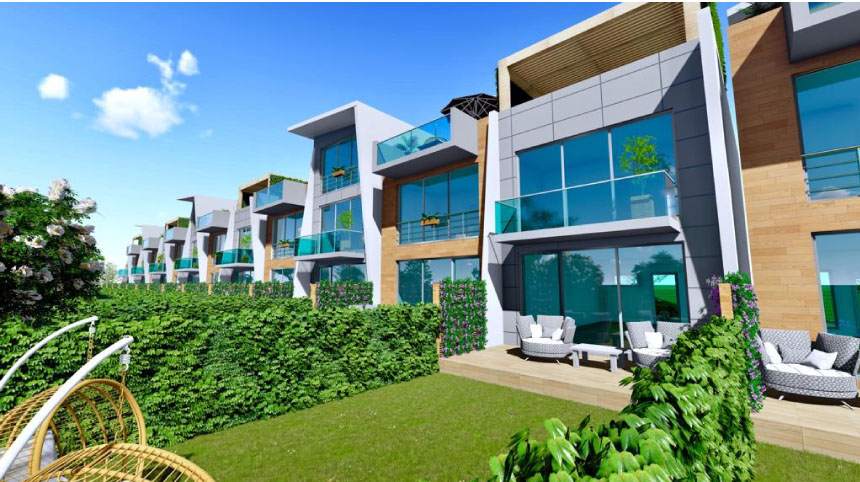 1
Townhouses are located in an ecologically clean green zone, namely in the resort village of Chakvi. It is 12 km away from Batumi. This part is characterized by the cleanest sea in the region, with magnificent beach of small pebbles, one of the largest botanical gardens in Europe, where eucalyptus, citrus plants and Georgian tea plantations grow. It is this location in an ecologically clean area, on the seashore that made the resort very popular among Georgian politicians and businessmen. And further on, 12 km from the village another attraction of Adjara is located- Mtirala Nature Reserve. Here you can enjoy the relic Colchis forest, chestnuts and rare plants.
2
Developed transport infrastructures: shuttle buses periodically take route to Batumi – travel time is no more than 20 minutes, plus there is a railway station in the village. Not far from the residential complex is the international highway E70 (250 m), which makes it extremely easy travel to Batumi by private or rented car.
The distance from Chakvi to the international airport in Tbilisi is 378 km, to the international airport in Kutaisi – 116 km, to the international airport in Batumi – 22 km.
3
Developed infrastructure of the village. There are cafes, restaurants, as well as a major entertainment center – Dreamland Oasis. If the measured quiet life in Chakvi may seem boring to you, you can easily take a trip to Batumi, which offers every type of entertainment for you to enjoy your holidays: casinos, supermarkets, disco clubs, cafes and restaurants.
4
Stable growth of tourism inflows has a positive impact on the region's real estate market. Real estate prices are rising driven by a constantly growing demand. According to the report of the TBC analytical agency, real estate prices in Batumi for 2018 increased by 7.2% in lari and 5.5% in USD. The yield on rental housing is 9.5% per annum, which significantly exceeds the interest rates on deposits and makes investing in real estate in Batumi more profitable than storing money in bank accounts.
5
In Batumi, construction objects are prevalently located on the high-rise buildings along the shore. According to experts, suburban areas and locations in the city neighborhood with beautiful nature and proximity to the sea and mountains have significant potential for the construction of cottage villages. The latter, including Spring Village Batumi, are of considerable interest among investors, as they are capable of providing comfortable living conditions in the medium and premium segment.
6
Spring Village Batumi Townhouses represent a comfort class property and are a novelty in the Batumi market. The complex is located 500 meters from the Black Sea, 1.5 km. from the Botanical Garden, close to the motorway. Two- and three-story houses are being built in a modern architectural style. All of them will have terraces with beautiful views of the sea and mountains, a parking place, and even a small garden area, which each owner can arrange at their own discretion.
7
Simplified procedures: the sale and purchase contract can be concluded within an hour, and the registration of ownership rights to property takes only 1 day. To sign the contract, the buyer only needs to have a foreign passport available with him. The contracts are prepared in Russian, and the transaction will be facilitated by a Russian-speaking expert, so that no communication issues would arise at any stage of your purchase of real estate in Batumi.
8
Profitability of townhouses: the high holiday season in Batumi lasts for 4 months – from June to September. Specifically, during this period, the prices for rental property in Batumi are the highest. Housing with similar parameters – a large area, modern interior decoration, availability of furniture and household appliances, proximity to the sea, picturesque area, is rented at a price of 130 USD per day. And this would amount to approximately 14,000 USD for the high season, in other periods the demand for rent somewhat declines, but townhouses will still generate 500-600 USD per month. As a result, for the year – 18 000 USD profitability is ensured, which corresponds to a yield of 12% per annum in US dollars. Not any bank can offer such high interest rates in Georgia, or in Europe or in any other country of the world.
9
A favorable business climate, loyal migration laws, high level of security, guarantees in place to ensure protection of non-residents' property make Georgia an excellent jurisdiction for investing capital. And furthermore, foreigners are not required to pay property taxes.
10
The developer company provides real estate management services, which basically means that the owner of the real estate does not necessarily have to be permanently available in the country to organize the procedure of townhouses rental to vacationers. All organizational issues in this regard will be undertaken by a special management company: rental, payment of utility bills and taxes, regular transfers to the account of the property owner, etc.
11
The total area of ​​each house is 147 sq. m., The ceiling height is 3m, with panoramic glazing, a glass balcony with an area of ​​4.92 sq. m. in the bedroom of the second floor, a garden courtyard – all these amenities are made available so as to provide enhanced level of comfort, to make your living here as high-quality and attractive as possible. In the Spring Village Batumi residential complex there are only 2 and 3-storey houses.
The 2-storey house provides:
Living area – 92 sq.m.;
terrace and balcony – 55 sqm.
The 3-story house provides:
Living area – 112 sq.m;
Terrace and balcony – 35 sqm.
There are also two options for planning the 3rd floor:
The bedroom and the outdoor terrace – solaris with an area of ​​14.6 sq. m., where it is always convenient to take sun baths.
Recreation area under the pergola (canopy to protect from direct sunrays) and an open terrace. Total area – 34 sq.m.
The houses are provided in a "white frame" finishing condition and equipped with all communications: gas, water supply, electricity, autonomous sewage. For an additional fixed fee, the developer company will hand over the house in turnkey – with finished interior decoration, equipped with furniture, and also a full-fledged Smart Home system installed.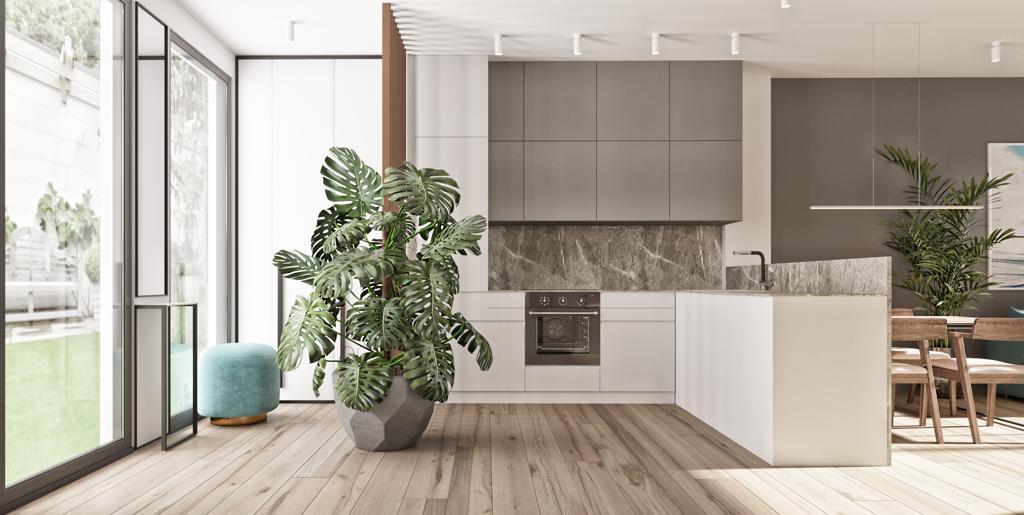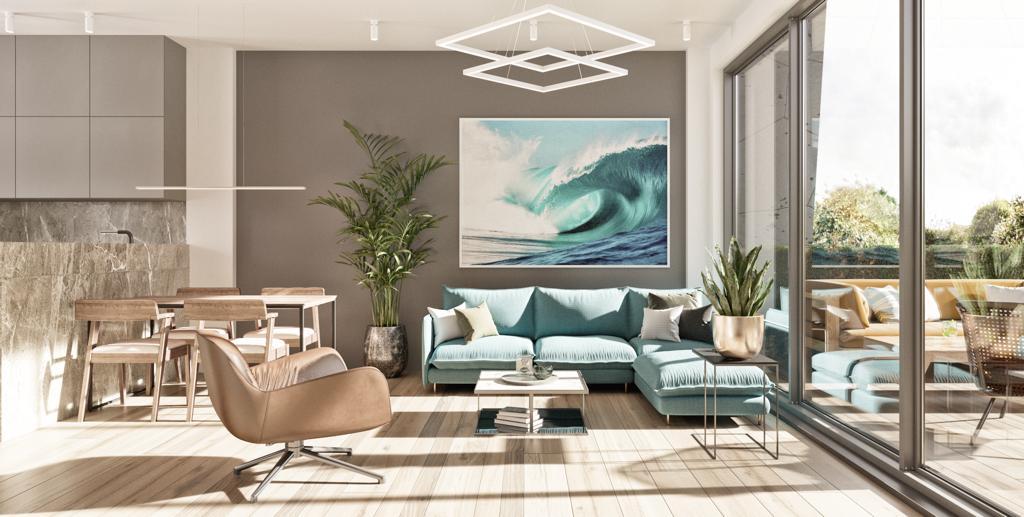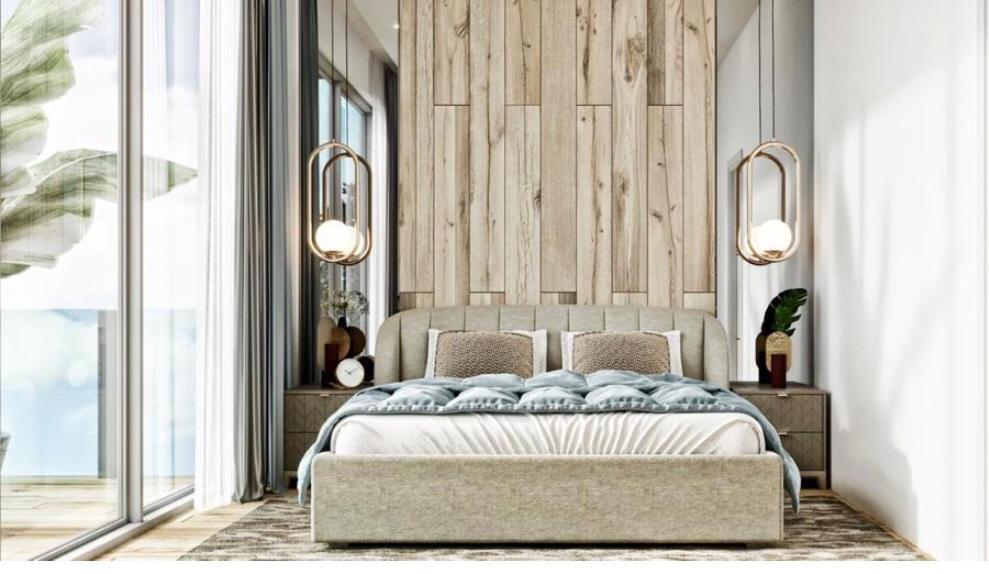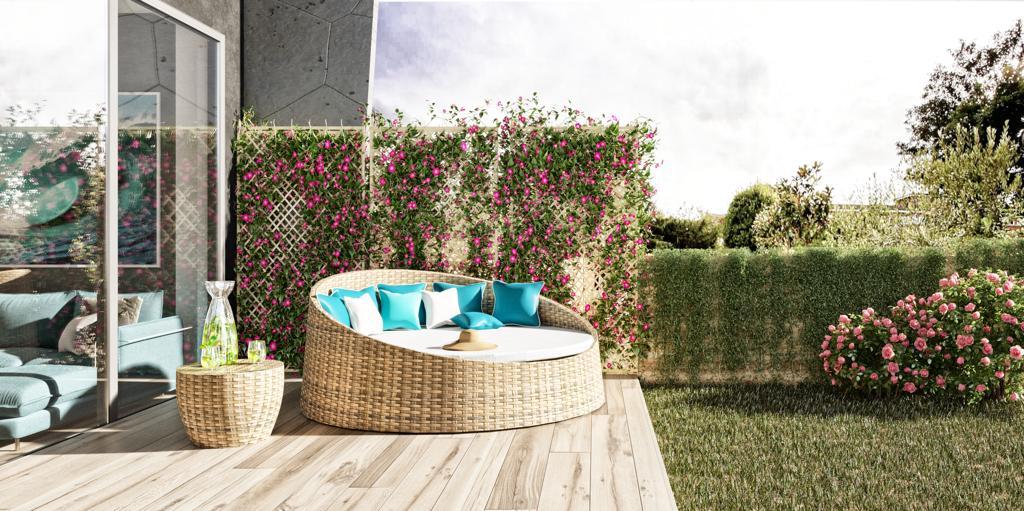 It is more than easy to pursue your dream to become the owner of a comfort class townhouses on the seashore near Batumi. And we will be happy to help you throughout the process. All you need to do is:
Send us a request to us by e-mail: info@offshore-pro.info
Our expert will get back to you to present the project, as well as discuss the terms of the purchase transaction.
You make a purchase decision, and we organize a trip to Batumi (we help with the purchase of tickets, as well as take care of accommodation in Batumi).
A remote purchase option is also possible. In this case, we will provide an online report directly from the facility.
Meeting and accommodation in Batumi, including scheduling and routing excursions inside Batumi.
We accompany the transaction at all stages: checking all documents, drawing up contracts, registration of property rights and further leasing of real estate.
In Chakvi the price of two-storey townhouses of comfort class is 80 900 USD , for three-storey townhouses- 88 900 USD.
If you are interested in buying property on the seashore, not far from the Botanical Garden in an ecologically clean area, write to us at e – mail: info@offshore-pro.info. The number of houses in Spring Village Batumi is limited, so you better hurry up!
Tags:
#Housing In Georgia
#Real estate in Georgia
You are welcome to review other interesting articles on Georgiawealth.info: