Office rental in the Old Tbilisi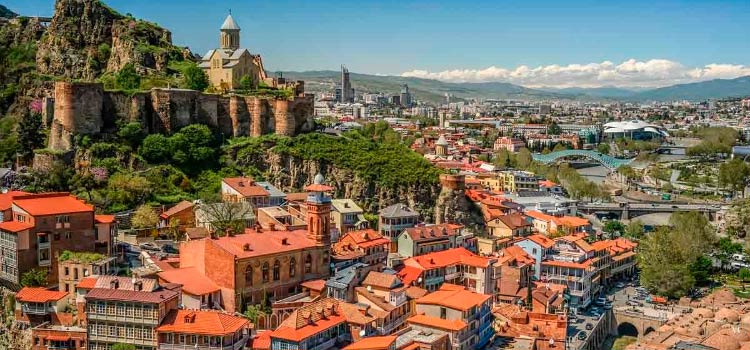 More and more non-residents are interested in office rental in Tbilisi. This is due to the fact that Georgian economy in recent years had demonstrated a positive dynamics. For example, a forecast of the European Bank for Reconstruction and Development for 2019 – GDP increase for 4,5%, forecasts of IRF and the Asian Bank for Development are even more optimistic – increase for 4,8% and 5%, respectively. Besides, non-residents love this country for the possibility to make lucrative investments. Reforms taken by authorities of Georgia promote the extra trust to the country among international organizations, while different means for optimization of taxation let foreign businessmen to operate more effectively after registering a company in Georgia.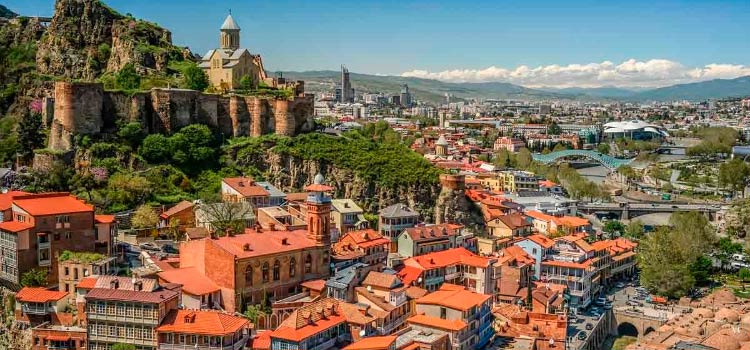 Office rental in Tbilisi: perspectives and benefits
Tbilisi is an ancient city; it is considered that it was established in the V century A.D. Nevertheless, archeological digs prove that in the territory of Tbilisi as early as the I-II century A.D. thermal baths were established. In some regions of the capital there were found settlements dated by the VI-III centuries B.C.
The centuries-old history of the city left an imprint on its architecture. In Tbilisi, there are many sights that attract tourist from around the world. Meanwhile, historical monuments are not the only thing that attracts foreigners to the capital of Georgia; Tbilisi is also the business center of the country. Here state authorities, embassies and consulates of other countries, headquarters of Georgian banks, representative offices of international organizations and corporations located. This all is the reason why Tbilisi is the most visited city in the country; at that, the number of foreign visits to the capital is not seasonal by nature. It should be noted that many travelers give preference to living in Tbilisi due to a developed urban infrastructure. The city has a metro, an international airport, a railroad station; public transport is available, there are many shops, cafes, trade and entertainment centers, kindergartens, schools, and higher education establishments.
Benefits from office rental in Tbilisi
Which benefits do businessmen get from office rental in Tbilisi? It is reasonable to establish one's business in the capital of Georgia due to the following:
this is the most developed and biggest city of the country. Approximately 1.1 million people live here. In other words, there is no lack in highly qualified labor force in Tbilisi;
the Tbilisi free industrial zone is located in the territory of the capital. Benefits of registration of an entity here are quite significant for non-residents who wish to operate at a global level and also save big amounts on taxes. Subject to the applicable legislation, companies registered in Georgian free zones do not pay taxes if they sell their products abroad;
Learn more about all benefits of registration of a company in FIZ Tbilisi.
Georgia is one of countries that China views as a participant of the international project "New Silk Way". Particularly sea ports and transport infrastructure of Georgia is what Chinese manufacturers consider as means to deliver their goods to European countries;
Georgia is the leading country in the region by the number of taken reforms. Owing to the tax reform, successful fight against corruption, protection of investors' rights, state authorities managed to create attractive conditions for making business. Georgia's achievements in reformation are globally acknowledged. In 2018, this country took the 6 place in the rating of simplicity of business made by the World Bank;
Learn more about how to register company in Georgia.
Georgia is also successfully implementing the policy aimed at creation of favorable conditions to sell products of local manufacturers in other countries. Currently, state authorities had concluded an agreement on free trade with China, Hong Kong, countries of EU, CIS and EFTA, and Turkey as well. In the nearest future it is planned to conclude such agreements with India, Israel, countries of the Persian Gulf, Great Britain and Japan. Owing to these agreements, non-residents who make business in Georgia and obtained the certificate "Made in Georgia" can supply products to the mentioned countries with avoidance of customs duties;
favorable conditions are created in Georgia for representatives of IT sector as well. Companies that develop software, deal with web design or provide other services related to IT, can register a company in Tbilisi or other city of Georgia and obtain a license of a "virtual person". The license exempts representatives of IT sector from all taxes, except tax on dividends.
Learn more about virtual zone persons in Georgia.
As it was mentioned before, Tbilisi is not only the capital but also is the most advanced city of the country. Having one's office in the capital of a European state is quite prestigious.
Office rental in Tbilisi: interested ones
Office rental in Tbilisi is most interesting for businessmen who plan to start their operation here, and also for those who had already registered a company in Georgia. An available comfortable office in the center of the capital is high-prestige as well as practical – central parts of the city have a developed infrastructure, many public transport options, and high attendance.
In the central part of Tbilisi it is reasonable to arrange offices of companies that operate in the tourist or realty sector. It is also reasonable to arrange a central office of one's company and establish the administrative personnel and management here.
Office rental for a company in the Old Tbilisi
Advantageous placement of a company office plays an important role in successful business. We offer you to consider office rental in the Old Tbilisi in the street Besiki. This is the district Mtatsminda, the top central one in Tbilisi, located between the namesake mountain and the river Kura; on the South it borders the district Sololaki, and on the North – the district Vera.
In Mtatsminda there are many residential premises, administrative offices and high-end hotels (Marriott and Radisson-Blue), and cafes. There are also many historical and architectural sights (temple Kashveti, the old building of the Georgian parliament), the Rustaveli Theater and the Griboedov Theater.
The office premise for lease is located on the 1 floor of the 2-story building. it comprises 5 rooms: kitchen equipped with all the necessary household devices, utilities and furniture, toilet facilities and three spacious premises where the office personnel and administration can be arranged with all conveniences.
The total area of the office premises is 110 sq.m. An up-dated finishing and all necessary utilities (hot water, central heating, cable TV, and Internet) are available.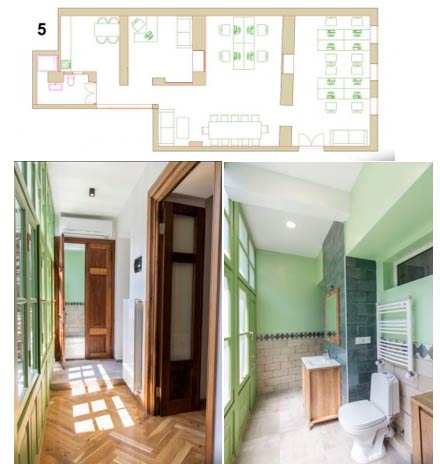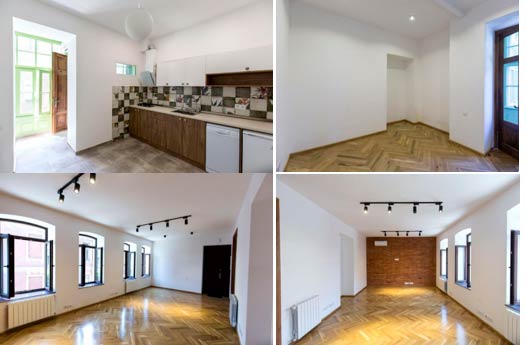 The price for office rental in the Old Tbilisi – 1 540 USD per month.
If you are interested in renting a spacious office with a modern finishing in a prestigious district of Tbilisi, please contact us at: info@offshore-pro.info. We will help you to conclude an agreement for the required period, and will also explain the peculiarities of making business in Georgia.
Tags:
#Real estate in Georgia
You are welcome to review other interesting articles on Georgiawealth.info: