Batumi real estate market in 2020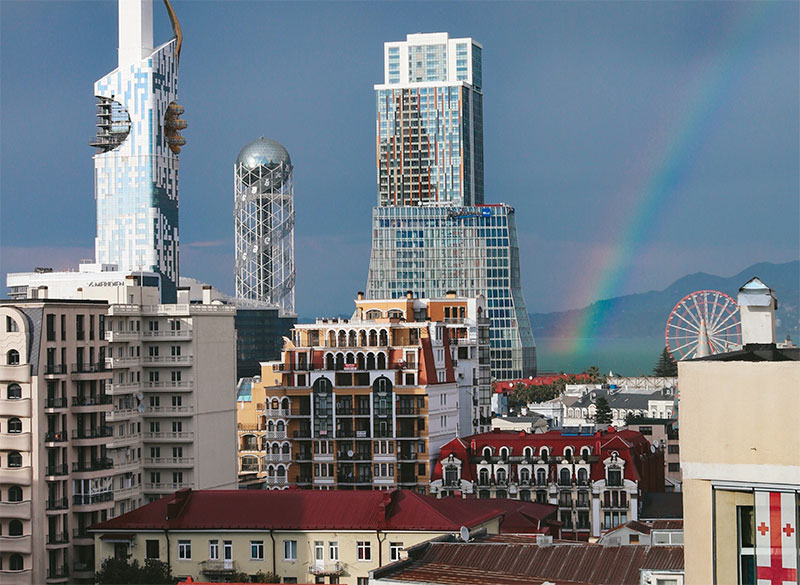 Batumi real estate market has always been popular among investors. No wonder, as the number of visits to the city and the region only has been increasing year on year. In 2019, Adjara hit a new tourism record – last year, more than 2 million foreigners visited the region. Also, Georgians actively travel to the Batumi resort – about 500 thousand of local tourist visits annually. This constant growth could not go unnoticed among residential property investors. Here, almost every second purchase of apartments or houses was carried out by foreigners and the tendency would continue to increase, but for the 2020 coronavirus pandemic which broke the world apart for a considerable while.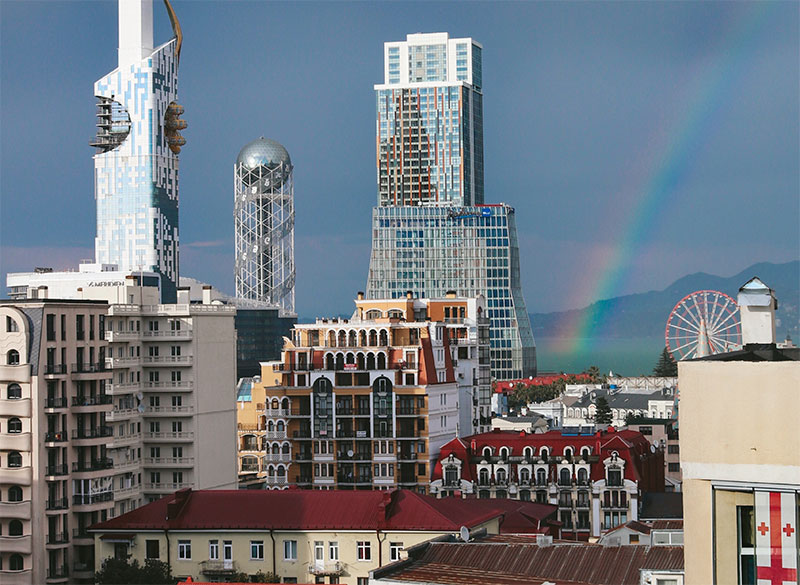 Batumi real estate market: influence of COVID -19
Batumi is a tourist city. Tourists from different countries of the world come here every year to enjoy their holiday by the Black Sea. With its current level and quality of infrastructure, Batumi is a leader among all the cities of the Black Sea coast. Furthermore, last year capital of Adjara even received a "tourist Oscar", which is a globally recognized reward to mark the achievements of the city in the development of tourism.
However, 2020 and the coronavirus pandemic invariably made its adverse adjustments: the number of tourists has significantly decreased, and they may be classified as the main target audience for which the Batumi real estate market is designed, both in terms of sale and purchase and for rent.
In addition to the closure of borders, due to COVID 19, construction works were put on halt for lengthy 2 months, which also had a negative impact on the local real estate market. Plus, restrictions on transportation made the workers' access to construction sites in the city extremely challenging.
Sales were hit hard – they dramatically fell by 50-100%. Most developers have started to promote their services online , as the main buyers of Batumi real estate are citizens of Ukraine, Russia, Israel, Poland, Lithuania, Spain, Canada, and the USA. However, this did not bring meaningful results.
Find out why it is profitable to buy property in Georgia.
Batumi real estate market: pessimistic expectations
According to statistics, 64% of buyers of real estate in Batumi are foreigners, and only 36% are Georgians. In the first quarter of 2020, home sales in the capital of Adjara showed remarkable growth (+ 11% compared to the same period in 2019). However, a steady decline began in March and persisted onwards.
Thus, in April, sales fell 94% compared to April 2019, with a slight recovery trend in early May. However, if we look on year-on-year comparison figures, it should be stated that sales are still below last year's level (-75% decline).
Nevertheless, Batumi real estate market participants are optimistic for the summer. After all, it is during this period that most tourists tend to visit the region, and the restoration of international air traffic is expected from August 1. But at the same time, pessimistic expectations prevail among developers. Most of them predict a 30% drop in sales, and some even believe that demand for real estate will decrease by 80% compared to last year. For comparison, in 2019, 14 694 properties were sold in Batumi.
Pricing policy in the Batumi real estate market
Unlike the real estate market in Tbilisi, most developers in Batumi are not planning to lower housing prices even despite pessimistic expectations and a decreased market activity. Developers have significantly stepped up in marketing direction: they launched a variety of advertising campaigns, offering customers special conditions on purchase, providing discounts for specific types of apartments.
One of the latest innovations in the real estate market of Batumi is the sale of real estate property with a guaranteed rate of return. The essence of the transaction is that a certain percentage of the cost of real estate is reserved for a year in a bank account and should the property fail to yield the expected level of profitability within a year, the owner can withdraw money from the deposit.
The key issues faced by developers in Batumi
The real estate market of Batumi faces a number of issues, the most important of which, requiring immediate attention, are listed below:
provision of benefits for VAT, corporate income tax, property tax;
lower interest rates on loans, subsidized interest rates;
countering devaluation of the lari;
ensuring a constant flow of foreign tourists.
Developers also note the importance of effectively combating the pandemic.
With regard to mortgage lending, market participants do not consider its impact on demand to be decisive, considering that the majority of buyers of real estate in Batumi are foreigners, with only a very small part in need of financial support. Moreover, nearly all developers are ready to provide interest-free installments to customers.
Real estate market in Batumi: expectations
The Georgian government has presented its plan to support the industry. It, particularly, envisages the following:
subsidies in the amount of 4% of the mortgage interest rate. It can be offered to buyers who draw loans for a new apartment in the amount of up to 200,000 GEL in the period from 01.06.2020 to 01.01.2021.
purchase of 1,800 apartments for migrants by the government, in the amount of up to 150 million lari, provided that the price of apartments should not exceed 1,700 lari per sq.m .
The latter has little relevance to the Batumi real estate market, since the cost of real estate in the city is significantly more expensive and therefore local developers should not particularly rely on government support.
Given the slow recovery of construction pace, lack of support from the government, and reduced tourist flow, the real estate market in Batumi is likely to continue on the declining trend. Although, according to forecasts, it will begin to recover in less than no time, starting from late 2020.
If you are interested in real estate in Batumi or in another city in Georgia, please contact us [email protected] and we will help you make your profitable investment in real estate.
What is the most popular area in Batumi?
In Batumi, large amount of sales transactions was recorded in the Primorsky Boulevard area, on the first shoreline. This area is very well developed and is abounding with various newly constructed buildings. The cost of real estate on the first line starts at $ 1,300 per sq.m.
How long does it take to process a property purchase in Batumi?
A foreigner can execute the purchase transaction on property in Batumi within just 1 working day. To this end, the buyer only needs to have a valid foreign passport available.
How is the purchase of real estate in Batumi validated?
After the purchase of real estate, the item of property is entered into the Public Register of Real Estate of Georgia, and the buyer is issued a special extract containing information about the object and the owner, as well as a special barcode that guarantees the authenticity of the document.
Tags:
#Batumi
#Real estate in Georgia
You are welcome to review other interesting articles on Georgiawealth.info: