Registration of a company in the Free Industrial Zone Kutaisi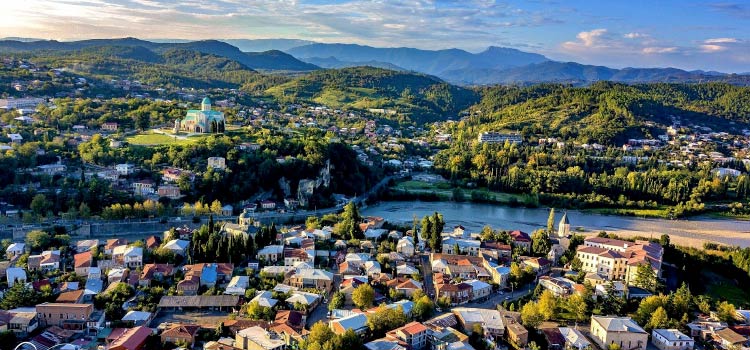 Free industrial zones (FIZ) in Georgia are territories where legal entities may lead business and significantly reduce tax expenses. Companies registered in FIZ are exempted from payment of taxes: on income, on dividends, VAT, and on property. The Free industrial zone Kutaisi is located within the territory of the former automobile factory and is equipped with the entire infrastructure necessary for leading effective business. The zone comprises warehouses, office premises, comfortable automobile and railroad approaches, public utilities, and Internet. Moreover, FIZ Kutaisi has advantages among other free industrial zones of Georgia due to a simpler procedure of registration. Here a company obtains one license that permits any type of activity. On the contrary, in other free zones separate special and general licenses are issued for different types of goods and services. Besides, Kutaisi attracts with a low cost of rent and land areas. By registering a company in the FIZ Kutaisi, businessmen obtain a legal entity with beneficial taxation, which may operate with external markets. Manufacturers, in turn, obtain the possibility to strengthen their positions with issue of the license "Made in Georgia", after which they may duty-free supply products to other states. Georgia concluded agreements on free trade with countries of EU, CIS, EFTA, China, Turkey; it is planned to sign such agreements with India and Israel in the nearest future.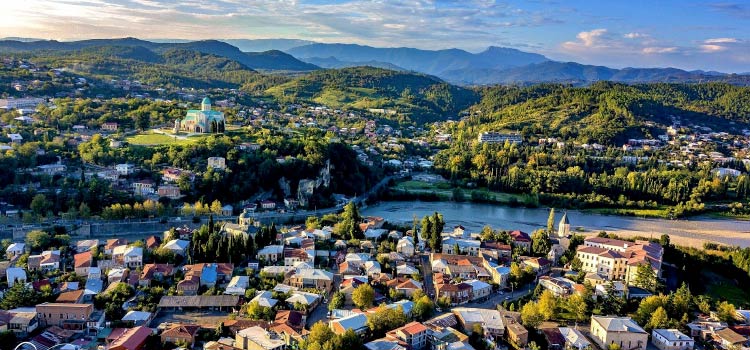 We exclusively offer to register a company in the Free industrial zone in Kutaisi. The service price starts from 3800 EUR, the fee increases for 1000 EUR if legal entities are among founders. Additionally, 4 000 USD should be paid for the license for all types of activity.
Our employees have a wide experience and many times registered companies in Free industrial zones. We will prepare all the necessary constitutive documents, register a company in the public register and conclude the agreement with the administrator of the Free industrial zone. Approximate time of registration of a company in the FIZ Kutaisi – 2 working days, after which we provide a client with: by-law, protocol of meetings, extract from the public register, and license for operating in the FIZ.
Review of the Free industrial zone Kutaisi
The decision to establish the FIZ Kutaisi was made by the decree of the Government of Georgia № 106 dated 5 June 2009. Subject to the document, in the territory of the former automobile factory LLC "Georgian International Holding" a land area with an area 269 014,27 sq.m. was allocated for the period of 99 years. This company obtained a status of the administrator of the beneficial zone, and undertook to prepare before 1 December 2009 the entire necessary infrastructure for efficient operation of legal entities and sole proprietors, including equipment of office premises with computers, furniture, and organization of work of customs-control unit, fencing of the territory, and provision of security within the zone.
The first big investor of the FIZ was the Egyptian company Fresh-Georgia LCC. The company opened in the territory of the free zone the factory for production of household equipment, including gas and electric equipment. Egyptians promised to invest in the FIZ Kutaisi more than 1 bln. USD and to open in the territory 12 factories, among which would be the factory producing trucks "MAN". But their plans are not yet fulfilled. Beside the Egyptian company, in the territory of the FIZ the French company Atlantic Georgia is also operating. It specializes in production of electric boilers and heaters. Also, companies manufacturing textiles (blankets, mattresses, plaids), and a small metallurgic plant were opened here.
The Free industrial zone Kutaisi is located 10 km from the international airport, where it is planned to build a cargo terminal in the nearest future. The sea port in Poti is 95 km far from the FIZ; Tbilisi is 210 km far. In the FIZ Kutaisi a railroad branch is located that may accept long cargo trains. Besides, the beneficial zone is located not far from the international European transit road Е60, which is the second largest European transit corridor. The road starts in Brest (France), and ends in Irkeshtam (Kyrgyzstan). It should be noted that more than 60% of external cargo is transferred over this highway.
Moreover, in the territory of the automobile factory in Kutaisi another Free industrial zone – Hualing is located. It is administered by the Chinese company.
Remote registration of a full-scale IT company in Georgia
Benefits of the FIZ Kutaisi
The main benefit of registering a company in the FIZ Kutaisi is exemption from most taxes, provided that products are realized outside Georgia. Such companies significantly reduce their production costs because they do not have to pay:
income tax – 15%;
VAT – 18%;
tax on dividends – 5%;
customs duties – 0%/5%/12%.
Also, investors will be certainly interested in the following:
companies in the FIZ are not obliged to report, therefore, expenses for bookkeeping are lowered;
no obligation on hiring citizens of Georgia;
no requirements to organizational form of a company, or type of founders (resident or non-resident, natural persons or legal entities);
no limitations on the amount of capital of a legal entity;
responsibility for payment and declaring of the income tax is born by employees of the company FIZ;
cost of utilities in FIZ is lower, as the territory of the zone is VAT free;
in FIZ Kutaisi just one license is enough to lead absolutely any type of activity;
FIZ Kutaisi has a direct access to the longest railroad branch among Free industrial zones of Georgia;
infrastructure of FIZ Kutaisi is well-thought. Here there are warehouses, containers, big offices and halls, and smart offices. Besides, on unoccupied land areas it is possible to build (upon obtaining permission) structures that will fully correspond to the requirements of the upcoming manufacture;
availability of all utilities: electricity, water, gas, Internet. Meanwhile, companies that are registered here may use services of security and broker;
customs-control point is operating 24/7 every day;
manufacturers of products, to strengthen their positions in global markets, can issue the certificate "Made in Georgia".
It should be noted that in the territory of the beneficial zone it is allowed to lead practically any activity except manufacture and distribution of weapons, ammunition, drugs, psychotropic substances and nuclear matter, and excisable goods. In FIZ it is prohibited to provide services of residential lease. The latter is not the problem; you can easily rent an apartment in the city. Another benefit of Kutaisi is cheaper food, rent, and clothes if compared to Tbilisi or Batumi.
Registration of companies in Georgia
Cost of registration of a company in the FIZ Kutaisi
To register a company in the free industrial zone with beneficial taxation, a businessman should pay for:
registration of a company – 3800 EUR (one-time), if a legal entity is among founders, the price increases for 1000 EUR;
license – 4 000 USD (valid for 1 year);
opening of a corporate account in the leading Georgian bank – 2900 EUR (one-time).
Also, the company bears operation costs on payment of rent, utilities, but it should be remembered that prices are lower. The main thing is that the company is exempted from taxes, provided that it realizes its products outside the country. Deals between the company in the FIZ Kutaisi and residents of Georgia are taxed at the rate 4%.
It is also recommended for manufacturers, especially from countries with no direct access of their products to other countries, to issue a certificate of origin of goods "Made in Georgia". With this certificate, goods may be duty-free imported to markets of countries of EU, CIS, China, and Turkey.
Preparing hire agreements in Georgia
Stages of registration of a company in the FIZ Kutaisi
Most non-residents save their time and order a remote registration of a company in the free industrial zone, through an authorized representative. The representative, based on the notarized power of attorney, performs all the necessary actions on establishment of a legal entity. The procedure of registration of a company in the FIZ Kutaisi includes the following stages:
We receive an email at

[email protected]

.
To define basic needs, we send a questionnaire to a client. A client should complete all the details of the future company: name, type of activity, type of products (for trade), legal status, language of constitutive documents (Russian or English),information on shareholders and directors (if necessary, we can provide a service of nominal director),contact details, main counteragents.
Our employee contacts a client by any means to obtain extra information and ask questions.
Payment of services according to the issued invoice.
Our lawyer makes a power of attorney and sends it to a client for approval.
Client notarizes the power of attorney and delivers to us with global shipping service.
Our lawyers prepare constitutive documents and protocol of meetings and agree them with a client.
We register a company in the Public register of proprietors and non-proprietor (non-commercial) legal entities. The information on a legal entity can be obtained here: https://enreg.reestri.gov.ge.
Filing a client's questionnaire for the administrator of the FIZ and payment of the license price.
Upon completion of registration, we provide a client with: constitutive documents, the protocol of meetings, extract from the register, and the license.
List of documents necessary for registration of a company in the FIZ Kutaisi
To register a company in the free industrial zone, a client should provide us:
natural persons – international passports;
legal entities – constitutive documents: by-law, the protocol of meetings, extract from the register of legal entities, documents for participants of the company and directors.
We usually register a company in the Free industrial zone Kutaisi in 2 working days after obtaining of all the necessary documents. Therefore, don't hesitate to contact us, and in just a few days you will receive another instrument for the effective international business – a tax-free company in Georgia. The value of the latter increases even more, if you consider that Georgia is not a participant of automatic exchange of financial information, i.e. information on balance and turnover on accounts in Georgian banks are protected from distribution. If you have any questions or have decided to register a company in the FIZ Kutaisi, contacts us at: [email protected].
Tags:
#bank accounts in Georgia
#Business in Georgia
#FIZ Georgia
#Taxes in Georgia
You are welcome to review other interesting articles on Georgiawealth.info: