Situation on the real estate market in Tbilisi and Batumi in 2019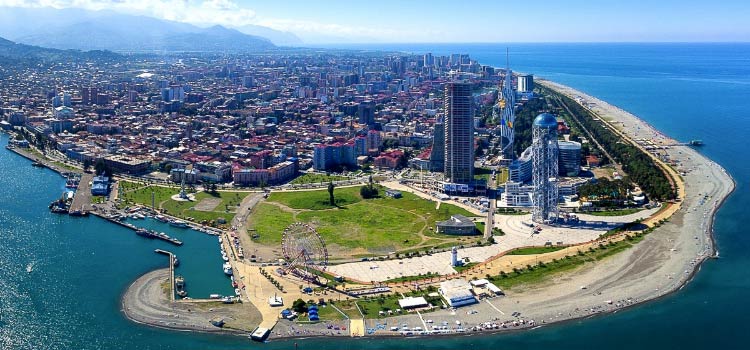 Real estate in Georgia is one of the most common trends for investment among foreign investors, especially Russian citizens. The latter are actively purchasing apartments and flats in new-builts in Tbilisi and Batumi with the purpose of further lease and short-term vacation. For example, in Batumi the share of Russian citizens among real estate buyers exceeds 40%. In Tbilisi and other settlements the number of Russian buyers is much lower; their competitors in Georgia are Hindus, Iranians, Pakistani and Europeans. It should be mentioned that lately Russian citizens began to demonstrate strong interest in buying hotel apartments in Gudauri.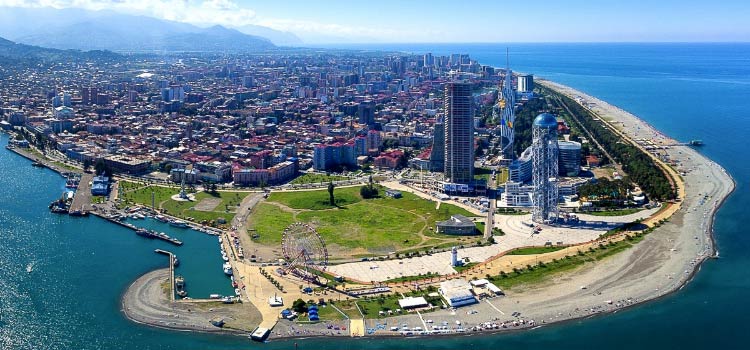 According to the data from the site Prian.ru, Georgia takes the 15th place in the rating of popularity of countries where Russian citizens would like to purchase real estate. Such a huge demand is stipulated by an attractive relation of price and quality of the property. Although just a year ago Georgia took the 23rd place in this rating.
The main indexes of the market of capital real estate in the 1st half of 2019
Tendencies on the market of real estate in Tbilisi in the 1st half of 2019 according to the data of analysts of TBC Capital are the followings:
for the 1st half of 2019 in the capital 16 296 apartments with the total area 1 119 000 sq.m. were sold, which corresponds to amounts of sale of a similar period in 2018 (16 271 apartments with the total area 1 307,0 thous. sq.m.);
sales of apartments in new-builts for the 1st half of 2019 (10 086) increased for 5,4%, the number of transactions on the secondary market continues to downshift – in comparison to a similar period of the last year it has reduced for 7,1%;
for the 1st half of 2019, 91 permissions for construction of residential houses in Tbilisi with the total area 417 000 sq.m was issued. Most permissions were executed for construction works in Didi Digomi and Saburtalo, the least — in Chugureti (only 4);
the share of foreign buyers of real estate in Tbilisi makes 8%. For comparison, for the entire 2018 their share made 13%.
In the capital of Georgia the biggest popularity among buyers still belongs to these districts: Saburtalo, Gldani and Didi Digomi. Meanwhile, the latter remains the leader of sales in Tbilisi. Regarding the area of the purchased estate, the following trend was seen in the capital: small apartments are sold in suburban districts, big apartments – in central ones. Apartments with the area more than 100 sq.m. make 37% of sales in the district Vake, with the area up to 50 sq.m. — 43% of sales in Samgori.
The price of apartments in the capital of Georgia in dollar equivalent for the 1st half of 2019 had decreased for 1,4%, which is explained by the drop in value of the national currency, and had increased for 2,6% in lari. The average price of a square meter of real estate in new-builts had increased for 2,2% in USD and for 6,0% in lari, up to a level 736 USD/1982 lari. On the secondary market of Tbilisi, the average price of 1 sq.m. of real estate made 656 USD (-1,6%)/1765 lari (+1,75%).
The most expensive districts of Tbilisi are Vake, Mtatsminda and Saburtalo; the most available apartments can be found in: Nadzaladevi, Gldani, Didi Digomi and Samgori.
In context of citizenship of buyers of real estate in capital, the priority belongs to Iranians (33%), then Russians (19%), the third place is taken by citizens of EU (13%), the fourth – by citizens of Asia and Israel (each 9%), followed by citizens of CIS (6%) and Turkey (2%).
Learn more about our services on lease and purchase of real estate in Tbilisi.
Review of the real estate market in Batumi
Batumi is the second popular city in Georgia. Here, in 2018, 12 303 apartments with the total area 665 000 sq.m were sold. The aggregate amount of transactions made 0,51 bln. USD. In the first quarter of 2019, 2 720 residential objects with the total area 142,8 thous. sq.m were sold. Besides, it is worth mentioning that the number of purchase and sale transactions on real estate in Batumi for 1 000 citizens is at the level 75,5. For comparison, in Tbilisi this index equals to 32,2, in other Georgian cities even less – 16,6. Most of all, real estate on the Black Sea shore sparks interest among citizens of Russia, Ukraine, Israel, and Turkey.
Popularity of the city among foreign investors is explained by its tourist orientation. In 2018, the number of tourists that visited Batumi reached 1,4 mln. people, of which 45,6% had visited the city for the first time. Moreover, by forecasts of analysts, cash income from tourist sector in Batumi will exceed 1,5 bln. lari before 2025.
The increase in number of foreign travelers is also explained by growing popularity of the city around the world. At the beginning of the year, the city received the award World Travel Awards as the best tourist trend in Europe in 2019, which promoted its reputation on a global scale.
The growing number of foreign visitors, as well as prolonged duration of their stay, stipulated the interest to real estate in Batumi among foreign businessmen. Benefits of investing in real estate in Batumi is certified by the fact that for 2018 the average prices for apartments had increased for 7,2% (to 1 961 lari) in lari and for 5,5% in USD (to 770 USD). Also, the gross rent profit from real estate leasing in Batumi is at the level 9,5%, which is higher than interest rates on deposits.
It should be noted that Georgia, including Adzharia as well, are far behind other countries by the number of beds for 1 000 tourists. As of mid-2019, this index made 18 and 19, respectively. By these reasons, around 66% of customers buy apartments in Batumi with the purpose of further leasing.
The leaders in real estate purchasing in Batumi in the last year were citizens of: Ukraine (8,4%), Russia (8,2%), Asian countries (3,0%), Israel (2,4%), and Turkey (1,5%). In general, the share of non-residents among buyers of real estate in Batumi made 31%.
The biggest demand among buyers in 2018 belonged to new-builts in the district of New Boulevard, streets: Ninoshvili, Himshiashvili and Rustaveli (4 264 apartments) and in suburban area: regions Chaobi, Bentse and Urekhi (3 562 apartments). 84% of all sales in Batumi fall on apartments of premium and low class. Most apartments of premium class are located in the district of New Boulevard (the price of one square meter can reach 2 000 USD), apartments of a lower class were purchased in suburban areas (Chaobi, Bentse and Urekhi) and on periphery (Kakhaberi, Chakvi, Makhindzhauri, Helvachauri and Gonio / Kvariati).
Learn about the benefits of opening personal account for non-residents in Georgian bank.
If you look for real property for sale or rent in Georgia, please contact us at: info@offshore-pro.info. We will help with selection of real estate, execution of deed of purchase and ownership rights. Please remember that our database includes many objects of residential and commercial property as in Tbilisi, so as in Batumi and other cities of Georgia. Moreover, we also help with obtaining resident permits in Georgia, provided that real estate would be purchased at price from 100 000 USD.
Tags:
#Property
#Resident permit in Georgia
You are welcome to review other interesting articles on Georgiawealth.info: