Deluxe apartments in Tbilisi in the historical part of the city + Georgian residence permit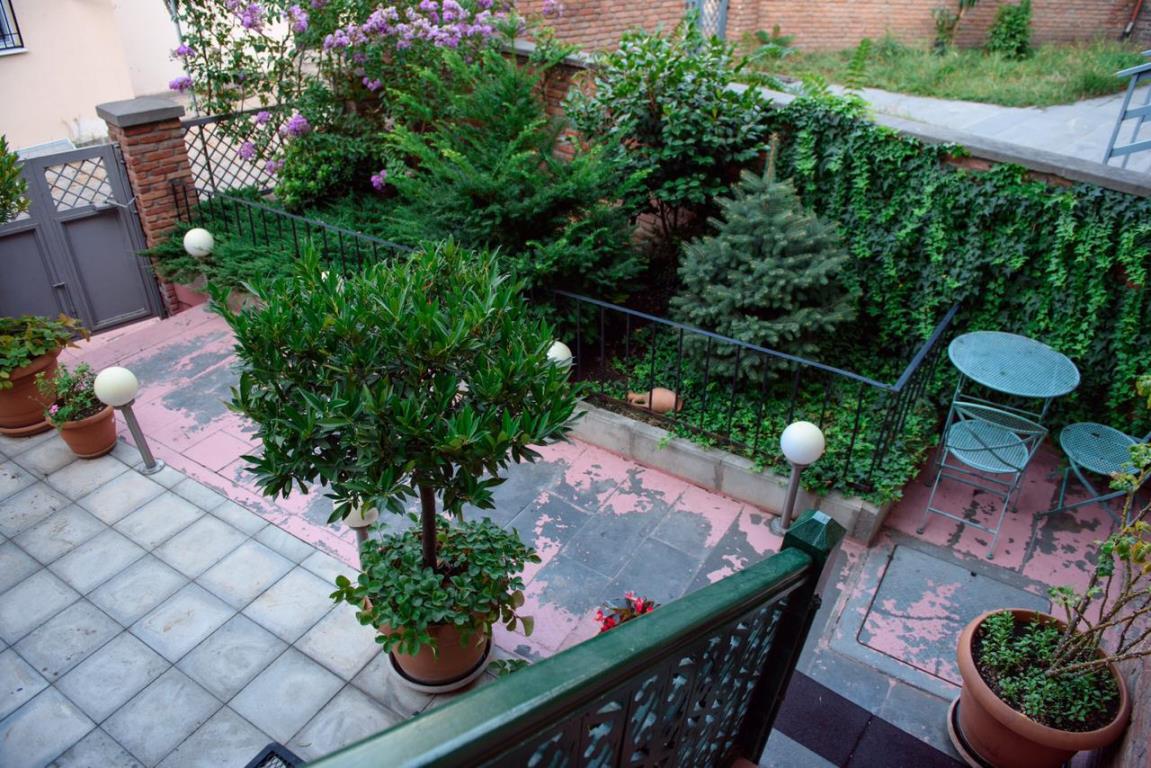 The historic districts of the capital of this European country are the most lucrative hotspots for rental real estate, as tourists like to settle here to be closer to the main city attractions. For these reasons, luxury apartments in Tbilisi in the Dzveli area invariably entice potential investors, especially considering the luxurious finishing and modern furniture in the apartment which is also included in the price of the property. Furthermore, after buying it, the new owner becomes eligible for a residence permit in Georgia.
Where are the luxury apartments in Tbilisi located?
Luxurious apartments in Tbilisi, which we offer you to buy, are located in the very center of the historical heart the city – in Abanotubani district. It was in this area that, many centuries ago, King Gorgasali shot a pheasant, which fell and got boiled in the spring. As the legend goes, due to unique medical qualities, these springs began to attract people, and soon the city of Tbilisi (meaning "Warm Spring") started to emerge around it.
The Abanotubani district is attractive because of the sulfur baths which still function in the area. This place attracts tourists and residents of the city with its architecture and atmosphere, narrow streets and old buildings.
Next to the building where the luxury apartments for sale are located, there are vast number of historical sites and picturesque areas just within walking distance: the fortress Narikala, Juma mosque, waterfall Leggvahevi , Armenian Church, Tábor Spaso -Preobrazhensky monastery. Also there is a significant concentration of a lot of entertainment facilities here: restaurants, cafes, hotels, hostels and other establishments interesting for tourists and travelers.
Attention!!! Not far from the house is the Divino restaurant, which is the 4th in ranking and Sormoni restaurant, which is the 9th in ranking among all restaurants in Tbilisi according to Tripadvisor (as of July 21, 2020).
Here you will also find the Tbilisi Archaeological Museum, the Museum of Illusions, funiculars, Mtatsminda Park, a casino and many other things to-do in the immediate vicinity.
The distance from the apartments to Rustaveli Avenue is 3 km, to the airport – 16 km, to the Ortachala bus station – 3 km, to the central railway station – 5.7 km.
Find out more about real estate in Georgia on our portal.
Luxury apartments in Tbilisi: parameters and photos
These luxurious apartments in Tbilisi, fascinating by with their lavishness and comfort, are located on the first floor of a building in the Abanotubani district. Their area is 160 sq.m , thanks to which living here can be fairly comparable to a private house experience. These feelings are also enhanced by the presence of a courtyard and a terrace.
The apartment also has 3 bedrooms, a corridor, 3 bathrooms, a studio kitchen, which is adjacent to the living room.
All rooms have a high-quality renovation, they are equipped with all the furniture necessary for a comfortable stay (double beds, couch, kitchen, tables, chairs, wardrobes, etc.), with carpets on the floors, curtains on the windows, household appliances ( air conditioners, large flat screen TVs, etc.), all available for immediate and satisfying use.
In addition to all communications, the apartment also has video surveillance.
Luxurious apartments in Tbilisi in the Abanotubani area are an ideal place for travelers and tourists, especially for large companies of 8-10 people.
Why is it recommended to buy a luxury apartment in Tbilisi?
Investors may be interested in:
location in the historical center of Tbilisi – Abanotubani district;
high income potential – apartments with a large area and high-quality renovation in this area on the Booking.com website are rented at a price of 100 USD per day (booking for August 2020);
the opportunity to obtain a residence permit in Georgia and thereby increase your status in the country (it will be easier to open accounts in banks, access to electronic services for citizens and businesses will open);
affordable cost of apartments, taking into account the large area and complete set of furniture, household appliances, high-quality repairs.
If you are interested in real estate in Georgia, and especially luxury apartments in Tbilisi in the Abanotubani area , write to us [email protected] and we will help you purchase them.
How long will it take to complete the purchase and sale agreement?
It will be possible to buy an apartment in Tbilisi in the Abanotubani district in 1-2 working days. It will be possible to have the transaction data entered into the Public Register of Real Estate in Georgia within 1 business day.
What do you need to conclude a sales contract?
A foreigner is required to have a foreign passport in order to execute the sales transaction.
How to make a transfer for payment?
You can pay for an apartment in Tbilisi in the historical center of the city in cash, or you can make a bank transfer to the seller's account in a Georgian bank.
Tags:
#Property
#Tbilisi
You are welcome to review other interesting articles on Georgiawealth.info: