Full legal support and mediation between an investor and the government of Georgia under the project: land area for a hotel or educational center in Kakhetia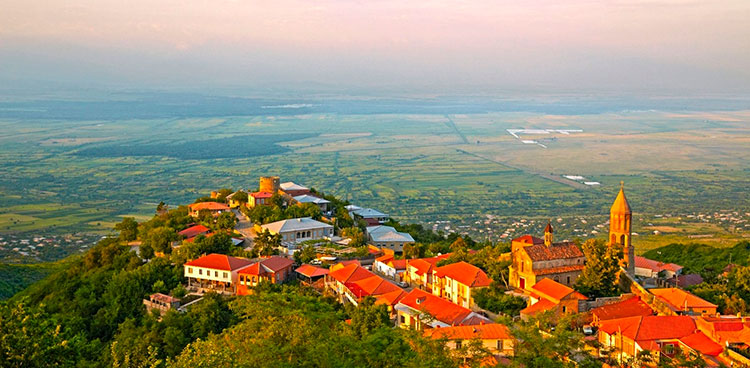 Opening business in Georgia is quite simple; you also may accelerate the process by purchasing real estate under very beneficial terms. Here we speak of the auction held by the Georgian government, where the state property of various designations (land areas for hotels, manufacture, medical or educational institutions) is "sold out" at fair prices. These objects can provide a mighty leap for businessmen who wish to register a company on Georgia or to expand their local business.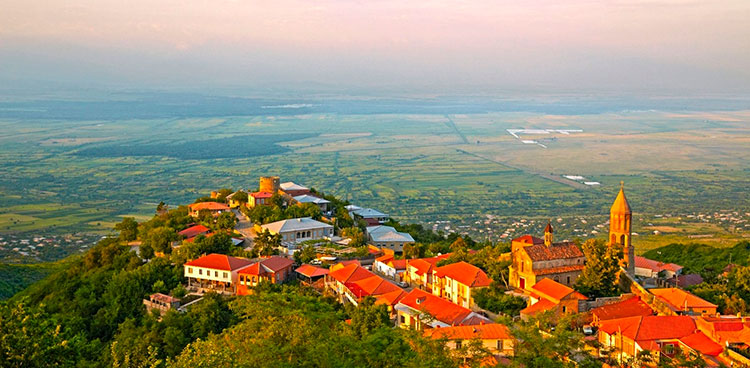 The advantage of the auction is not only prices of lots, but also the simplified procedure of privatization that is applied to winners. Owing to this, there aroused a huge interest in the state property among Georgian and foreign businessmen. Here it is possible to purchase an asset by minimizing money expenditure and saving time for execution of ownership. Moreover, you may improve conditions of purchase with the help of our company, Offshore Pro Group. Our specialists, who are native speakers of Georgian language, will help to select real estate optimally corresponding to your needs; will provide full legal support and organize a meeting with a representative of the Georgian government to discuss vital issues related to an investment project.
The price of our legal assistance and mediation between an investor and the Georgian government under an investment project is 3 000 EUR.
Business in Georgia: description of the investment project
Using the auction, the Georgian government is searching for a prospective owner of:
non-agricultural land with the area 9 277 sq.m. with structures located in v. Gurjaani (Kakhetia)
Location of the investment project –hotel in Georgia: survey of Gurjaani
Gurjaani is located in the Alazani valley, between two cities Telavi and Signakhi, 122 km to the East of Tbilisi. Approximately 10 000 people live in the village.
Gurjaani municipality is considered the most wine-producing in Georgia; here all basic sorts of grapes are cultivated: Akhasheni, Mukuzani, Vazisubani, Rkatsiteli, Mtsvane, Saperavi, and many other. A special attention should be paid to this region particularly now; it is very attractive from the point of "wine tourism". Also, in 2020 The Agency of National Tourism of Georgia declared the start of the project "Wine Road", which with a 100% probability will include promotion and acquaintance with Gurjaani municipality. More than 20 wine factories operate in the region, 4of them immediately in Gurjaani. Apart from wine factories, there are also canning, spirit and brick factories.
The region specializing in winery is being actively discussed in Georgia and around the world. In October Gurjaani for 3 years in a row holds the festival Gurjaani Wine Festival, where wine makers from all over Georgia present their products. Besides wine, here you may find chacha and other spirits produced under family recipes.
The municipality also embraces a great number of historical sites (even memorials of V – VI centuries), and many temples. The most famous ones:
temple Kvelatsminda (VIII century) – the only two-dome temple in Georgia;
monastery Vachnadziani (VIII century);
temple Kvavis (VIII – XI century)
temple in Zegaani;
temple of St. Sab in Kardanakhi;
temple Sanagire in Vazisubani.
Also, immediately in Gurjaani there is a famous spa-mud resort Akhtala. Active mud volcanoes can be seen here; methane, mineral waters and biologically active elements are produced during their eruption. Volcanic mud is used to treat musculoskeletal system, peripheral nervous system, and gynecological disorders.
The climate of the region is subtropical, with a mild snowless winter and air temperature seldom falling below 1°. Summer is very warm – the average temperature in August is 24 °С. Humidity in Gurjaani is lower than in the West Georgia; precipitation is around 750 mm yearly.
Description of the land area for a hotel in Gurjaani
The land area presented for sale at the auction is located directly within the city borders. Adjacent to it is the factory "Gruzvinprom" established as early as in 1929. Every day the factory processes approximately 8 000 tons of grapes and produces wine: red of brands "Mukuzani", "Saperavi", "Alaznis Veli", "Pirosmani", "Akhasheni", "Kindzmarauli", "Odzhaleshi", "Usakhelauri", and white — "Tsinandali", "Vazisubani", "Gurjaani", "Pirosmani", "Alaznis Veli", "Mtsvane", "Rkatsiteli", "Tvishi", as well as wines from collected sorts of grapes and cognacs. The factory regularly holds excursions and wine tasting.
On the other part of the land area is the Medical Center, and another big winery Kotekhi — Winery of Gurjaani (established in 1976) that is located 400 meters from the lot. Wines produced here: "Tibaani", "Kindzmarauli", "Kvareli", "Mikuziani", "Tsinandali", "Kotekhi Saperavi". Also, in a relative proximity is the winery "ADC Alaverdi" Ltd. (5 km), which produces wine and red dry and semi-sweet, rose dry, semi-dry and semi-sweet wines, strong liqueurs, cognac, and chacha. The company exports its products to Ukraine, Germany, Greece, USA, Kazakhstan, and Korea.
In general, the region comprises a great number of wineries, both large-scale and family-run; vineyards are growing. In a pedestrian walk from the land area (1 km) is the famous park Akhtala, where active mud volcanoes can be seen.
The land area is 9 277 sq.m.; with a two-story building and an asphalted driveway. The building is in poor condition: some windows are absent, a cracked façade (but can be restored).
The land area with structures in Gurjaani, considering its location and continuously growing popularity of wine tourism in Georgia, is reasonable to use for construction of a hotel. The Georgian government also recommends to consider the possibility of building an educational center here.
Terms of purchase of the land area for business at the auction in Georgia
Basic terms of the auction:
the land area of total 9 277 sq.m. with structures in Gurjaani (Kakhetia)
starting price – 338 000 lari (approx. 118 000 USD);
minimum bid increment – 2 000 lari;
minimum amount of guarantee – 101 400 lari;
auction winner must pay the full price for the lot within not later than 30 calendar days (26 calendar days is recommended);
auction winner must execute purchase and sale agreement within 45 calendar days;
how to pay the guarantee: by cash in Liberty Bank, by payment card on the auction site, or by activating an irrevocable bank guarantee.
In failure to fulfill two last items auction is announced invalid and the guarantee sum is transferred to the budget of Georgia.
BENEFITS:
the land area is located in the forest within the ecologically clean zone;
highway Bakurtsihe-Telavi runs at a distance 500 m;
several wineries are located not far: Gruzvinprom, Kotekhi – Winery of Gurjaani, ADC Alaverdi, as well as many manufacturers of wine, chacha and cognac in the region;
very low cost – 3 643 lari per 1 sq.m. (approx. 1 270 USD) of land in the center of wine tourism of Georgia that is rapidly spreading;
famous mud-spa resort Akhtala is located not far (1 km);
it is reasonable to build a hotel on the land area;
simplified procedure of execution of ownership (all legal issues as evaluation of property, registration, verification of boundaries, and other) are settled already;
state support of business development (option of property development with account of the city-planning master layout).
To make payments regarding the privatization auction, just as in other spheres of activities in Georgia, we recommend to open a personal account in Bank of Georgia.
Obtaining a full legal support and cooperating with the government of Georgia
To obtain full and wide-scale legal support from lawyers, native speakers of Georgian language who perfectly know the legislation of Georgia, all you have to do is:
Contact us via email: info@offshore-pro.info, with stating your contact details.
Agree with our Russian-speaking consultant terms of cooperation.
Pay the price of services according to the invoice by any available means.
By obtaining our legal support, you significantly increase your chances for a positive result. Meanwhile, you save your time and money and obtain a real estate in Georgia that optimally corresponds to your needs.
Feel free to contact us: info@offshore-pro.info ; we will get back to you in the nearest time. Please also contact us if you want to register a company in Georgia, resident permit in Georgia, property in Georgia, or need advice on making business in Georgia.
Tags:
#Business in Georgia
#Investments in Georgia
You are welcome to review other interesting articles on Georgiawealth.info: